A Foundation of Faith, Community, Action
Bethel Missionary Baptist Church points to a 'proud,' 'sobering' history as it celebrates 150 years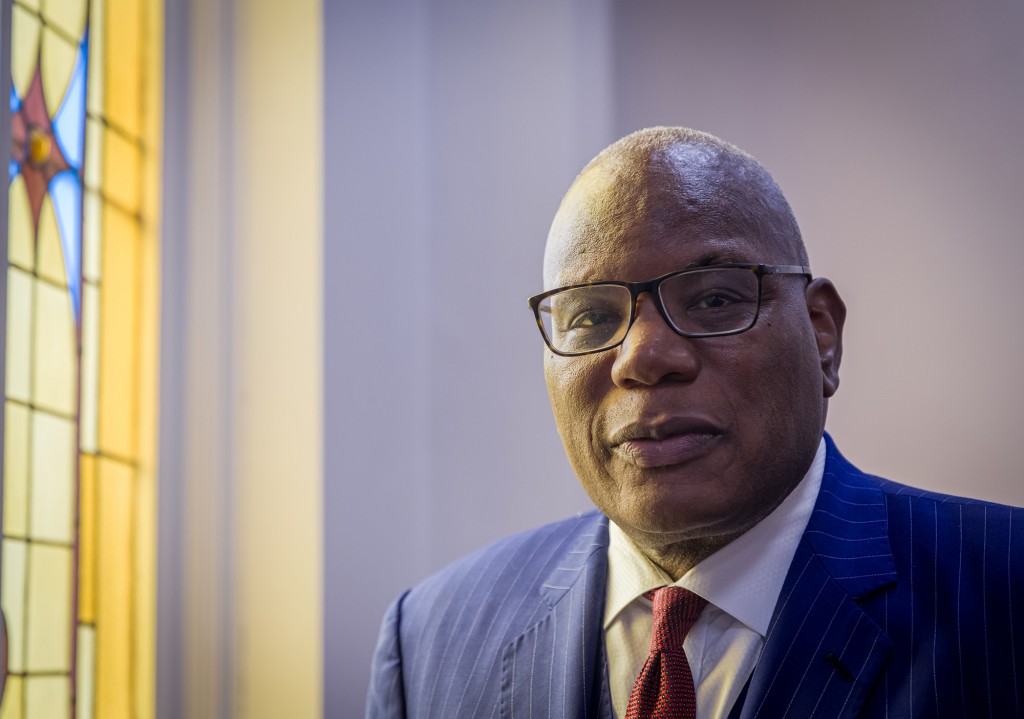 They had no framework, at least in terms of a physical structure, but they had faith. So, in the early 1830s, enslaved blacks began worshipping on the Leon County plantation of John Parkhill.
Those worshippers eventually would start meeting regularly inside an old building on the property, where a man named James Page — a slave who served as Parkhill's favored and personal servant — would lead the services.
Page's followers and influence would grow. Plantation owners saw him as a man they could trust to preach a theology that would keep their slaves in line, according to a 1997 paper by Leslie L. Ashford, a Florida A&M University student at the time.
He would push far beyond that.
In 1870, around the time he became a Leon County commissioner, Page started his second church: Bethel Baptist in Tallahassee.
To meet the needs of the black community, Rev. Page would use his position as pastor to raise funds through concerts, festivals and other events, said Ashford's paper, which appeared in what's now called "The Journal of African American History." "… he wanted to do more to free blacks in Leon County of their deprived condition."
Bethel Missionary Baptist Church this year celebrates its 150th anniversary in the spirit of Rev. Page. It aims to transform "the lives of people for the glory of God and for the good of the community," said Rev. Dr. R.B. Holmes, Jr., the church's pastor since 1986.
Its sanctuary on Martin Luther King Jr. Boulevard, which in 1976 replaced the building that Rev.
Page opened more than 100 years earlier, stands as the epicenter of the church's community-based projects and initiatives. The church launched Bethel Christian Academy for school-age children, the Family Counseling and Outreach Center for individuals and families, and Bethel Towers for senior citizens, for example.
Perhaps Bethel's most prominent moments date to the civil rights movement under Rev. C.K. Steele, who organized the 1956 Tallahassee bus boycott, marched with Dr. Martin Luther King, Jr., and served as a founding member of the Southern Christian Leadership Conference.
The Tallahassee bus boycott, a protest of segregated seating on city buses, started shortly after the Montgomery bus boycott, a long mass protest that ended with a U.S. Supreme Court ruling that declared segregation on public buses unconstitutional.
"The civil rights movement was not figuratively but literally birthed at the church," Rev. Holmes said.
Bethel's membership boasts a litany of firsts, including Tallahassee's first African American mayor, James Ford; Florida's first African American state Supreme Court chief justice, Leander J. Shaw, Jr.; and Leon County's first woman and African American to serve as its tax collector, Doris Maloy.
Of the church, Rev. Holmes said, "It has a proud history, a very sobering history. So, we're very thankful to our foreparents who left this place in good shape."
Rev. Holmes sat down with Tallahassee Magazine recently to discuss the church's history, membership, community engagement and more. We edited for length and context.
On the church's history …
"Bethel just celebrated her 149th church anniversary. Since 1870 to the present, the church has been around historically, politically, socially and spiritually … and this church has always been in the forefront of major events. As you know, the civil rights movement was not figuratively but literally birthed at the church and the leadership of the saintly Rev. C.K. Steele. So, Bethel always had that kind of mission, a church that like was ordained to be in the forefront of lifting oppressed people — the least, the last, the lonely.
"From a historical economic development perspective, the church always encouraged folk to become entrepreneurs, to understand enterprise, to leave something behind for the next generation. From a spiritual perspective, it is where I'm most thankful. We've seen thousands and thousands of people in these 149 years literally change their lives by believing in our lord and savior, Jesus Christ."
On the congregation …
"We've got a good, strong group of baby boomers, a thriving group of millennials, a good children's church, a good youth church. We're a well-educated church and a very stable church financially, with a very family-friendly culture."
On the church's ideas, tenets and beliefs …
"We're very cut from the cloth of what somebody may call traditional. We believe in the Christian faith. We believe that people do better, perhaps physically, emotionally, spiritually, economically, when they have a relationship with our lord and savior, Jesus Christ. We believe a person does better when they have a sense of faith — not denomination — but faith. At the same time, we … I preach Jesus — death, burial and resurrection. Also, we love our neighbors. They may be gay, straight, transgender. God loves everybody. So, we embrace people. We're not judgmental. When you're an African American church, you know the pain of discrimination. So why would you discriminate against a person's age or sex or gender or race or even religion?
"We embrace immigrants. I know (televangelist) Paula White doesn't agree with this, but Jesus was an immigrant. And the Bible talks a whole lot about strangers and the poor. So, I'm not too sure that I preach hell and brimstone, but I don't preach prosperity gospel. There's nothing wrong with wealth and health, but Jesus did not come to make us millionaires or billionaires or poor. He came to bless us with resources to bless others."
On internal events that have proven a challenge …
"I think the greatest challenge here was during the civil rights movement: Should the church be engaged in civil rights protests, or should we wait for Jesus to come to solve it? Some felt that the church ought not be involved in that. But we felt that you are not living up to the Christian creed if you don't speak … truth to power, to tell the folk what is right and what is wrong."
On the church's work to make a difference in society …
"Our theme is transforming the lives of people for the glory of God and for the good of the community. Matthew 5:16 — 'Let your light so shine before men and women that they may see your good works and glorify your Father who is in heaven.' So, our message and ministry and mission is to be light in a dark world and to be hope in time of despair. Our mission is not to become so stain-glass-centered just on Sunday morning and do nothing about folks' lives Monday through Saturday. So that has been the history of Bethel. We believe in transforming the community, and once we transform, we don't give the glory to the pastor or folk. We give the
glory to God."
On meeting with other
churches in town to discuss
the bigger picture …
"We have great relationships with the white clergy and the Jewish clergy. And during Lenten season, the Christians will get together and exchange pulpits. That has been very, very hopeful, very helpful and very wholesome. We have a great relationship with the ministers. It's very ecumenical. And I think we need to do more of that. When the situation happened in the Pittsburgh synagogue, we immediately reached out to talk to my rabbi at Temple Israel, and we had a service at Bethel and a service at the temple. So, this church is very much engaged in the life of the
faith community."
On the church having to adjust to changes in society …
"There's a scripture in the Old Testament that says there was a tribe called Issachar. That tribe knew what time it was but also knew how to work within the times, knew what to do in the times. We may change. But Christ is changeless. He still helps you to use your gifts, to be able to maximize the times you're living in, and they ought not change you."
On the top issues that people are struggling with …
"There's a lot of anger and division and meanness in America. That's probably one of the reasons, among many other reasons, why folk elected Donald Trump. Folk felt they'd been left behind and thought maybe they needed somebody who was not a politician to be president. I think that came because a lot of dissension, division, anger. And I think: How do we get beyond the anger, the resentment, the hostility toward immigrants, blacks, Jews, other minorities? As you know, there's a real uptick in antisemitism and bigotry in this country, like never before. So, as a pastor, there's some tension there. We thought we were in a post-racial time, but these days feel that the racism is real and very systemic. It's institutional racism. And how does a black church where 99.9 percent of your congregation is African American, how do we help my members to turn anger or hostility or despair into hope, into love, into action?"
Rev. James Page, Florida's first ordained black minister, died in March 1883 at age 75. He is buried at Tallahassee's Old City Cemetery, at 400 W. Park Ave. The cemetery "represents a cross section of people during the 19th century," according to the City of Tallahassee. "Slaves and planters, governors and store clerks, veterans of wars and victims of yellow fever are all buried here."