A First-Date Mixup Results in a Beautiful Marriage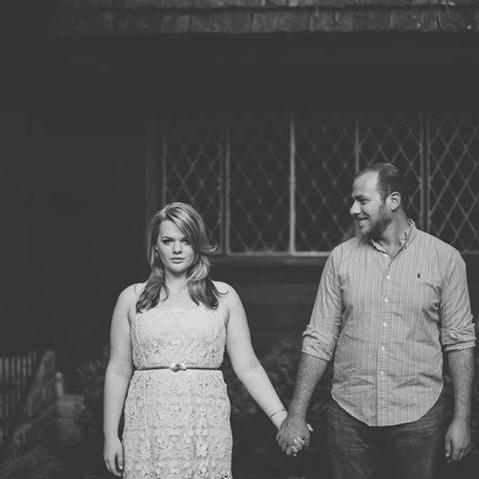 I've known my husband 36 years now, and I'm sorry to say I don't remember when we first met in 1978. I was interviewing for a job at the Ocala Star-Banner and got introduced around to the newsroom crew, including him. A few weeks later, I would return and actually begin to work closely with him, tag-teaming coverage of day-long county commission meetings.
Lloyd had a beard when we were dating, at our wedding and every day ever since. But he didn't have a beard when we met. So I have seen him clean-shaven — I just don't remember.
Our first encounter, I'm afraid, was not the thing — the meet-cute — of romantic comedies. (In my defense, I recall with great clarity when the chemistry revved up between us at a Super Bowl party and our exceptionally romantic first kiss. Also in my defense, he recalls me as "the girl with the afro." Unfortunate disco-era perm, I'm afraid.) But I've always been tickled by people's "how-we-met" stories, especially if there's some humor involved.
Lucky for me, my daughter has provided me with an entertaining meet-cute and that other rom-com staple — the happiest of endings.
Here's the story:
It's 2012, she's in her senior year of college in Sarasota and has taken to the Internet to meet eligible young men using a website called OK Cupid. Her potential swains seem very happy to spend weeks messaging back and forth, but very few make the cut to actual "date," which these days means meeting up somewhere and going Dutch. After a bad run of duds, she's sworn off dating and come home for six weeks of Christmas holidays and independent study.
Bored, she returns to OK Cupid but insists she is only looking for friendship. After all, she was over men and was only going to be in Tallahassee a short time. And then, right around Christmas Day, a message popped up from a guy named Ben. He was from Tallahassee but visiting family in Chicago. He knew about the friend thing but wanted to take her on a date when he returned home. She was intrigued — and a little bit excited by this odd fellow who actually wanted to meet her face to face.
The date was on for Dec. 28. He'd meet her at a local sushi place. He texted, saying he'd arrived. She texted, saying she was already seated. Flower bouquet in hand, Ben walked around Sakura looking for Veronica. She anxiously scanned the restaurant looking for him. Unfortunately, she got the restaurant wrong and was at Kiku. For a moment, Veronica considered this sushi mix-up a bad omen and considered bailing out. But she took a deep breath and headed to the right restaurant.
And it was a good thing. There was some second-act drama, but this young couple fell in love. He re-created that first date a year later and, at the end, got down on one knee and proposed. They're getting married here in Tallahassee on the second day of spring, March 21, 2015. Happy ending, indeed.
On a more serious note, please take the time to read the feature package we've pulled together about homelessness here. It's a serious, difficult and intractable social problem — or rather, problems, because every homeless person's story is different. Many of Tallahassee's government, social and church organizations have banded together to try and find solutions, and the efforts seem to be paying off in a way that will serve as a model for other cities to follow. I hope you'll find the stories as enlightening as I did.