A Decorative Take on a Favorite, Fashionable Fruit
Lemony Fresh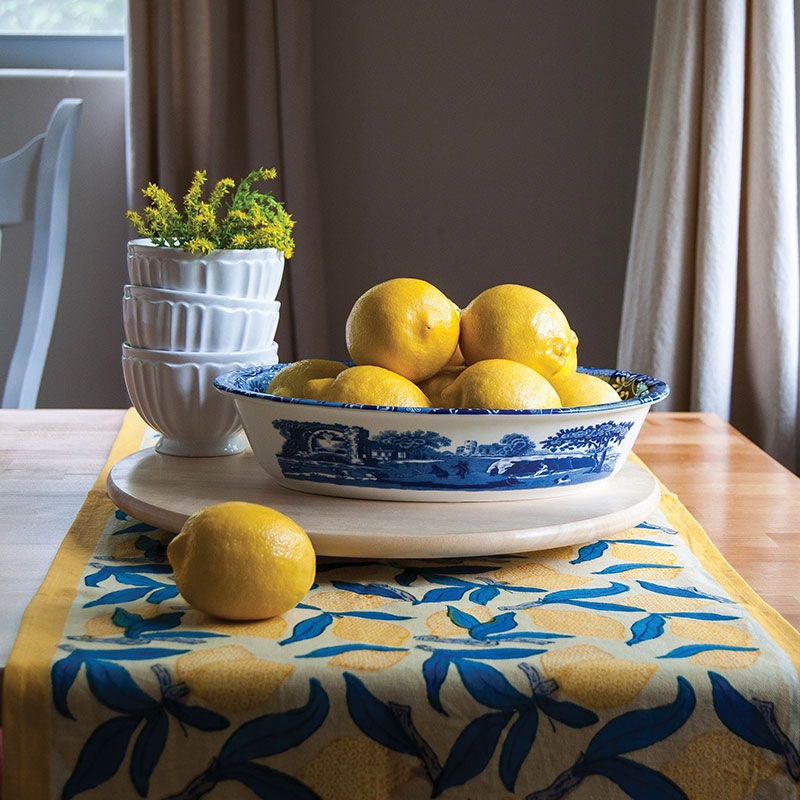 If a twist of lemon can transform a boring ol' glass of water into a flavorful treat, just imagine what this zesty bit of citrus can do for an already lively home. Fresh, fragrant and fun, lemons are being utilized by interior designers throughout today's modern home — from the kitchen to the bathroom, and everywhere in between.
"We just think it's such a fresh and clean look," said Gina Proctor, owner of Bedfellows linen and gift store in Tallahassee. "People love the smell of lemons. For summer in Florida especially, because a lot of people have lemon trees. Lemons are pretty and bright and colorful, and you can do a lot of different things with it."
Anxious to try this look? Proctor recommends adding a radiant royal blue and crisp white into the color equation to balance out the acidity of the yellow and to allow the vibrancy to really shine.
"It's just a classic look," she said.