A Brave, New Dating (Or Whatever-You-Call-It) World
I respect singletons of all ages with the courage to take a dip in the dating pool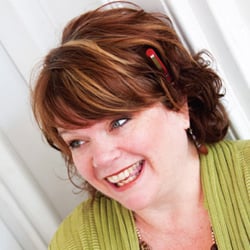 Kay Meyer
Tallahassee Magazine's Editor, Rosanne Dunkelberger
With a boy and a girl ages 25 and 21, I find myself thinking a lot about what type of people my kids are attracted to and who they might end up marrying. Dinosaur that I am, I would like to think that somewhere in between "attracted to" and "marrying" there would be a certain amount of "dating," but I'm finding that notion is considered quaint and old fashioned these days.
After observing my children's lives and eavesdropping on the conversations of my young, single coworkers, I am convinced the process of meeting and getting to know people was much simpler and — dare I say, better — in the olden days.
Of course, college was a fertile dating hunting ground for me, and if a guy was willing to run the gauntlet of calling my sorority house's single telephone, waiting for a pledge to pick it up and hang on the line until I finally made it down the hallway, I'd say he was at least somewhat interested in me. And chances are, he had actually seen me in class or talked to me at a party before calling, so we'd both had a chance to determine if there was at least a bit of chemistry.
Listening to my college-age daughter, it seems like most of her "conversations" with guys begin on Facebook or OkCupid (basically the match.com for twentysomethings — it's free). For starters, I'm having to rework my vocabulary, because when she says she's "talking" to a fellow, it usually means via online messaging or texts.
Finding Mister Right-for-Her sounds exhausting. Her parsing of the online "introductions" takes a lot of effort — scrolling through the possibilities, sending out a message of interest, talking back and forth, trying to figure out if he's lying about something or only interested in you-know-what, chatting on the phone and, finally, deciding to meet in person.
Boy, did I have it easy. I met my husband, Lloyd, at my first job out of school, working for the Ocala Star Banner. There were about 10 of us youngsters in the newsroom. We had similar interests, palled around for lunch and parties and, being in proximity most of the time, got to know each other well. Now, most of those young professionals can't find a job in the career they were trained for — or at least one that pays. And between underemployment and student debt, there's not a whole lot of disposable income for taking someone out on a date.
I respect singletons of all ages with the courage to take a dip in the dating pool. And I applaud wildly the 18 men and women who have been named Tallahassee Top Singles — they're diving in headfirst! For the third year, Tallahassee Magazine is playing matchmaker for the area's most eligible at a party and date auction for charity. We'll be back at the Hotel Duval on Saturday,
July 21, for a night that promises fun and excitement for all. See you there!
Rosanne Dunkelberger
rdunkelberger@rowlandpublishing.com