5 Reasons to Instagram
Go on Boomers, Give This Nifty App a Try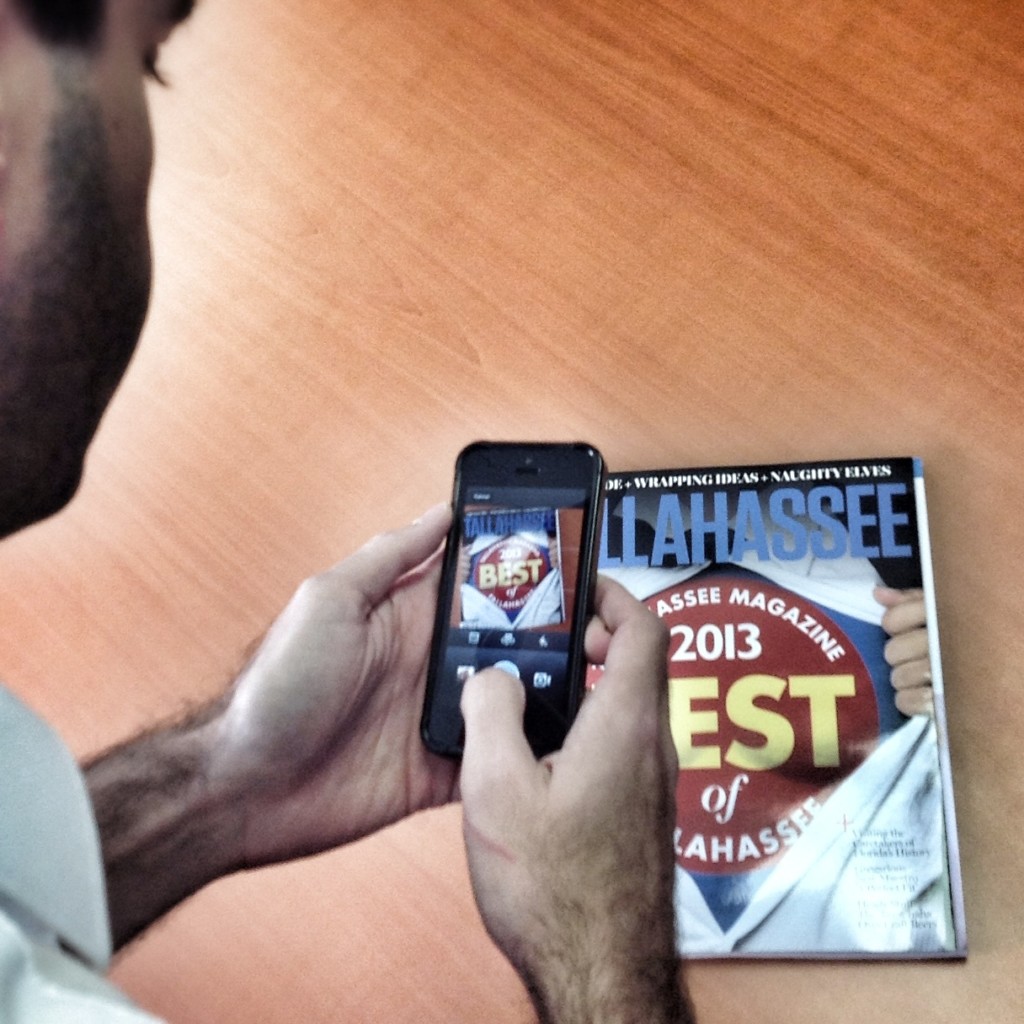 If any app demonstrates the age gap in tech adoption, it's Instagram. A February 2013 Pew Internet survey revealed that 60 percent of users fall between ages 18 and 29 and is the second most widely used platform after Facebook with this demographic. A mere 10 percent of Instagram users are above the age of 50. This could be a huge factor behind the app's young, hipster reputation as the new Polaroid. But the app has a lot to offer people of all age groups. Here are five reasons why, whether you remember shaking Polaroid pictures or not, this app is worth using.
1. It's easy to use it your own way
Let's be honest: The problem with half the apps you can download to your smartphone is that they have a learning curve steeper than Mt. Everest. By the time you've actually learned to use the app, you're sick of it. Instagram is about as simple as an app can be; one button snaps a photo. Users are automatically directed to the editing interface, where they can select filters and frames, edit the lighting, contrast and orientation — all with a simple click. When finished, one touch to the arrows (at the top right) prompts users to caption the photo, with options of adding people or adding the photo to a photomap. The share screen is also at the bottom, so the photo can be shared across a variety of social networks. But the beauty is that all of this is also optional; one can simply snap a photo, hit the arrows and be finished without all those bells and whistles. Keeping a digital photo album can be that simple.
2. It's perfect for sharing moments
Continuing with the honesty, how many people like looking through huge, bulky albums — your entire past year (or two, or five) in photos, all in one sitting? With Instagram, the whole family can keep up as moments happen, rather than having a three-hour-long debrief at the next reunion. Staying in touch constantly through photo sharing and commenting means families can stay connected in real time, rather than overwhelming each other with photos at the end of the year. Unlike digital cameras, which need to be wired up to sync with a computer in order to share photos, Instagram-equipped smartphones can take, edit and share snapshots in one streamlined process.
3. Keeping up with the kids
The other perk to keeping up with family is knowing what your child is up to on the Internet. As Instagram has gained popularity among youngsters, many have questioned how safe the network is for younger users who do not yet know how photos could come back to haunt them later on. Like any social network, Instagram is much safer for children to navigate when an adult monitors their activity. This could be a great way to keep up with your kids' activities and interests and make sure they are educated and safe when it comes to their online activity.
4. Better than words
With so many social networks, many people wonder why they should track another newsfeed. But Instagram isn't really comparable to sites like Facebook, where words are the primary medium. Instagram feeds are visual and can often say a lot more than you actually want to hear — the app is notorious for its deluge of food photos. Rather than reading a status about a friend's recent run, users can see a photo of the sunset view they had while running. Rather than reading that Aunt Patty baked chocolate chip cookies, users can see an enticing photo of her baking prowess. And — just sayin' — it's a lot harder to complain or start a heated Internet political debate through photos than it is on a text-based site like Facebook. In short, the experience is completely different and, in some ways, preferable.
5. It's free
So, really, what's the hurt in trying it out?
Follow Tallahassee Magazine on Instagram, user name tallahasseemag.