40 Years Later, Reunion Re-Integration
They Thought They Had the Race Thing Figured Out, But Discovered It Wasn't All Black and White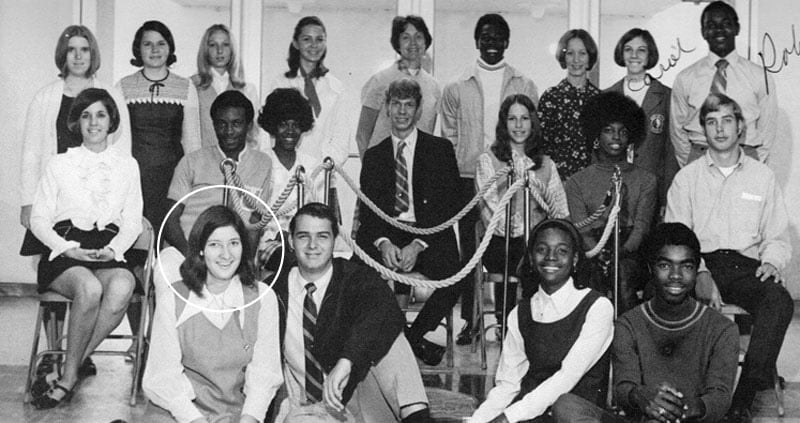 It's summer — and time for all those round-number high school reunions.
At the 10-year reunion, it's all about hooking up with the hunks and honeys who didn't know you were alive in high school.
At the 20, it's about pretending to be happier and more successful than you actually are.
Forty years after the Class of '70 walked a street called The Warpath for the last time as seniors at Miami Carol City High, we had a different agenda. Last summer, it was all about truth and reconciliation.
When Carol City opened as Dade County's first integrated high school, the "white" and "colored" signs over the drinking fountains at the Food Fair on 183rd Street were gone, but hardly forgotten. At the "Home of the Chiefs," facilities and faculty were second to none, yet some parents finagled their children into schools where they would not have to learn to walk a mile — or play football, or work on the school newspaper — in someone else's moccasins.
For most of us, Carol City was our first time outside our racial comfort zones. We had to do our own diversity training, and to hear us tell it in 1970, we were the walking, talking embodiment of Dr. Martin Luther King's dream.
We cheered as one as our integrated basketball team rolled to the runner-up spot at the state basketball tournament our senior year. Our integrated marching band stole the show at Miami Dolphins' halftimes and Orange Bowl parades. We navigated the politics of home rooms and homecoming courts as friends.
We thought we had the race thing all figured out.
But many dreams die in that first decade after high school, and in 1980, Carol City's class of '70 found itself with two class reunions, divided along racial lines.
"How did this happen?" a lot of us, including the reunions' organizers, wondered.
We vowed to wrestle it to the ground, to fix whatever needed fixing, before the next reunion. But we were 28 years old, and our people skills were still in development.
In high school, relationships were a fulltime job. At 28 — and 38, and 48 — we were all overloaded, struggling to pay our bills, stay married, raise our kids and spend final, precious hours with dying parents.
But in the summer of 2010, we found ourselves traveling lighter. For many of us who didn't "die before [we] got old," the parents are gone, the kids are grown, and we've figured out we're not going to live forever.
We've learned to laugh at ourselves. As Bruce Springsteen explained in "Glory Days," the divorces, the weight gains, the careers that didn't quite take off aren't nearly so painful when shared with the people you knew "back in high school."
Again, there were two reunions. But this time, we made time to connect with our 14-year-old selves, the boys and girls who walked though Carol City's doors for the first time in 1967. We went to each other's picnics and mixers and banquets and breakfasts. We sang the alma mater and danced the Electric Slide.
In the years after graduation, we learned, as every generation must, that people are fragile and hearts are easily broken. We learned, too, the power of a simple, "I'm sorry. I wish we'd had this conversation years ago."
Our school colors are orange, black and white. But for purposes of partying, we promised one another, from now on we're all just orange.