20th Season of Fun, Music and Shopping Opens For Tallahassee's Downtown Marketplace
Come help celebrate Tallahassee's success in revitalizing Downtown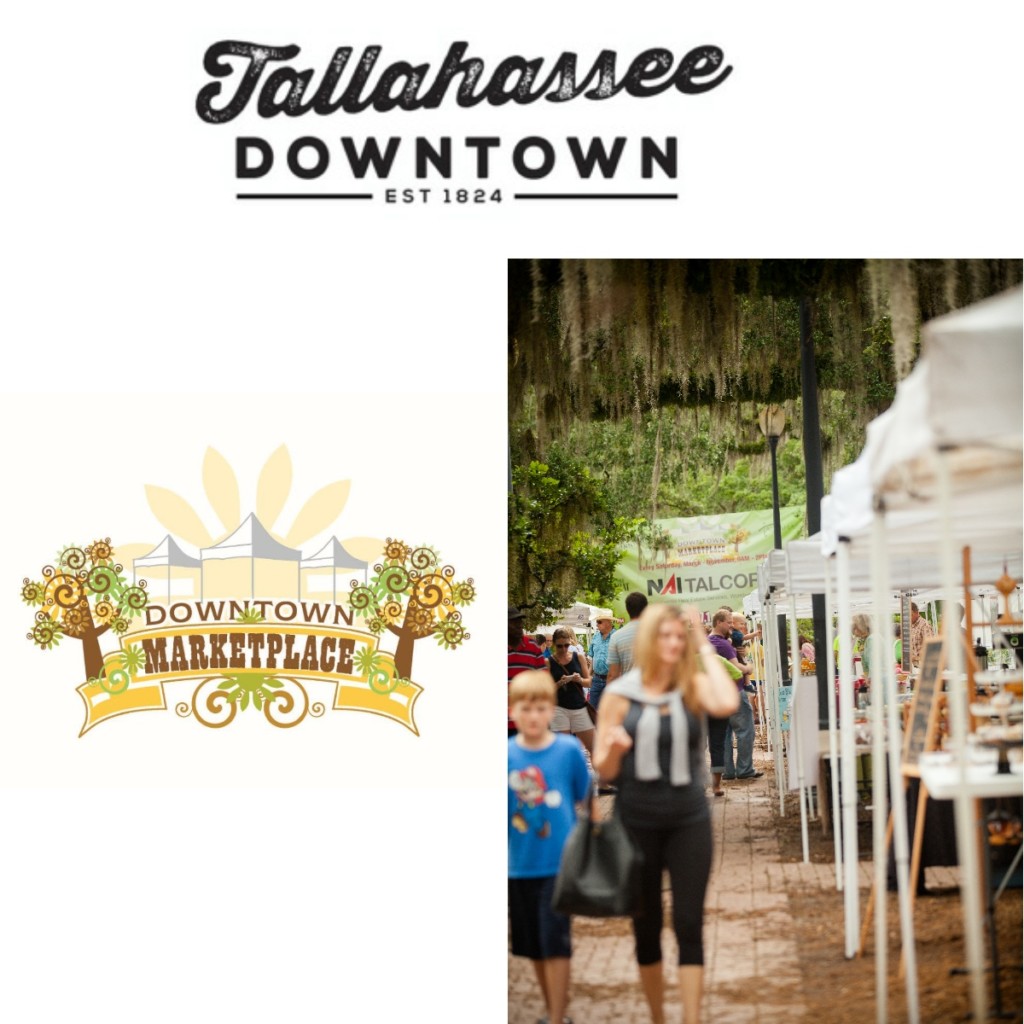 Tallahassee's Downtown Marketplace is celebrating its 20th anniversary this year with a whole season of special events. This downtown attraction opened on March 1 to the tune of the Mercat March, a bagpipe procession that is a brand-new addition to the Marketplace. The March, Tallahassee's own version of a 17th century Scottish tradition announcing a market is open for business, will be led each Saturday at 9 am sharp by highland bagpiper (and downtown resident) Sean McGlynn.
The Marketplace has grown from a handful of vendors 20 years ago to 40 or 50 booths each week selling farmed foods, art and crafts, handmade jewelry, photography and much more. With its live music and beautiful setting in Tallahassee's Chain of Parks, the Marketplace has become a destination for both locals and tourists. And while it started small, the Marketplace has been a big part  of Tallahassee's successful effort to revitalize Downtown.
"It's really been a big draw," says Jay Revell, executive director of the Tallahassee Downtown Improvement Authority. The Marketplace brings people to town to enjoy not just the Marketplace shopping experience, but also Tallahassee's many downtown restaurants and museums.
Allen Thompson, director of Downtown Experience for Tallahassee, puts together a whole program of special events for Marketplace visitors to enjoy. Coming back this year are favorites like the Annual Art Lovers Saturday April 19 with more than 55 local and national artists; the May 17 "Wild in the Park" wildlife day featuring live animals and wildlife art; and the September 6 Car and Bike Show. The French Market will be July 12 and the "Hello to Some Good Buys
Art Sale," the one day a year when Marketplace artists put their works on sale, is set for September 13.
The Marketplace's partners are realty firm NAI TALCOR and the City of Tallahassee. Admission is free and there's plenty of parking available.
It all makes for an exciting season ahead for Tallahassee's premiere weekend event. "For us, the Marketplace is, above all else, a place for people to meet and connect," Jay Revell says. "In many ways, Tallahassee is a big city, but in some ways, we still have a small town feel, and the Marketplace is part of that."
The Downtown Marketplace is open Saturdays from 9 am to 2 pm, March through November. It is located in Tallahassee's Chain of Parks, just off Monroe and Park Ave. For more information, including information about vending, visit
downtownmarket.com
.