2015 Pinnacle Awards
Cecilia Homison, Dot Trotman-Ealy Represent Tallahassee Among the Winners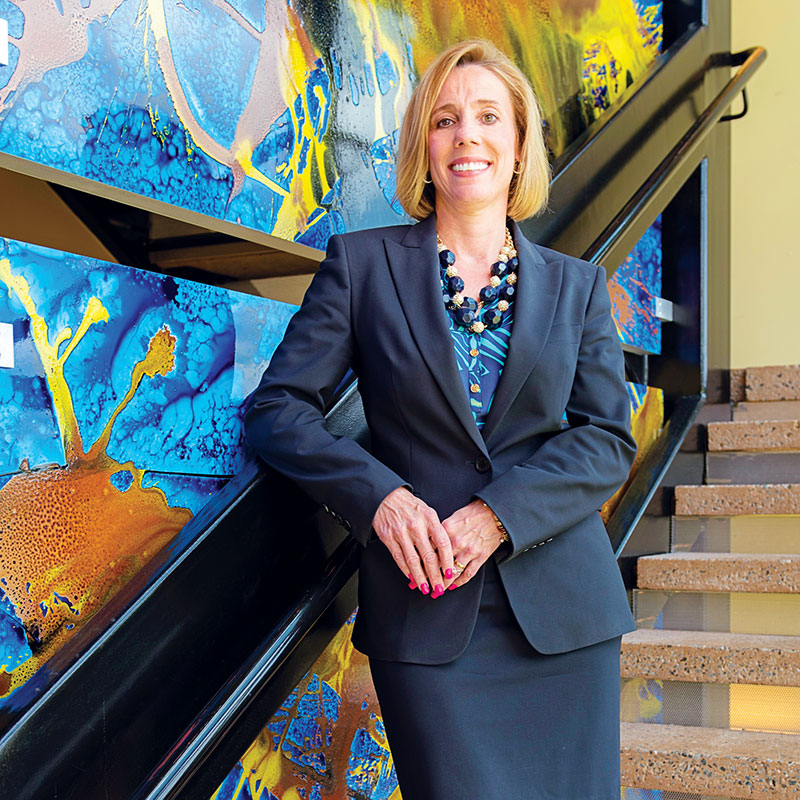 The 10 Northwest Florida women, including two Tallahassee residents, chosen to receive a Rowland Publishing 2015 Pinnacle Award have distinguished themselves professionally and as unselfish community volunteers. The honorees are equal parts business acumen and genuine compassion and represent pursuits ranging from fundraising and entrepreneurship to financial services in the case of Cecilia Homison and Dot Trotman-Ealy's role as a market manager for a radio group.
The honorees were feted at the second annual Pinnacle Awards luncheon, held at the WaterColor Inn and Resort. That event's success was due in large part to the generous support of presenting sponsor Gulf Power Co. and sponsors St. Joe Company/St. Joe Club and Resorts and the Destin law firm of Matthew & Jones, LLP. Pure 7 Studios supplied photography services.
Linda Kleindienst, the editor of 850 — The Business Magazine of Northwest Florida, and Rowland Publishing president Brian Rowland presented custom crystal awards to the honorees.
Following are profiles of Tallahassee Pinnacle winners Homison and Trotman-Ealy.
Cecilia Homison
Moving to Tallahassee wasn't in the plans for Cecilia Homison and her husband until her mother was diagnosed with breast cancer and the couple found themselves making frequent treks to Florida from their home in Charleston. One day they decided they weren't in the right place, and during a 30-minute discussion agreed to relocate to Northwest Florida. In 90 days they sold their home and changed their lives, "showing that sometimes doors open when you take a step on faith."
Homison, 52, who started her career as a CPA in Atlanta, is now CEO of First Commerce Credit Union, where she has been for 15 years (nine of them as chief financial officer and six as CEO). She loves the uniqueness of the credit union industry and the close connection it has with the community First Commerce serves.
"We have a unique footprint," she says. "We are chartered to reach out to our community at a different level, and we feel good about it."
Her role models for success are her parents, who grew up poor but are successful today. "They taught me that life will be what you make it. I admire their tenacity. They went after it and made it happen," she says. "It made me what I am."
A strong believer in mentoring (she and her husband have been doing marriage mentoring at their church for 10 years), she established a yearlong small group program for non-managerial employees five years ago. "We teach them that everyone can lead … and it's been a phenomenal success."
Dorothy "Dot" Trotman-Ealy
When you work as a waitress, you learn to communicate — as well as handle the good, bad and ugly that customers will hand you each day.
"If you can handle any of those situations, you will make a great salesperson, because you are selling yourself," says Dot Trotman-Ealy, 55. And today, she puts those communications skills learned in her first paid job to work in her role as vice president and market manager for Cumulus in Tallahassee, where she oversees five radio stations and 50 employees.
Trotman-Ealy's career has been focused on the media, working in print, TV and at an advertising agency. But she always came back to her favorite — radio.
"It's the theater of the mind," she says. "You can be as creative as you want to be."
Six years ago, she used that creativity to come up with the idea for Cumulus to sponsor an annual "What Women Want" event, which promotes local businesses and now attracts up to 5,000 women. If the radio station doesn't give back to the community it serves, she avers, it has no purpose.
Asked the most important part of her job, she quickly replies, "Listening. I wasn't always a good listener growing up (in Jasper, Florida). You tend to think you know it all until that one customer tells you, 'That's not what I said.' I learned the hard way to shut up and listen. It's why we have two ears and one mouth."