1998: His Political Savvy Pays Off for Higher Education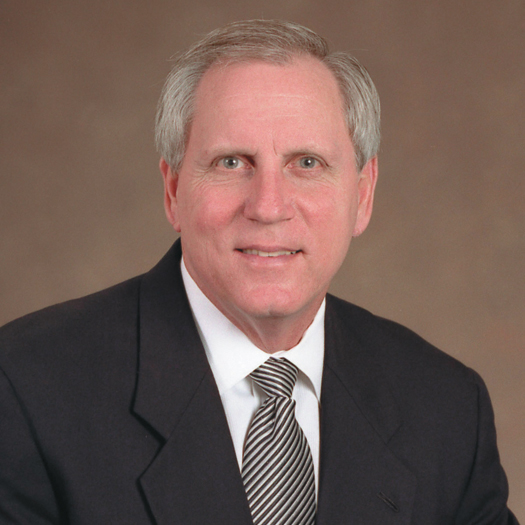 From the Florida State University football field to Tallahassee's tower of state political power to the hallowed halls of higher education, T.K. Wetherell has been — and still is — a mover and shaker.
In the spring of 1998, a relaxed and smiling Wetherell graced the cover of Tallahassee Magazine for a story that reviewed his accomplishments during his first three years as president of Tallahassee Community College. Among them: enhancing career programs, reversing the downward trend in admissions, planning for a downtown campus and improving technology.
"Next (spring) semester will be the first time our students will be able to register by phone. That will be something like going from the Wright brothers to the space shuttle all in one step," he told Managing Editor Kathleen Grobe in the March/April issue that year.
Wetherell, a fifth-generation Floridian, was a tireless advocate for education during his years in the Florida Legislature, which included two years as House budget chairman and culminated in Wetherell becoming speaker of the House of Representatives. He then used the political savvy he perfected in the Capitol to champion both TCC and his alma mater, FSU, where he became university president in 2003.
The 1998 article continued:
"The politics of education turns out to be more brutal than politics in general. There's a certain amount of stereotyping of both politicians and athletes," says the man who has been both, "which makes it tough to get through that whole process. But, once you get there, having the background is a big help."
Wetherell announced in June his decision to retire, but during his tenure at FSU, the school has enhanced its reputation as one of the top research and graduate education institutions in the United States and is ranked among the top 50 public universities in the country by U.S. News & World Report. New records have been set for research dollars brought in and the number of doctoral degrees awarded.
Wetherell, now 63, has improved the university's relations with the Seminole Tribe of Florida and used his influence to win more than $800 million in construction dollars for the campus, which has resulted in nearly 4.5 million square feet of building space added.
This spring, Wetherell jumped into the political fray as he rallied FSU students, parents, alumni and the Tallahassee community to rail against the Legislature's proposed budget cuts to the State University System.
Words he spoke 11 years ago obviously remain true for him today:
"We are better off whenever any money goes to education. If you're not committed to education at all levels, you're in trouble."