1997: The Chicken Bone Dog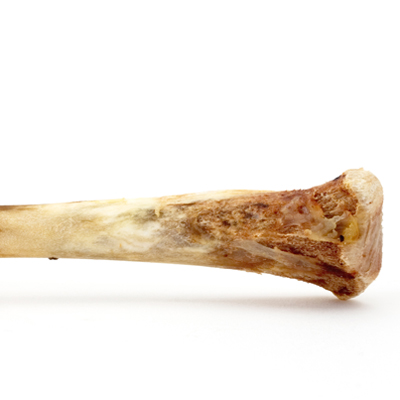 ---
It may not have been the biggest story of 1997, but it certainly was a compelling one, related by managing editor Kathy Grobe and intern Mary Scates, in the September/October 1997 issue of Tallahassee Magazine.
One April day, several people at the Magnolia Courtyard (the office/retail complex on Magnolia Drive next to Winn Dixie) noticed a young dog in distress and realized it had a chicken bone lodged in its throat.
"Department of Environmental Protection employee Charlie Logan, whose office is in the courtyard, ran for pliers," the story related. After that didn't work, a pair of DEP workers rushed the dog to the Northwood Animal Hospital, where veterinarian Sondra Brown sedated the dog and "removed the bone successfully." One of those Good Samaritans was John Glunn, who chuckled when reminded of the long-ago mission of mercy but confessed to forgetting the details of that day. Calling the dog a "bassety/beagle sort of thing," he said, "all I can remember is somebody saying 'this dog is in distress.' I worked at the shelter in the '70s and I was the go-to critter guy."
Logan called the dog "Chicken Bone" and its name was shortened to "C.B."
"No one claimed C.B., so he was put on the adoption program," the story continued. The pup was ultimately taken in by the friend of another DEP employee, Yi Zhu, who says that family adopted another dog too as a playmate. The 1997 story ended this way: "C.B. is still doing well and even sleeps with his new family! Logan says C.B. has 'taken over their house' just as he took over the hearts of all who pitched in to save his life."
In the ensuing years, Logan has passed away and Zhu has lost contact with C.B.'s new owner, but she says when they last saw each other about six years ago, C.B. was alive and well.