1992: Retired But as Busy as Ever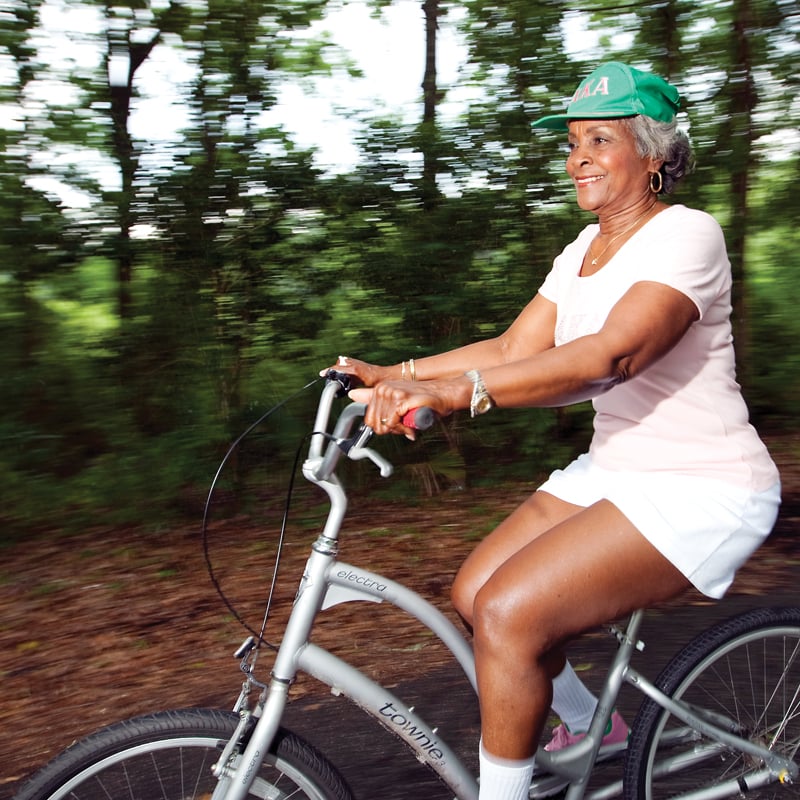 ---
When we first wrote about her in 1992, we mentioned Freddie Groomes' daily habit of waking up at 5 a.m. for a 5-mile walk around the Florida A&M University track in preparation for the busy day ahead.
"It's a real stressbuster and a real shot in the arm for me," Groomes told writer Ann Morrow. "This energetic start helps set the tone for her fast-paced job as executive assistant to the president at Florida State University — a resource person for the administration," Morrow wrote. For the past 20 years, Groomes has been unwavering in her goal of championing the cause of equal opportunity for ethnic minorities, women and the disabled.
Today, Groomes walks 3 miles three times a week and bikes 5 miles twice a week with her husband, Dennis McLendon Sr. She is retired, but that doesn't mean she's slowing down.
"I'm a member of Alpha Kappa Alpha Sorority, and I serve on their national board," she said. "And that keeps me pretty busy. I'm also on the board of trustees at Edward Waters College in Jacksonville. And I serve on the board of trustees at my church, Bethel AME. I'm a member of the Capital Women's Network, and I serve on the executive board there. And I'm a member of The Drifters Inc. (an African-American women's service organization), and I'm vice president."
Groomes landed the position of executive assistant to then president Stanley Marshall in 1972 after being recommended for it by the dean of the College of Education.
"I was a graduate student working on my Ph.D. and became very active as a student advocate for enhancing the representation of minorities and women in the College of Education," she says.
She ended up holding the position for 32 years.
Raising two children who went on to have successful careers is an accomplishment Groomes is proud of, as well as writing her first book, which explores the characteristics that set apart successful leaders in both educational and corporate settings. Successful leaders need to welcome diversity, Groomes said.
"Effective organizations demonstrate their respect for diversity, and for the worth and dignity of all persons," she says. "That means so much. It's part of my personal philosophy."