1990: SAIL—Different Students, Different School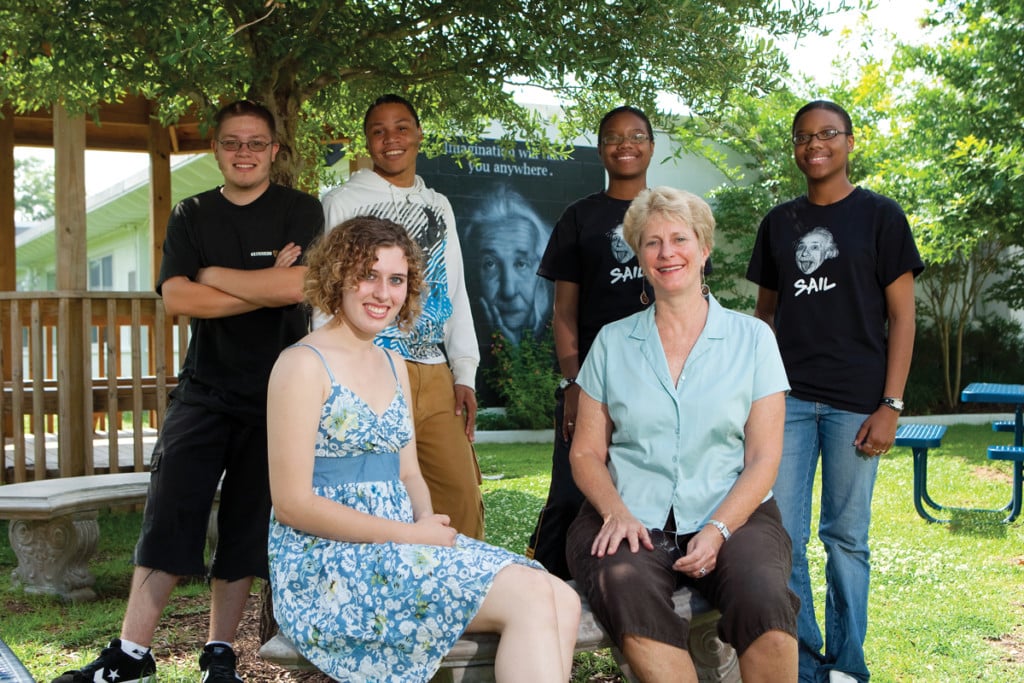 {mosimage}
SAIL: Different Students, Different School
After almost 20 years, the School for Applied Individualized Learning — better known by its acronym, SAIL — still provides unique and innovative teaching methods to the "nontraditional" student.
An article published in the May/June 1990 issue of Tallahassee Magazine highlighted how the alternative school differed from traditional high schools.
"At SAIL, students could expect some notable differences than a traditional school including smaller class sizes, cooperative learning, and innovative teaching techniques; a concept that the curriculum revolved around," wrote Barbara Burkett Doran.
But since 1990, the school has undergone some notable changes.
The student population at SAIL has grown from 195 in 1990 to 330 today, according to Rosanne Wood, the school's principal.
"We are expecting to have about 370 next year," she says.
Biology and physics teacher John Schaller, featured in the original SAIL story almost 20 years ago, recalls some of the changes to the school since 1990.
Then, there was a program that catered to environmental science students. In fact, SAIL was an environmental science magnet school. Schaller would take the kids out of the class to do hands-on scientific projects.
"It was easy to do that because I only had 12 students then," he said. But it's different now. Not only has the school's focus changed from environmental science to performing arts, Schaller has forgone outdoor teaching.
"Now I have about 24 students, so it's easier for me to remain in class," he says.
Last year, the school moved into a former elementary school that was remodeled exclusively for SAIL. The extreme makeover includes the addition of a darkroom for photography students, a theater, computer labs with high-quality
equipment, and a cafeteria that can hold most of the school's students at one time.
In the 1990 article, a few students praised SAIL, citing the open and friendly teacher-student relationships. Today, many students continue to feel a special bond with their teachers.
"I talk to all my teachers on a first-name basis," said Powell Kreis, a senior who attended SAIL for three years. "I feel very comfortable with all of them."
The school received an A letter grade in Leon County last year.
Wood said she still believes in the school's purpose.
"We still believe in alternative ways to teach kids," she said.
In 1990, Doran wrote: "Imagine the number of misfits we'd have if everyone had to wear a size seven shoe. Some students need a very structured approach … some need extra attention and individualized help."
"I still believe that one size does not fit all when it comes to kids," Wood said.