1988: Visions of SouthWood, a New Neighborhood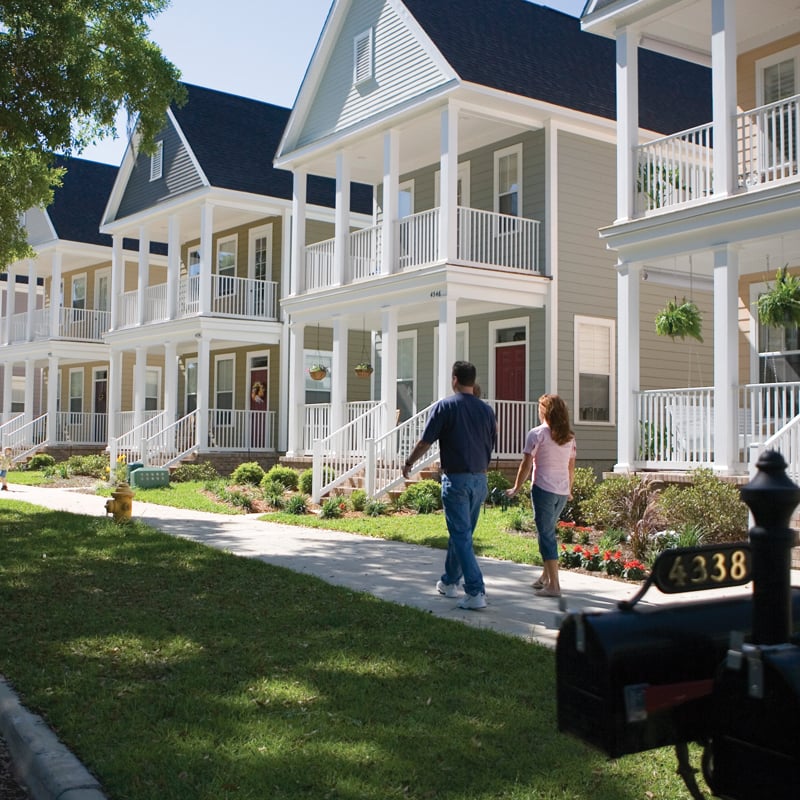 ​
---
SouthWood, that Tallahassee bastion of New Urbanism where young families and others have been flocking by the thousands, is a solidly established community now. But in 1988, when it was first featured in Tallahassee Magazine, it was only an idea, though certainly one of the biggest to hit our city at the time.
"The largest single land development in Tallahassee's history is about to begin, and the developer wants it to measure up to what Tallahassee hopes for future growth," Paul Wills wrote in the Fall 1988 issue.
"Beginning as early as next year, and continuing for the next 30 years, St. Joe's subsidiary development company, SouthWood Properties, Inc., will turn 13.6 square miles of pasture and pinelands outside Capital Circle into sites for homes, offices, shopping centers and industrial operations."
There were some significant differences of opinion between the St. Joe Company and the city and county over what the development would entail. Because of that conflict, the SouthWood project was put on hold for more than a decade. The plan was altered and revisited in the late 1990s, when it went through several permutations during talks with the city, county and other municipal entities. It was finally approved in 1999, after about 20 months of meetings to hash out the specifics of the plan, said Jerry Ray, St. Joe's current senior vice president for external affairs.
The 1988 article talked about the planned SouthWood, which was supposed to span 8,705 acres and house an estimated 32,000 people. Today, with the development slightly more than half complete, SouthWood comprises 3,322 acres and houses between 4,000 and 5,000 people, Ray said. So far, 1,341 houses and town homes have been built, as well as 488 apartments. Another 272 apartments are currently under construction, and other land remains undeveloped. SouthWood will eventually double in size when the whole property has been developed. The tentative date of completion is 2020, Ray said.
Quite a few businesses and at least one apartment complex have sprung up in southeast Tallahassee to serve the needs of SouthWood residents. Westcott Lakes, a community for active seniors to live and socialize, will break ground in SouthWood once 70 percent of depositors (people who have paid to live in the community) are on board. A number of state government offices are a part of the Capital Circle Office Complex, which houses about 5,000 state employees. St. Joe donated much of the land to the state for the construction of the complex.
Under construction near SouthWood right now are the new Florida Department of Revenue buildings and the First District Court of Appeal courthouse. When new Department of Revenue facilities are completed, 5,000 state employees who currently work in 18 different locations will be consolidated.