1986: Ivan Monroe Terminal Takes Off With a Makeover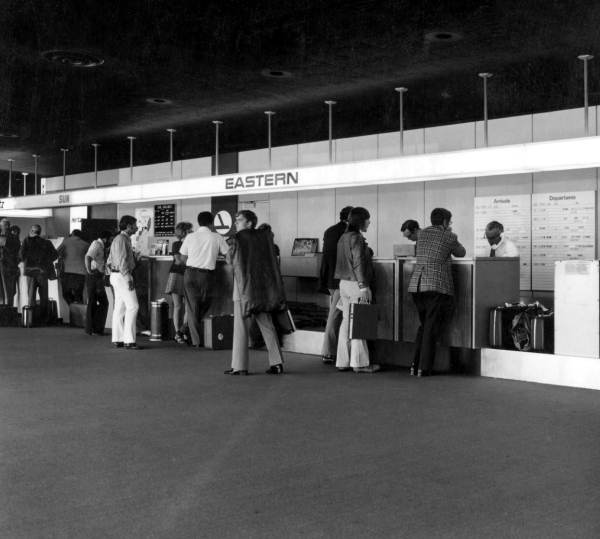 It's the first thing visitors to the Capital City see when they fly into town and the last thing they see when they leave. Whether they're coming or going, the city wants to make an impression.
To that end, the Ivan Munroe Terminal at Tallahassee Regional Airport is getting some needed upgrades. But 20-plus years ago, it was being welcomed as the facility for the 21st century.
Tallahassee Magazine announced the replacement of the original airport terminal (it wasn't called Ivan Munroe Terminal until 2000) with "Opening The Airgate," a Fall 1986 article written by Joy McIlwain.
"Tallahassee's worn, 1960s-vintage terminal is soon to be replaced by a multi-million dollar structure designed to serve the community well into the next century," McIlwain wrote. "In early June the city commission gave the go-ahead for construction of a $23.6 million terminal just southeast of the present structure on Capital Circle."
McIlwain reported that the need for a bigger airport, and one capable of growing, was a long time coming.
"A 1973 study by a local engineering firm concluded that a new terminal would be needed by 1978," she wrote. "By 1977 congestion had become so severe that a stopgap measure became necessary and the new concourse was built. Current plans call for a 116,000-square-foot structure shaped like an H, with the long sides parallel to Capital Circle. If all goes as expected, the new terminal could open for service in late 1988."
The terminal opened in 1989 and cost some $33 million, according to a history of the airport found on talgov.com.
Today, the city is one-third of the way through a 12-year (or maybe longer) renovation program expected to cost $25 million, according to capital program administrator Michael Clow.
Twenty-year-old systems and amenities such as the baggage carousel, bathrooms and air conditioning have been improved, and new information kiosks have been installed. The terminal also will get a new roof and automatic front doors. A new emergency power generator will be completed by the end of the year. A new fire alarm and public address system will be added in the future.