1979: Hope Still Floats for Waterworks Building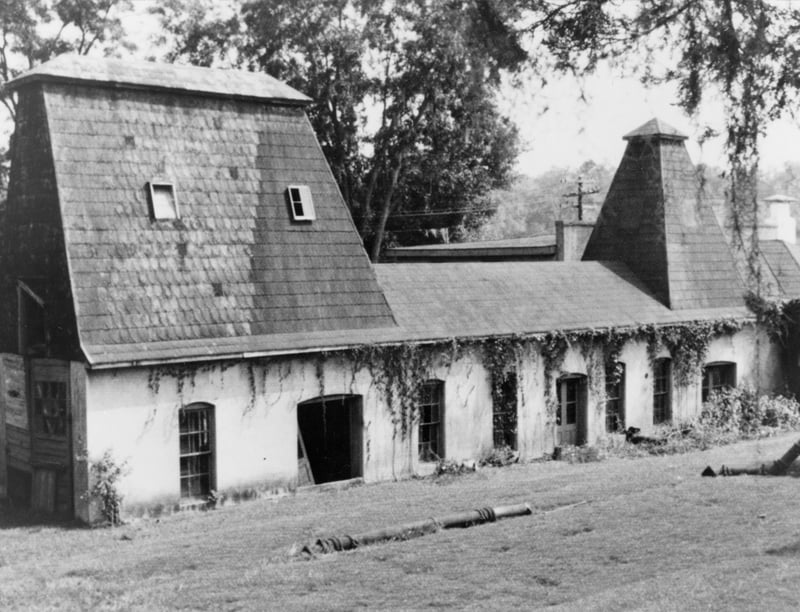 It has become the longest-running story in Tallahassee: What can be done with the city's old waterworks building?
The idea of renovating the century-old pump house, listed on the National Register of Historic Places, into something useful goes back at least 30 years, and a story about it appears in the Summer 1979 issue of Tallahassee Magazine.
"Today, the waterworks is vacant, used by the city only for the storage of old, disabled electric meters," said writer Don Fredgant. "Outside, weeds and overgrown shrubbery surround the structure. These too will be disposed of eventually, probably when someone wants to lease the site."
Then, as now, the key has been finding a tenant.
"Adaptive usage (using a structure for something other than what it was originally intended) isn't a new concept, but it's one that may bring renewal to the old waterworks. The pumps, wells and reservoir helped bring Tallahassee into the age of modern city services. Redevelopment of the complex will help revitalize the downtown and preserve a building that's one-of-a-kind in our city."
Today, it is generally recognized that the waterworks building is a key part of revitalizing the Gaines Street corridor, most notably the Cascades Park area. In 2007, the state of Florida and the city joined forces to award $700,000 in grants to re-roof and stabilize the building. Thanks to that kind of initial support, the building looks brand new and has been cleared of all clutter.
However, the same old problem of finding a tenant remains — especially in these uncertain times.
"We're still working with a potential restaurant as a tenant," said Gil Ziffer, vice chairman of Capital City Ventures, a nonprofit organization dedicated to the redevelopment of historic properties in downtown Tallahassee. "Unfortunately, along with so many others, our funding was cut from the 2007 and 2008 budgets," Ziffer said. "And 2009 doesn't look much better."
Ziffer said construction on nearby Cascades Park could yet hold promise for the waterworks building.
"We are encouraged our efforts might pick up with construction that will begin later this year on Cascades Park," he said. "The waterworks is obviously one of the gateways into the park, and its location will become even more valuable."