10 Ted Talks Worth Watching
Short Video Lectures Share Ideas in Interesting New Ways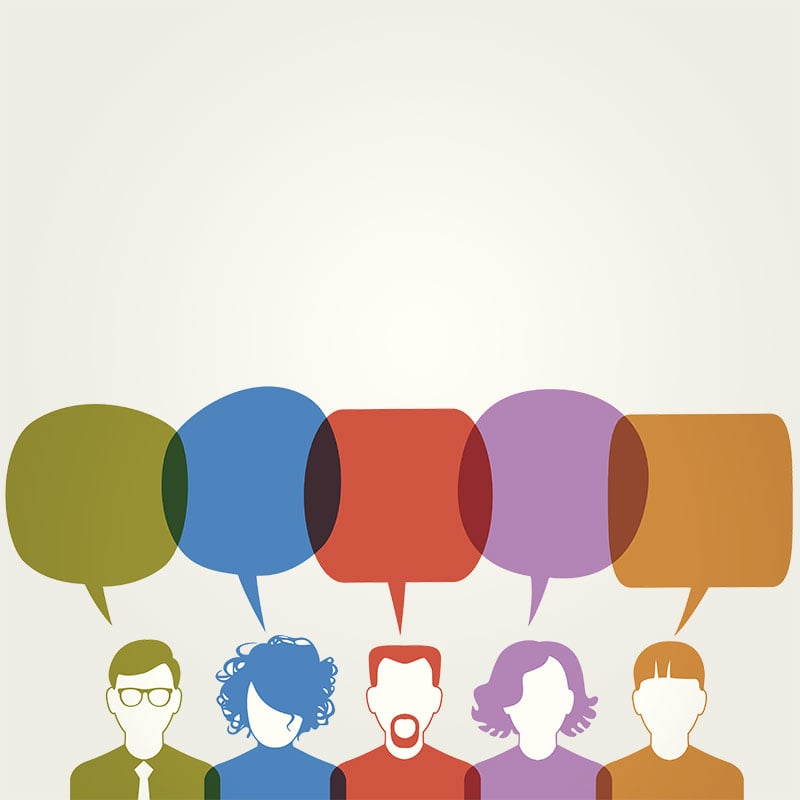 TED has been gaining fans from all walks of life in the last five years, from wired-in millenials to casual Internet explorers. Just so you know, though, TED is not a person, but an annual conference where dynamic speakers share innovative ideas and poignant revelations in the most engaging way possible — and in 18 minutes or less.
TED talks can cover almost anything one could imagine — from how to dry your hands using a single paper towel, to discussing the dangerous implications of making assumptions about other people and cultures, to demonstrating various tools that help the physical world interact with the world of data. Basically, TED talks can be about anything, as long as they are short, accessible and compelling.
"The interesting thing about TED is that it's not a lecture series," said Micah Vandegrift, scholarly communications librarian with Florida State University libraries. "It's not a symposium or a Q-and-A. They just have the slides going behind them, and they're not reading off of them. They're meant to be talking about their ideas, and being passionate … the slides are just there to give a visual background."
TED talks have been around for more than 20 years, but since 2006 (when they became free and available online) the videos have taken the Internet by storm. Now, online streaming means anyone can watch these talks, which number over 1,500 on TED's website alone.
"TED started as 'Technology, Entertainment and Design,' and it's evolved over the years to just 'ideas worth spreading.' They have a national venue, and they also have a way for local groups to basically do the same thing on a local scale," explained Ken Armstrong, an instructor with FSU's Program in Interdisciplinary Computing (PIC).
The main TED conference is held annually in Long Beach, but additional TED conferences occur throughout the year in the United States, Europe and Asia. Additionally, since 2009 TEDx has allowed third parties to hold their own conferences, which mimic the officially sanctioned TED conferences.
In contrast to official TED events, Vandegrift said TEDx events offer more local flavor. Topics can be more targeted and also offer community connection. "The goal is to get people interested in and talking about the things that are related to our community," he said, describing Tallahassee's own TEDx events, one of which he helps coordinate.
Last year, Tallahassee hosted two TEDx conferences at FSU, in the spring and fall (tedxfsu.org).
Antron Mahoney, assistant director for FSU's Center for Leadership and Social Change, pointed out that TEDxFSU offers the Tallahassee community a very special opportunity for engaging, intellectual connection. "These are individuals from our community, so I think that's what makes it really special. These are people you go to class with, or they're alumni or they're community members that you've worked with or seen before. You've volunteered with them at their organization or eaten at their restaurant. These are people who are here with us, so I think it helps people connect."
This year, the spring conference occurred March 29 with the theme "Being Aware of Being." Eight speakers took the stage, each with a unique topic and equally inspired way to share it. Topics ranged from embracing awkwardness, to talking with strangers to consumption as a moral choice.
With the audience limit of 100 attendees, coordinators set up an application process, where potential audience members responded to prompts related to the conference's topic. The best responses sent in (the events are not student-only, anyone in the community can participate) earned an invitation. Speakers either applied or were nominated, followed by an audition.
To Mahoney, the key to a good TED talk is a combination of the speaker's experience and his or her ability to express that experience through narrative. "It has to be based on some experience," he said. "I think those are always the good ones — where people have gone out and experienced something, or done something, and have had this revelation or some experience over time … I think that you have to be a great storyteller, because it really is about telling a story, and … the ability to be open and be vulnerable."
But, Armstrong cautioned, not just any experience makes a good TED talk. It has to be relatable, and also somehow useful, to the audience. "For me, it's something that can be applied on a large scale as opposed to just telling a story of what happened to you … The ones that lend themselves to improving your life or improving the situation for yourself or a group … That's what makes the talk a cut above."
Vandegrift said the speaker's charisma and personality is absolutely crucial to making a TED talk shine. "What really makes a great TED talk is when the presenter allows their personality to come out — more than just being a person on the stage … It's when they really connect, and there's a different type of engagement there."
---
10 Ted Talks Worth Watching
TED talks can be seen on YouTube's TEDtalksDirector channel, and TEDx events are also available through the TEDxTalks channel.
» Chimamanda Adichie, "The Danger of a Single Story"
» Mike Rowe, "Learning from Dirty Jobs"
» Ken Robinson, "School Kills Creativity"
» Janine Shepherd, "A Broken Body Isn't a Broken Person"
» Sarah Kay, "If I Should Have a Daughter"
» Bunker Roy, "Learning from a Barefoot Movement"
» Joe Smith, "How to Use a Paper Towel"
» Amanda Palmer, "The Art of Asking"
» Brené Brown, "The Power of Vulnerability"