1 Million Cups Pours Entrepreneurs' Ideas Into the Community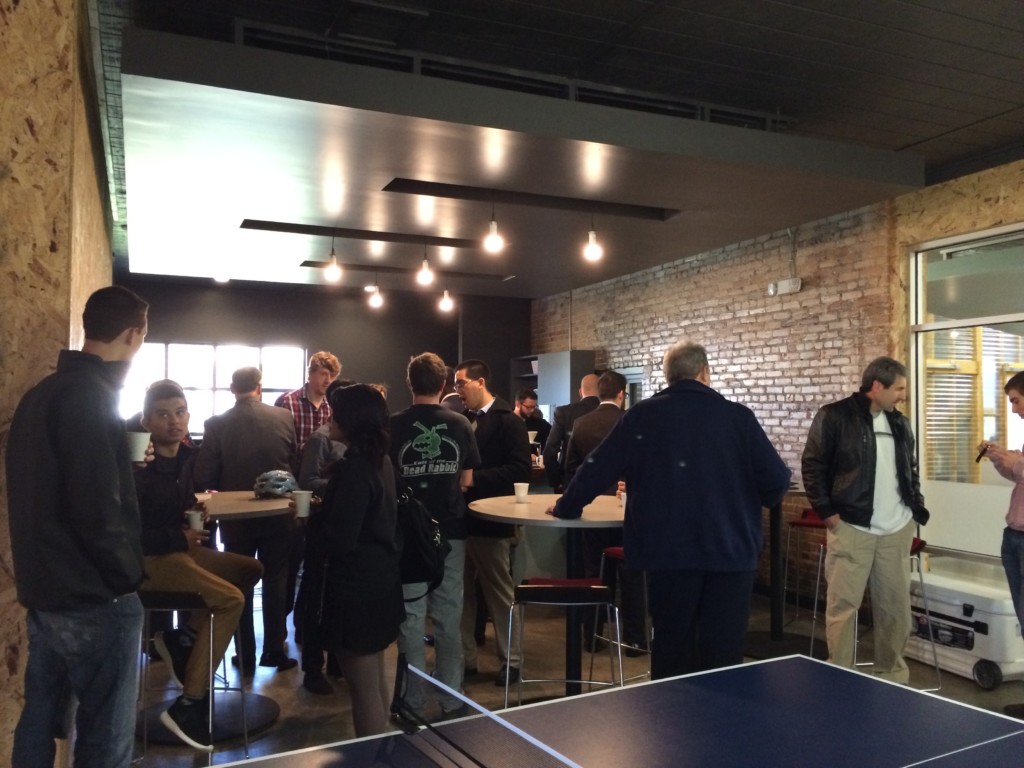 Coffee was poured and conversation buzzed as Tallahassee community members filed into Domi Station on Wednesday January 7th for the introduction of a program called 1 Million Cups. Tallahassee is now the 68th location to participate in the 1 Million Cups program, which aims to engage, educate and connect local entrepreneurs. The name sprung from the notion that entrepreneurs network and conduct business over a million cups of coffee.
This free event is held weekly on Wednesdays at 9 a.m. at Domi Station, 914 Railroad Ave. Future gatherings will feature one or two local, early-age startup businesses making six- to eight-minute presentations about their company in front of an audience of fellow entrepreneurs, advisers and community members. A 20-minute question and answer period will follow each presentation.
The event began with opening remarks by Chris Markl, one of the organizers and a Social Entrepreneur in Residence at Florida State University. Markl introduced Mayor Andrew Gillum, who commented on the "intellect, innovation and talent" of Tallahassee's entrepreneurs. "I believe strongly that events like 1 Million Cups provide the resources and collaboration needed to fill the gaps in our community's support of entrepreneurship and innovation," Gillum said.
The two start-up businesses that presented were Astro Queue and Optimal Bagging. Astro Queue provides automated customer intake in situations such as a line at a medical office or school guidance office. The system is currently being utilized by Florida State University. Optimal Bagging "changes the way you change trash" by presenting a quick and easy way to change out trash bags. They hope to present to a majority of fast-food chains within the next few years.
Lucas Lindsey, community manager of Domi and an organizer of Tallahassee 1 Million Cups, said he's excited for the future of these weekly meetings. "It is great to be able to help build an early launch for these companies to define themselves. This gives them a place to practice presenting their company in front of others," he said.
This event is a wonderful weekly reminder of Tallahassee's growing and flourishing business community.