$1.8 Million Grant Sends a Big Nod to Performing Arts
The funding helps pave the way for a performance hall and event space near FAMU Way.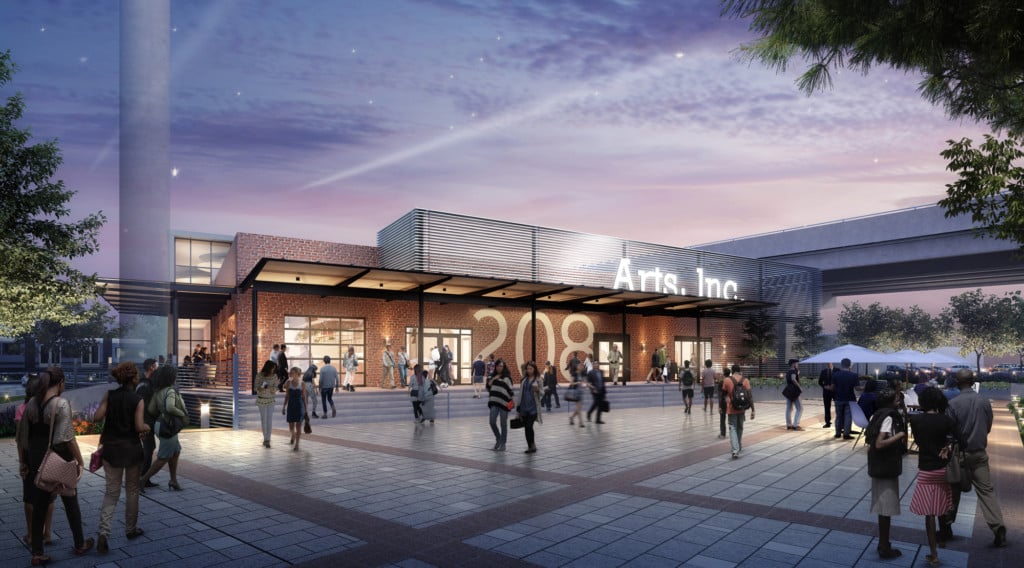 A new project called TLH Arts Inc. emerged during the summer as the big winner in a controversial grant awards process that could transform Tallahassee's entertainment scene and access.
TLH Arts received $1.8 million from the Community Redevelopment Agency, or CRA, which also awarded $1 million to LeMoyne Arts and $189,000 to the John G. Riley Center and Museum, also known as the Riley House.
TLH Arts plans a performing arts center adjacent to Anita Favors Thompson Plaza near FAMU Way. The organization aims to turn an existing city-owned 10,000-square-foot building into the home of a multiuse facility that will help alleviate one of Tallahassee's most pressing arts challenges — the dire shortage of available performance venues.
"We really think it has an opportunity to expose another segment of our community to a wide range of the arts," said Jake Kiker, a co-founder of Tallahassee's Domi Station business incubator and one of the project's principal members.
The proposed theater can transform into multiple configurations and sizes to accommodate a range of dance, theater and concerts.
This component alone — and its promise to transform Tallahassee's performing arts landscape — led multiple performing arts organizations to lend the TLH Arts application strong support.
The CRA last year opened a grant-application process to determine the best use for $3 million in hotel bed tax revenue that had been earmarked for a proposed performing arts center.
Nine groups applied for a piece of it. A citizen's review panel recommended spreading the money among three projects: LeMoyne Arts, the Riley House and the Big Bend Community Development Corporation. A protest emerged, with the Leon County Tourist Development Council and others reportedly noting a lack of a performing project center among those three.
The CRA reevaluated the applications, maintaining its award to the Riley House and cutting in half its award to LeMoyne. After placing fourth — out of the money — in the original assessment, TLH Arts emerged as the big winner.
Through the re-evaluation, more information got out to the public, and more people got involved, said Kiker, of TLH Arts.
"Everyone recognized the need for a performing arts space in Tallahassee," Kiker said. "I think the fact that we were coming in and trying to provide a resource that was going to serve a broader section of the community … was one thing that certainly resonated with people."
The TLH Arts vision goes beyond the performance hall. In addition to the needed venue, the facility will feature an entrance lobby doubling as an art gallery and event space; a recording studio that doubles as a podcast garage; flexible artist studios; a photo/video studio with green screen; lecture and classroom space; and office space for nonprofit arts groups.
Beyond that, TLH Arts envisions programs to provide direct educational opportunities and engagement to community youth.
TLH Arts puts the total cost of the project at $5.6 million.
The balance of the money will come through an aggressive fundraising campaign, Kiker said, telling Tallahassee Magazine that he expects to see strong participation from donors across the economic spectrum.
The project already has received support from organizations such as Southern Shakespeare Company, the Mickee Faust Club and Tallahassee Nights Live, he said.
"When I think about the range and diversity of groups who stepped up for us … it gives me confidence that we will see widespread community support," Kiker said.
Meanwhile, the venerable LeMoyne Center plans to build a new building on its Gadsden Street property. In addition to a visual arts and education center, the new structure will house a multipurpose room and event space to accommodate 100 to 150 people.
Plans include a full catering kitchen to support a new events venue. LeMoyne also plans to refurbish its sculpture garden, an ambitious plan that includes demolition of several outdated buildings. The new and improved LeMoyne aims to offer an attractive venue for meetings and other special events.
Kelly Dozier, president of LeMoyne Center for the Visual Arts, said the grant would "position LeMoyne and our community as a respected leader in the visual arts."
Dozier said the "new education center will greatly enhance the ability of LeMoyne Arts to offer more art education programing to our community and visitors."
The new facility will offer space for events including weddings, parties and conferences, she said. "People used to have weddings at LeMoyne all the time," Dozier said. "We want to see that happening again."
LeMoyne puts the total cost of its project at about $3.2 million. Like TLH Arts, LeMoyne aims to make up the difference in funding through a fundraising campaign, this one called Art for Always, a name shared with LeMoyne's master plan.
Officials project completion of the LeMoyne and TLH Arts projects in 2020.
The Riley House, one of Tallahassee's underappreciated cultural gems, will use its award to install a series of 15 informational kiosks along the Frenchtown Heritage Trail.
Visitors will hear oral histories collected by Althemese Barnes, founding director emeritus of the Riley House. These interviews spotlight the history of one of Tallahassee's historic African-American neighborhoods.