Young Actors Theatre Offers Farewell
'A Toast to Tina' is Celebrated-Studded Affair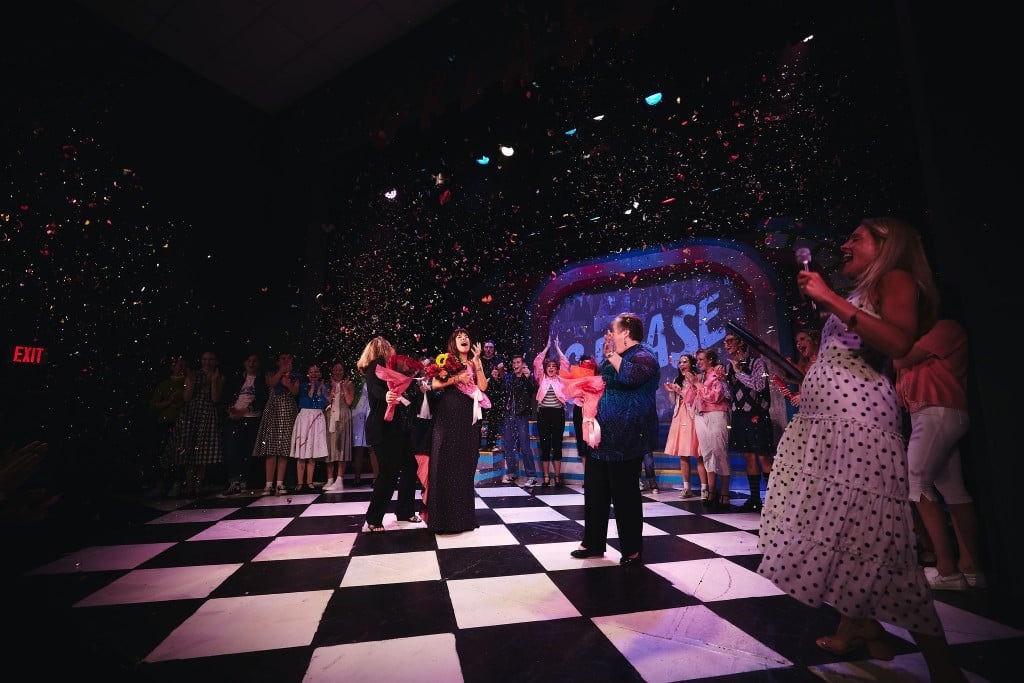 It was a glittery affair on Glenview Drive on July 10 at Young Actors Theatre (YAT).
A Tallahassee cultural gem since 1975, YAT convened a multi-generational, fabulous crowd at A Toast to Tina — a farewell event in celebration of its founder, Tina Williams, as she passes the baton to her niece Sarah Doolin Roy.
Sponsored by TCC Foundation, The Workmans, and Hayward Title Group, the evening featured today's promising young talent in a campy production of Grease, with toasts from Williams's daughter Worth Hages and Board Chair Wendy Wiener.
Leon County Schools Superintendent Rocky Hanna made a cameo onstage as himself — telling the T-Birds & Pink Ladies to keep their hands clean and socially distance, as they hand-jived at the hoppin' highschool dance.
YAT alum Nate Jones, who directed the production with Williams, surprised the crowd as the 'Teen Angel,' singing 'Beauty School Dropout' to Frenchy.
The audience, made up of alumni, friends, and family reminisced over fond memories and roared with laughter during the production. Seated next to Williams was Emmy-Award winner and YAT alumni Tony Hale, a champion of the organization. YAT screened heart-felt video messages to Tina from other notable alumni, including Cheryl Hines (HBO's Curb Your Enthusiasm) and Allison Miller (ABC's A Million Little Things).
Backstage, The Workmans captured portraits of the current crop of students, as they are the bright future of our community.
The soiree culminated in cocktails at Charlie Park, where all had the opportunity to gather in the shared experience and storytelling inspired by Williams's remarkable legacy.