What's In Store
A roundup of retail happenings throughout Tallahassee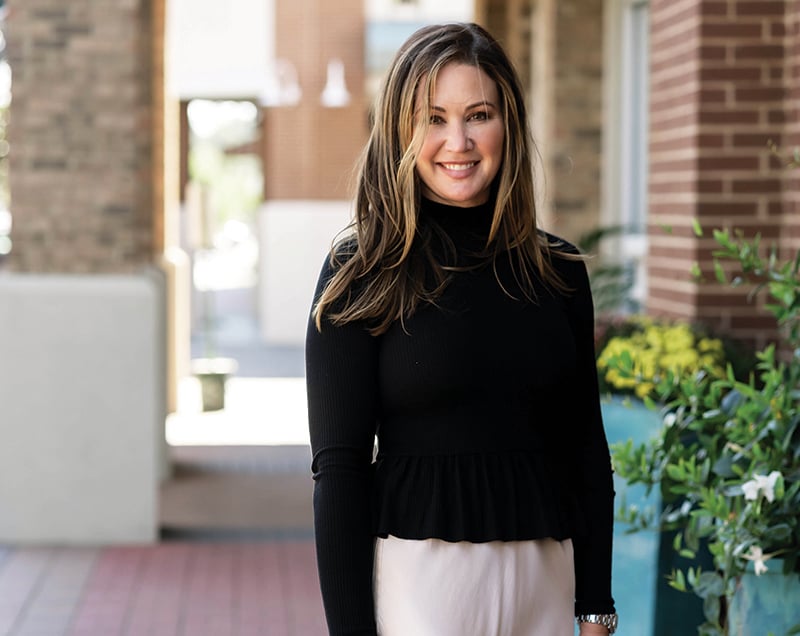 The new year brings new ways to treat yourself. Local boutiques Hearth & Soul and Shoppe NEAT specialize in clothing and lifestyle items that are indulgent — but hey, you're worth them.
» Stride back into the office in style wearing a bowtie that won't go unnoticed. Brackish bowties are inspired by the vibrant beauty found in nature. Each bowtie is handmade, crafted from genuine feathers with a grosgrain-wrapped center.
» During the winter months, cozy pajamas are considered a wardrobe staple. On average, we spend eight hours sleeping and additional weekend hours lounging, so quality pajamas are worth the investment. The Gisele pajama set by Eberjey, made from luxuriously soft, temperature-regulating fabric, envelops the body in total comfort.
» The Campo Essential Oil Diffuser creates a sensory experience merging scent and sight. Designed like a piece of art, this diffuser can be placed anywhere in the home as an interior design statement. All the while, it emits an essential oil blend selected by you.
» From work to play, the Arden tote by Shiraleah is 2023's bag to have. This vegan leather shoulder bag is chic with a pebble-grain texture on the outside and is roomy inside, making for an attractive combination of style and efficiency.
---
Shoppe NEAT is a complete lifestyle store designed to display experiences you will want to relive at home. The store offers clothing, home accessories, furniture, gifts and much more.
Consider refreshing your home decor in 2023 with their popular custom tea towels or Turkish mini rugs. Among customer favorites are cork keepers. Treasure the memory of a bottle popped or glasses poured by keeping the cork safe in the glass box along with a sweet note.
Each week, the store is stocked with clothing that's versatile and comfortable whether your destination is the office, the school pickup line, drinks with friends or date night.
---
Start the new year off with new reads purchased from locally loved bookstore Midtown Reader. Here are four recommendations from the store's staff.
» With health being at the forefront of many resolutions, Braiding Sweetgrass: Indigenous Wisdom, Scientific Knowledge, and the Teachings of Plants by Robin Wall Kimmerer, focuses on using Indigenous knowledge and teachings as an alternative or complementary approach to Western medicine.
» James Patterson and Mike Lupica merge their talents in their latest release, The House of Wolves, which revolves around the powerful Wolf family who control the San Francisco Tribune, the local football team and a holding company. The family's matriarch, Jenny Wolf, is handed these responsibilities after her father is murdered.
» New York Times bestselling author Grady Hendrix presents a new thriller, How to Sell a Haunted House, which explores how family secrets and repressed memories can haunt us more than anything. The protagonist, Louise, is tasked with selling a house that figures to be on the market for a while.
» Adam Rubin, a popular middle-grade writer, has published a new collection of six different short stories, The Human Kaboom. Equal parts comedy, mystery and mayhem, these stories are illustrated by six different artists.
---