What Dreams May Come
My Time at the Pelican Grand Beach Resort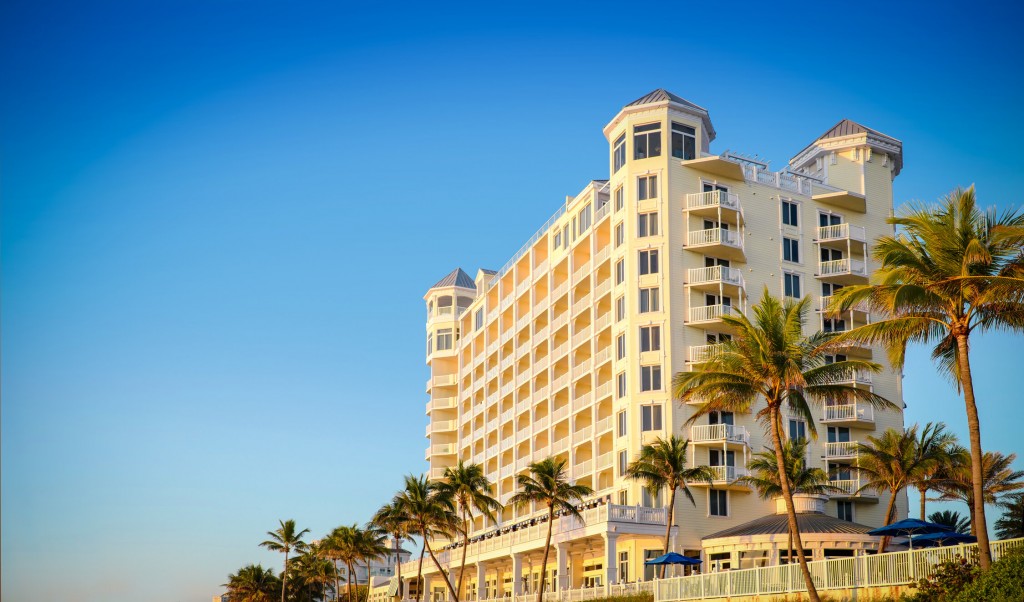 As I peer outside the sliding door of my beachfront suite, I feel tranquil. As the sound of the ocean melodically transfixes my harmonious mood, I wonder what more I can discover to further immerse myself in serenity and peace. I wonder what about this wondrous place can remind me of the calm and quiet of now; the beauty that life has to offer if only we had a moment to stop and say, "I couldn't imagine being anywhere else."
We should be appreciative if we ever find ourselves amidst such lovely stillness. Thankfully, I experienced exactly this during a recent visit to the Pelican Grand Beach Resort.
I was reluctant to make travel arrangements and take a day off from work. Fortunately, I have colleagues who cared enough to convince me it was the right thing to do. So, I packed a bag and jettisoned off to Fort Lauderdale, a city I am familiar with given my roots as a born-and-raised Miami transient.
I arrived on a Friday evening. After being checked in by the warm front desk personnel, the valet escorted me to my suite, and he made sure that I understood everything from the amenities to billing. Surrounded by the ocean, this beautiful resort was already giving this type-A personality a feeling of escapism. My night ended with me serenaded by the sound of crashing waves outside my balcony door.
Things got even better Saturday. My sister met me, and we had the pleasure of experiencing PURE Spa, the Pelican Grand's one-of-a-kind Scandinavian-inspired spa center. If you're so inclined, requesting a massage treatment from Gina wouldn't be the worst decision you've made.
Afterward, I had the pleasure of chopping it up with the staff at the poolside O2K Lounge, which made me feel at home as they prepared a rum floater for me to enjoy while drifting in the beachfront pool's lazy river. The rest of our family joined us, and we enjoyed a lovely meal on the beach.
Dinner on the Verandah at OCEAN2000, the resort's signature restaurant, was the perfect way to end the day. The staff was beyond accommodating. The manager was happy to add a seat to our table despite the initial reservation being for four. He checked in on our table several times to make sure that everything was fine and humored my young nephew, who jokingly asked for a cocktail, with a nice "gin coke." Our server, AJ, did a great job of explaining the menu and sharing her recommendations of worthwhile dishes. It was interesting to hear her describe her experiences as a Russian native who now lives in Florida.
As a seafood fan, the lobster tail plate was one of the best I've had. My father is a notorious complainer when it comes to restaurants and service in general, so for him to be devoid of complaints is proof in itself of the wonderful experience.
I spent my last few hours Sunday before checkout walking along the beach, reflecting on my life and the many ways I intend to make changes for the better. I was doing it. I was in the moment, and, in that moment, I was happy I wasn't anywhere else. As fantastic as this experience was, the intrinsic motivation it gave me was its own reward. This alone is reason to plan your next vacation here.
2000 N. Ocean Blvd., Fort Lauderdale, FL 33305 | Pelicanbeach.com | (954) 622-8417
Instagram / Facebook: @pelicanbeach & @NobleHouseHotelsandResorts
Twitter: @pelicangrand