Three Homes, One Ideal Location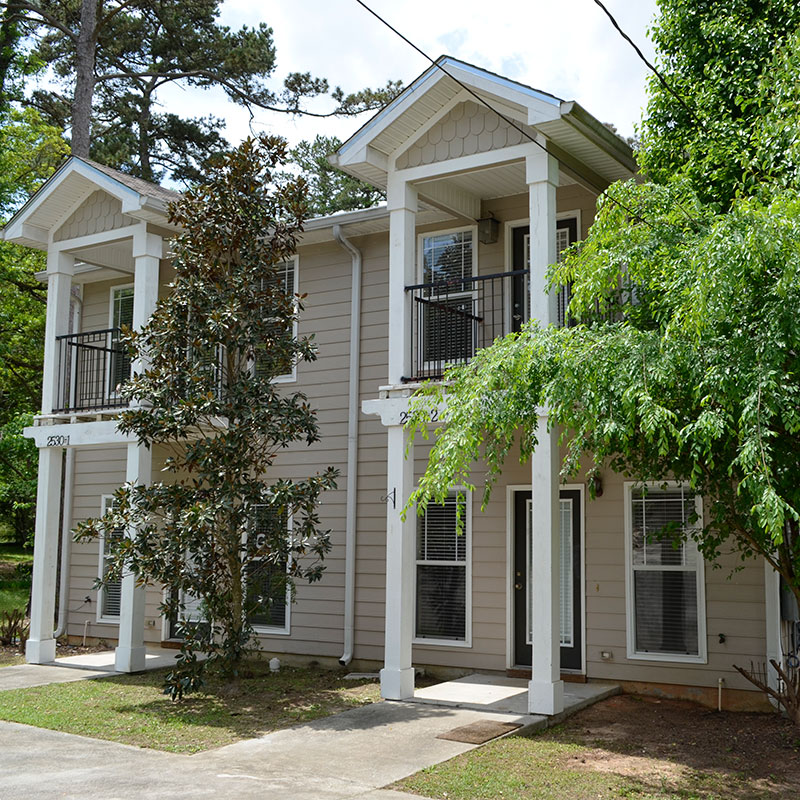 This property is unique because there is not just one place you could potentially call home, but three. The 1.1-acre lot on Fred Smith Road, located near the North Monroe Street interchange of Interstate 10, features a two-story duplex townhouse with two units and a separate house.
"The property consists of a newer duplex with four bedrooms on each side," said listing agent Sonya Chapman. "With a rental of $1,500 per side, and a large home that leases at $1,250 per month, it's a great investment property."
The townhouse and the home are perched atop lush, green grass and surrounded by tall shade trees, providing the ideal North Florida atmosphere. The townhouse features Southern-style columns and a plethora of windows. The house has a front porch, which would cater nicely to evenings spent in a rocking chair.
The two townhouse units are 1,944 square feet, each with four bedrooms, four bathrooms and a half-bath. They are intended to be single-family dwellings. The home is 1,970 square feet with four bedrooms and two bathrooms.
Each unit has a brick fireplace, which will come in handy to knock off the chill of a North Florida winter. The floors alternate between hardwood and tile from room to room. The kitchens boast polished wood cabinets and steel furnishings. Two additional rooms can be used as a dining room and living room. The many windows throughout allow warm sunshine to flow in at any time of the year.
The convenient location is less than three miles from the Capitol. This property is close to anything and everything in Tallahassee, including restaurants, shops, parks and major roadways.
---
Quick Look
Address: 2530/2520 Fred Smith Road
List Price: $320,000
Square Feet: 5,858 total
Contact: Sonya Chapman or Jared Willis, REMACC LLC, (850) 309-7368