The Secret to Gadsden County's Rutabaga Café Isn't Just The Food
Billy Austin and Darrell Gibson found something special in each other which enriches their business and life.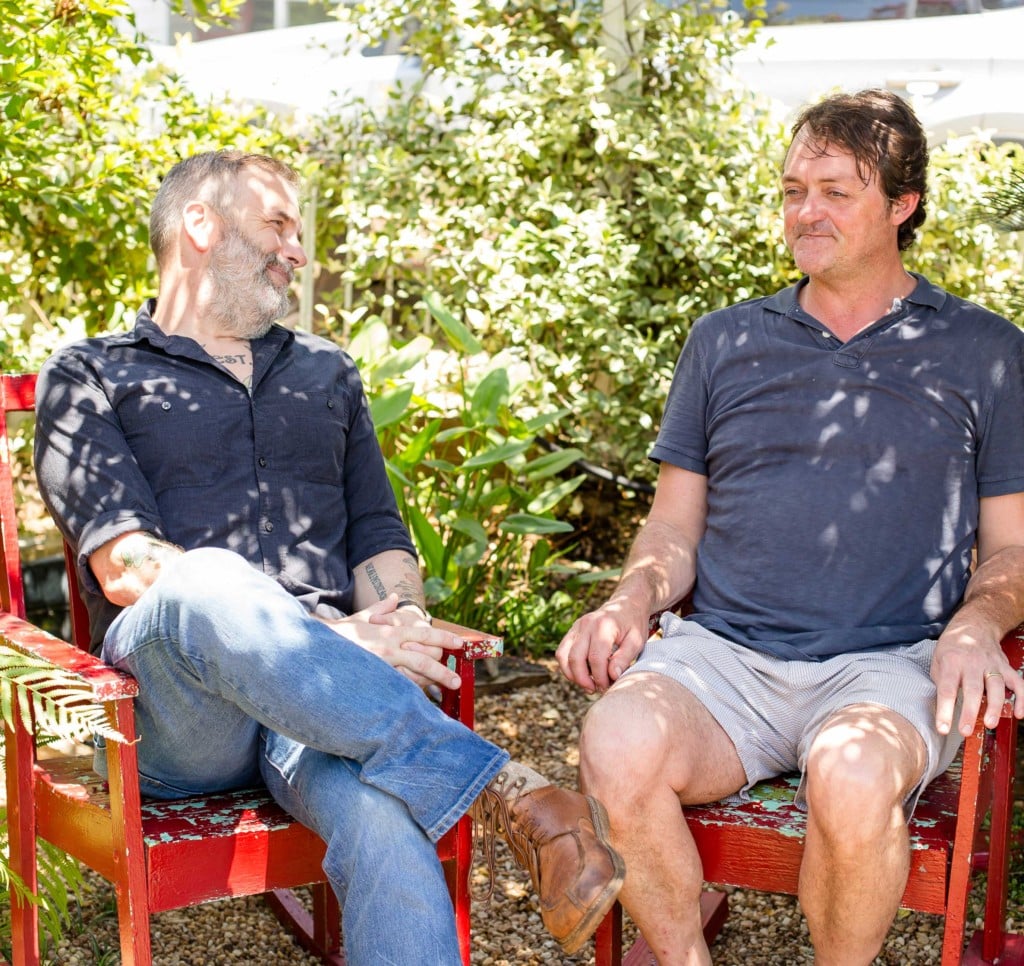 Five years ago, Billy Austin was working for a catering company in Tallahassee. Trained as a chef and certified by the American Culinary Federation, Austin had a long resume in food hospitality, working at one point as a maitre d', but he had not yet stepped out on his own.
A lobbyist friend introduced him to Darrell Gibson, who was then working as a hairstylist. Gibson thought he was only pausing on his way to Europe, but he stayed in Florida to care for his mother, who fell ill. The two men hit it off. In 2014, they opened Soirée, a catering business, and then Rutabaga Café in 2015. The restaurant is in a former home that Austin's mother originally bought for her retirement. It sits on a hill overlooking Lake Seminole in Chattahoochee.
With the help of fellow catering friends, the couple repurposed the home into a kitchen and series of intimate dining rooms, along with a garden for meals al fresco and musical performances. Gibson moved most of his family, including his mother, to town. One Wednesday before lunch service,
Austin and Gibson took a break and sat on Rutabaga Café's screened-in front porch. Most people in town know Austin as Chef Billy, he said. Pointing at the quiet, residential street, he noted: "We asked everybody's permission before we opened the restaurant. Miss Rachel Locke, who owned this house, lives right over there."
It didn't take long for restaurant review sites and writers like the Charleston Food Blogger to take notice of Chef Billy's improvisational approach to fine dining. Rutabaga Café has become a destination restaurant, where weekends are close to reservations only.
The staff sets up overflow dining tables next door in another repurposed home, now a coffee bar serving coffee and baked goods. Rutabakery opened this past summer. Visitors are charmed by the country decor and generous service at Rutabaga Café, in addition to the fine food. "It's a house, like Meemaw's house," Gibson explained. "We don't do dainty doll food, we do different takes on Southern food," he continued, referring to diner favorites like fried green tomato BLTs or red velvet chicken biscuits.
Family portraits and mementos decorate the walls, and the tables are built of wood from the house or the shuttered laundromat next door. The service is personal. "We train our staff to be as friendly as we can be," Gibson said.
After bringing over a plate of fried pickles for the table, one of the restaurant staff, a retired teacher named Cindy, rushed off to purchase strawberries and blackberries for the lunch's berry salad. "Gadsden County is an agricultural area," Austin said, adding that local farmers will pull up out front and unload rutabagas, squash, white acre peas, collard greens.
Within the next year, they plan to transform the old laundromat into a live music venue, with a bar and tapas menu, Gibson said. "Instead of hiring people to do renovations, that's what I do." Austin and Gibson have the same tattoo, of the Gaelic symbol for marriage.
"I'm grateful for his intellect, his cultural experience from traveling, his ability to take something that most people could not envision and make it into something spectacular," Austin said of his partner. "He has that insight. He has the ability to pull things out of me that I didn't think I had." Gibson said, looking at Austin, "He's a very talented chef. What I can do with things, he can do with food."
He continued: "I think sometimes being kindhearted gets him in trouble. He'll give to his detriment. I have to be the bad cop." "Through the trials and tribulations, we've just held on, even when times were hard," Austin said. "You know that you have something special." One day, they hope that the staff they've trained will run Rutabaga Café. Drew, a former cook at Waffle House, and Chris, who served in the military, are creative and work hard, Gibson said, adding: "They're like our sons."
Between the restaurant and Soirée, the catering business, Austin and Gibson often work seven days a week. They recently bought a large, two-story home on Main Street in Chattahoochee. It has a peaceful garden and fish pond. Gibson laughed. "We dream of walling off the home. I want to be that weird old man walking around with a glass of wine, gardening."