The New Liquid Gold of Skincare
Tallahassee Plastic Surgery Clinic introduces PRP microneedling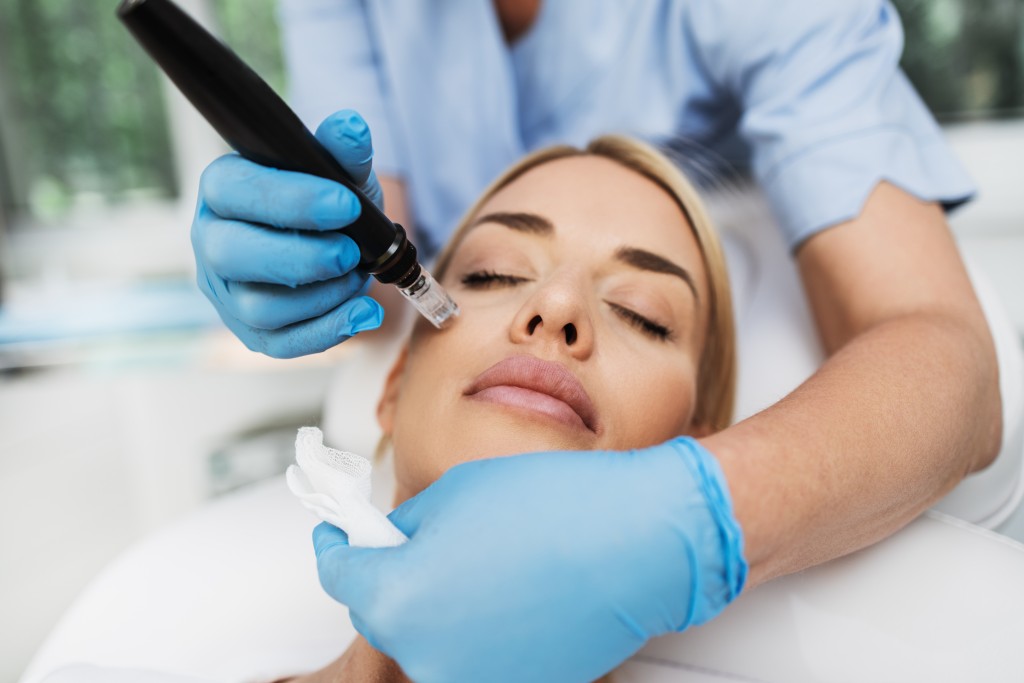 Skin solutions are constantly evolving and improving, and Tallahassee Plastic Surgery Center offers their patients the latest and greatest in techniques. Their newest and most popular addition to skin enhancements is PRP microneedling.
Microneedling, also known as collagen induction therapy, has become increasingly popular for overall skin rejuvenation, revival and rehab. Adding PRP, palette rich plasma, to your microneedling treatment is the most advanced anti-aging procedure that Tallahassee Plastic Surgery Clinic offers.
"I call it liquid gold because it surpasses anything else you can apply to the skin," said Sue Anne Pearce, licensed esthetician with Tallahassee Plastic Surgery Clinic. "It's full of growth proteins that rejuvenate, heal and remodel the skin."
Benefits of PRP microneedling include improving and diminishing fine lines and wrinkles, diminishing acne scars and injury scars, reducing pores, breaking down hyperpigmentation, depleting stretch marks and overall improvement of skin tone and texture.
The estheticians use the Skin Pen by Bellus Medical, the first FDA-approved device for microneedling. The Skin Pen is a pen-like tool with circular microscopic needles that glides over the face, stimulating the production of collagen and elastin.
Specifically, for PRP blood is drawn and then put into a centrifuge to remove red blood cells, white blood cells and plasma. What remains is the patient's own growth factors and proteins, which can either be injected or topically applied to any area of the body that needs treatment.
A similar procedure is followed for hair restoration PRP where the formulation is injected or applied to the scalp to enhance and stimulate hair follicles.
In all PRP microneedling procedures, a topical anesthetic is applied to ensure patients are comfortable throughout. From blood draw to finish, the process takes about two hours.
The results are cumulative, and Pearce says they encourage anywhere from three to six visits depending on the desired result, the patient's elasticity and the condition of the skin. Seasoned skin and deep wrinkles can take up to six visits; wrinkle prevention and scarring can typically take place in three to four visits. The series are spaced apart by four to six weeks.
Patients will notice mild improvements within two weeks and optimal results in four to six months. Downtime is minimal at only two to three days of decreased sun exposure. The procedure is not suitable for those on Accutane within the past three months, experiencing radiation within the last year, pregnant, breast feeding, or with open wounds or skin infections.
Liquid gold is an accurate description as this treatment helps to revive skin, refresh with youthfulness, and increase confidence after scars and stretch marks. The beauty is already there, PRP microneedling just helps you to find it.
Tallahassee Plastic Surgery Clinic | 2452 Mahan Dr. #101, Tallahassee, FL, 32308 | (850) 877-2126 | tlhplasticsurgery.com