The Front Porch is Still A Southern Staple
A feature that instantly adds classic charm to a home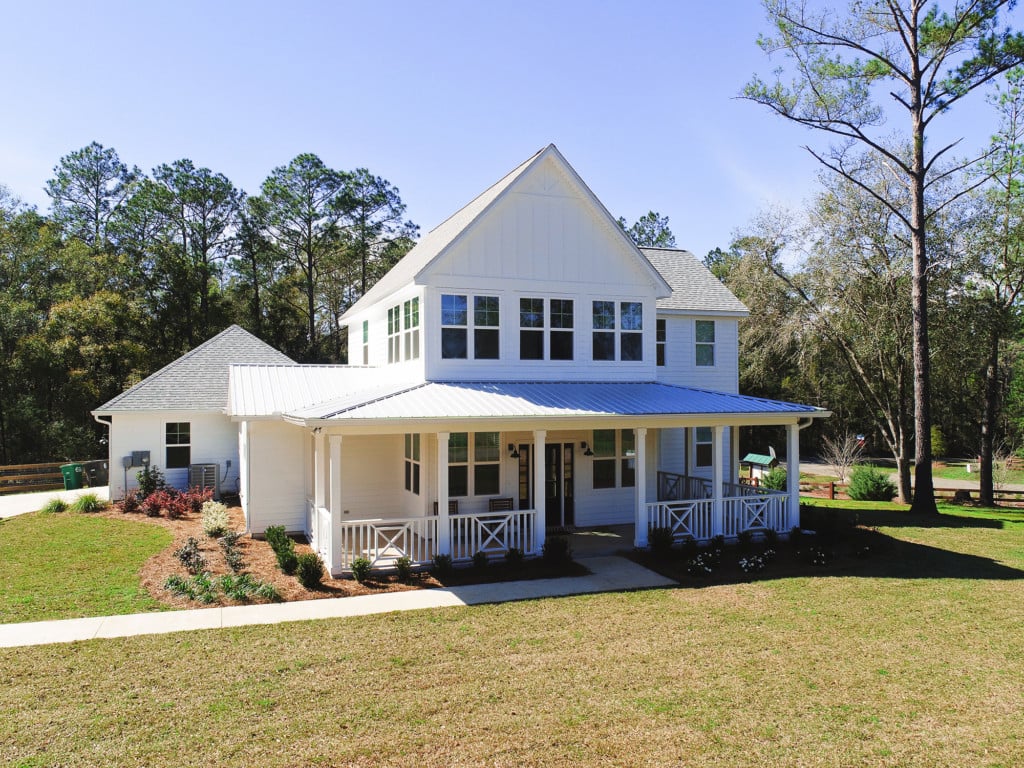 The front porch, a staple in Southern-style homes, is making a comeback in home design.
Brandon Jett, owner of Jett Builders and president of the Tallahassee Builders Association, said he receives requests for both front and rear porches on new custom homes.
"I also understand when I'm building a new custom home that front porches are very important to people," Jett said. "They want them to look nice and be functional."
The front porch is iconic in American culture, particularly in the South, where families used it as an extension of the home. Family members of all ages could sit or play nearby and stay engaged with life inside and out.
Most people recall the classic, front-facing porches that wrap around one or more corners of the house and feature white railings and wide steps leading to the entry.
"With the farmhouse and Southern-style homes, the porch was actually what you initially felt about the house," Tallahassee builder Marvin McPhate said. "There's a porch. It's welcoming me. This house says 'Hi, come on and have a seat.' "
McPhate, owner and operator of Vanguard North, Inc., a custom home builder and remodeling company, said he doesn't think porches are coming back.
"I don't think they really ever left," McPhate said. "House styles come and go … I don't think I've ever built a house where people wouldn't love to have a porch on it."
Front porches have resurfaced in new house designs, including in Tallahassee. Consider Pine Dove Farm, which calls itself a planned agricultural community. All model homes in the emerging development include a front porch.
Owners of existing homes who want to add a front porch must consider their home's design — and the costs, which can be prohibitive.
"The first thing we have to try and do is make the porch blend in with what is already there," said Jett, of Jett Builders. "So it is very important that when we get done with the porch that it actually looks like it was born there. You want it to look like it's part of the original home."
McPhate said it starts with roof style.
"If you have the proper roof style, then you can do something with the porch so it looks like it was intended to be there," he said. "It really comes down what roof style you have to play with and how much room you've got in your budget."
Laurie Einstein Koszuta contributed to this report.