Ruth Hobbs Has That Certain Look
Where style is concerned, this model, actor and educator dresses to impress.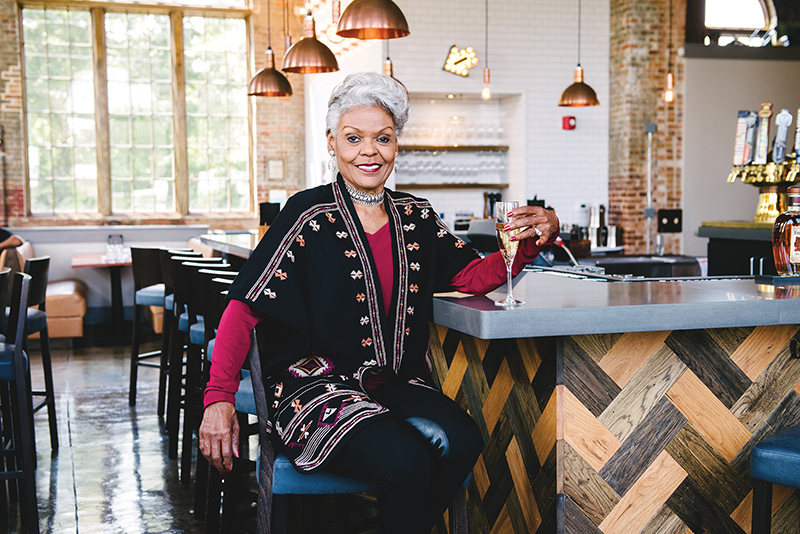 "Selma was a favorite of mine," Hobbs said. "You can actually see me in one scene, right there in front of Oprah Winfrey." Other castings include two of the three Hunger Games movies, the Insurgent series, The Quad and Greenleaf. Hobbs has also done some print modeling for Macy's, Scholastic and resorts in Georgia and South Carolina.
Wilbert and Ruth Hobbs travel to Tallahassee often, about eight times a year. They made a few trips this summer to see their grandson play trombone at the FAMU Marching 100 Summer Band Camp. And made one to join in the 50th high school reunion for Wilbert's class at Old Lincoln High.
People often comment on Hobbs' look. "Recently I was in the background on set when Kenny G made an appearance. He kept smiling at me and waving!  I smiled back, but then later on, the pianist told me that Kenny thought I was Dionne Warwick," she laughed.
Hobbs first developed her sense of style by watching her mother. "My mother was a teacher back in the day when teachers really dressed for work, in hose, dresses, nice heels. She went to work looking immaculate. I emulated her — I always wanted that certain look when I left the house." Another style icon, sorority sister Freddie Groomes-McLendon, is conscientious about her look, Hobbs said. "She's influential to me in a lot of aspects of my life, but first and foremost in style. She's the total ladylike package."
Hobbs' go-to item of clothing is the little black dress, most recently a "cold shoulder" version, because the LBL is easy to layer and accessorize. "I love the off-the-shoulder look," she said. "Also the flowing look in tops and dresses." She noted that her daughter Veronnica keeps her "fresh" by letting her know if her outfits are on point.
Putting together her look is work, but it's also Hobbs' favorite recreational activity. She finds the components of her distinctive style "everywhere," from online retailers to big box stores like Marshalls, Stein Mart, and T.J. Maxx, as well as Macy's and Nordstrom.
For Hobbs, style is a way of life. "When I trained young teachers, I told them that first impressions were important. Ninety percent of that is based on what you have on. So dress appropriately at all times," she said. "Even when I go to the gym, I put together my outfit, everything matching."