Simulating Space Travel
Challenger Learning Center pioneers virtual curriculum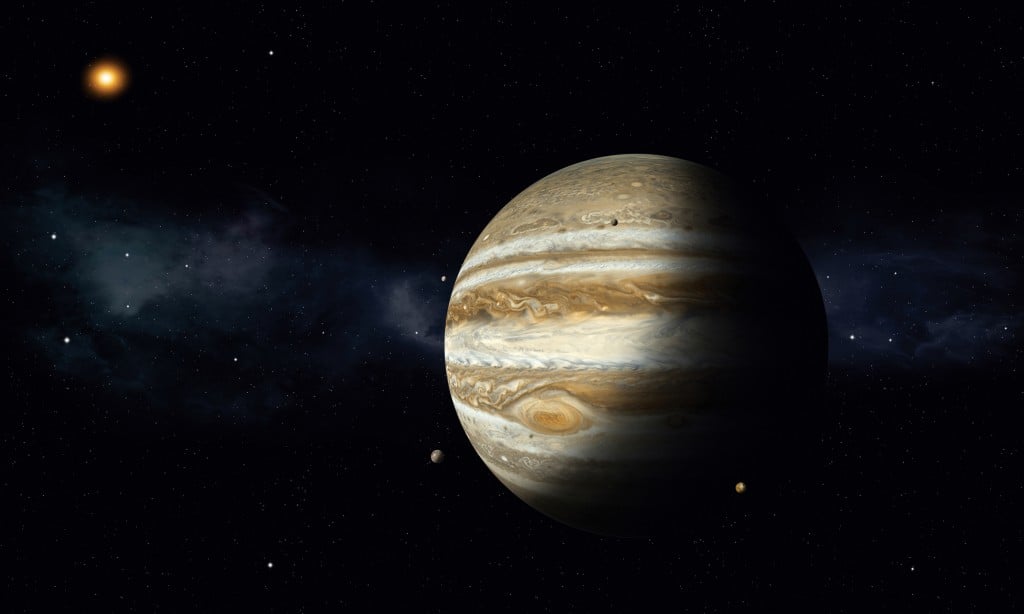 Spring break was approaching, and excitement was building among the staff at the Challenger Learning Center of Tallahassee (CLC). No, they were not getting ready for a week at the beach. Rather, educators at Tallahassee's premier K-12 STEM education facility were making final tweaks to a meticulously planned spring break camp curriculum.
"We love spring break," said CLC education director Susan Borland. "We normally see kids one day, but then you get to see the same kids day after day — ah, it's good for the soul."
Michelle Personette, the executive director of the CLC, echoed Borland's remark, interrupting a technical discussion to describe the joy, in a normal year, of hearing the CLC building overtaken by enthusiastic students making discoveries and experiencing "aha" moments.
Of course, recent months have not been normal. On March 12, the pandemic led the CLC to scrub its much-anticipated spring break camp mission.
"We thought, OK, we'll be back in 14 days," Personette recalled. "Looking back, you think, that was silly of us. But we knew what we knew."
The CLC, a facility usually devoted to hands-on instruction, made dramatic adjustments. Staff converted in-classroom experiments to virtual. And, there was the pressing matter of space simulations.
CLCs across the country conduct space simulations as a way of introducing students to the fantastic world of space exploration. Students work in teams to accomplish cosmic objectives while sharing a model NASA mission control center and model space vessel interior.
Implements and steel control panels with NASA logos look and feel real, and students buy in.
"They believe that they are doing a job and a task for NASA," said Personette. "Even middle schoolers get immersed in the story." Borland and Personette see space simulations as the core of the CLC's educational programming.
Those control panels, however, haven't been touched since March. Around June 1, a team made up of Borland, flight director William Figueroa, Layne Mikesell and Christina Hagenbeck made an ambitious decision. They would develop a virtual space simulation.
To do so, they wrote a premise and storyline from scratch, provided for 12  different two-person teams, each with its own set of tasks, and manipulated the required technologies to enact their vision. The job took about six weeks, Borland said.
The finished product is the Europa Encounter, an endeavor in which 24 Mission Control personnel assist a Mission Commander (discreetly a CLC staff member) in traveling by probe to Jupiter's ice moon, Europa. The year is 2042.
The teams handle diverse tasks. The Navigation team, for example, must calculate the exact escape velocity to exit Europa's field of gravity, while the Hazard team orients solar panels at the optimal energy-producing angles to the sun. The magic happens when the Nav and Haz teams interact to accomplish the mission.
"The hardest thing is trying to make sure that the pieces fit together," said Borland. "You don't want students to feel like they're in a vacuum."
Students can get questions answered at a "NASA Help Desk." Teachers track student progress on a Google Forms platform. The curriculum includes optional pre- and post-mission lesson plans.
But the feature that truly elevates the Europa Encounter is its ability to simultaneously incorporate classroom and remote students equipped with devices. This is likely why the Europa Encounter has created such a buzz in the national Challenger Learning Center community. As of today, 20 CLCs from Bangor, Maine, to Kenai, Alaska, have incorporated it into their curriculum.
The Tallahassee CLC is offering Europa Encounter to other CLCs at no cost. Financial viability is a concern for all CLCs. Each operates independently, but the CLCs are united by a shared mission.
"If we can help one Challenger Center keep its doors open because we helped create a revenue stream, and we can keep the mission of those (Challenger) astronauts and their families alive, that is the root of my soul," Borland said.
The success of the Europa Encounter is a manifestation of the Tallahassee CLC's tireless and innovative spirit.
"It's not if you're going to do it, it's how you're going to do it," Borland said. "To borrow a NASA phrase, failure is not an option."