Return on Investment: Producing Our Future Physicians
Steering medical students towards primary passions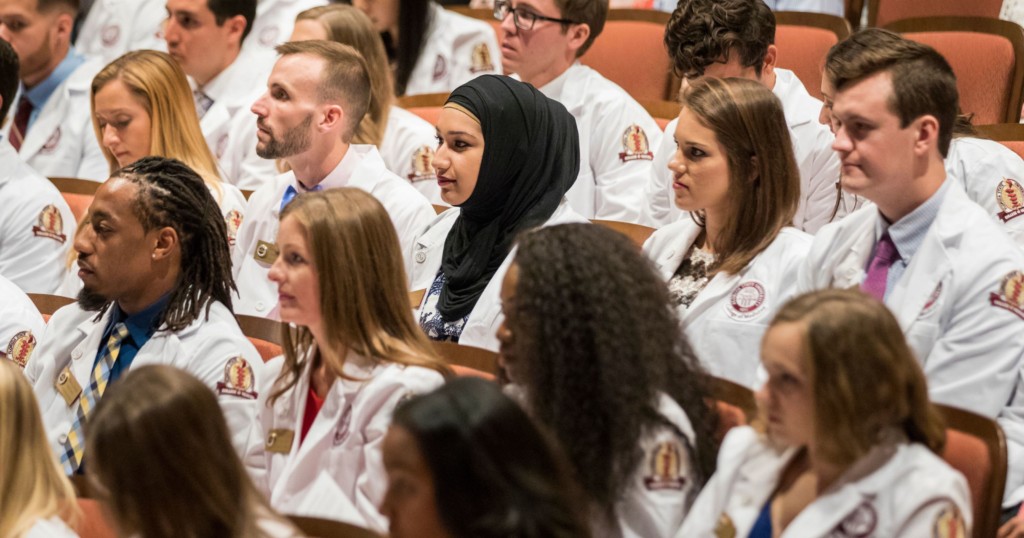 If you've ever experienced the difficulty of finding a primary-care physician who welcomes new patients, you understand why the FSU College of Medicine was created.
Few people are aware that the medical students most likely to choose primary-care careers often lack the family financial resources needed to get through medical school with reasonable levels of educational debt. e average debt
for graduating FSU students is $150,000 – and high debt levels can steer students toward higher-paying specialties and away from primary care.
"We produce graduates who choose many specialties, everything from family medicine to neurosurgery," said Dr. Sandeep Rahangdale, dean of the College of Medicine's Tallahassee
Regional Campus, located on Capital Oaks Drive on the northeast side of town.
"However, it's not as easy to produce the primary-care doctors as you would expect. Many factors steer students toward other specialties.
"The mission of this medical school is to do everything we can to be responsive to community needs. at includes producing more doctors in primary care: family medicine, internal medicine, pediatrics and obstetrics-gynecology.
To do that, we strive to provide scholarship support for those who need it most and who are most likely to choose those specialties."
The results, so far, are encouraging.
More than 100 FSU College of Medicine alumni are now practicing in the Florida Panhandle, and just over half are in primary- care specialties – significantly above the national average. More than 40 of those alumni are now practicing in Tallahassee.
"A great deal of credit goes to the Tallahassee physicians who teach our students," Rahangdale said.
"But before that, we're very focused on admitting students who believe in our mission and are drawn to the service calling of medicine. We bring in large numbers of students from the Panhandle, and about a third of our students come from backgrounds considered by the Association of American Medical Colleges to be underrepresented in medicine.
" These students often have a personal understanding of what it means to lack access to health care, and they are just as often called to work in areas with the greatest needs."