Randy Brienen: Atmospheres exhibition opens at Gadsden Arts
The exhibition is on view now through December 19, open to the public by reservation at www.gadsdenarts.org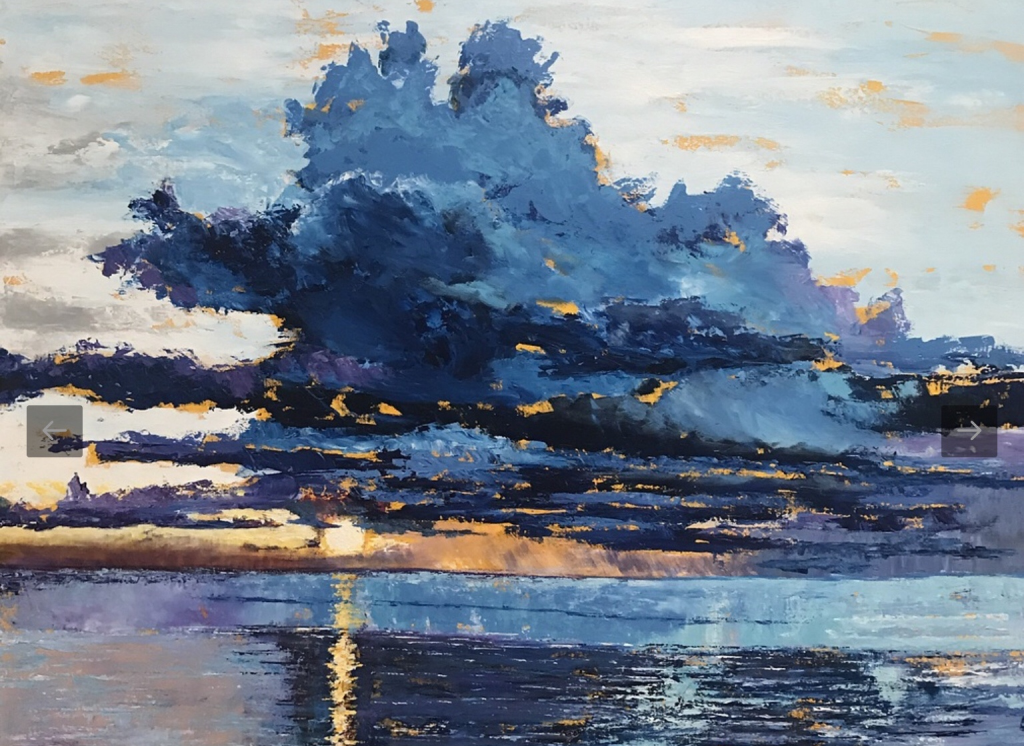 Atmospheres, an exhibition of new paintings by Randy Brienen, captures, in the artist's words, "impressions of the ever-changing sky around us as it relates to color, form, and in some cases, reflective interaction with various land and water vistas." The exhibition is on view now through December 19, open to the public by reservation at www.gadsdenarts.org.
Brienen is a mainly self-taught painter who takes inspiration for his acrylic and oil paintings from the idyllic landscapes surrounding his home in North Florida, and his work is frequently exhibited throughout our region. Visitors will have opportunities to talk with Mr. Brienen about his work online and at the museum. 
On Thursday November 19, at 1pm, you can join an Art Talk Live! Zoom presentation with Randy Brienen. The artist will talk about his current exhibition and series, Atmospheres, offer a virtual tour of his studio, and answer questions moderated by Gadsden Arts staff. Information and registration are found at www.gadsdenarts.org.
On Saturday, November 21, 2020, during the 1pm and 3pm exhibition visitor time slots, Mr. Brienen will be on hand to meet and talk with patrons in person. Reservations are limited to 20 people per time slot, face coverings required, and can be made at www.gadsdenarts.org or by calling 850-627-5021.
Atmospheres exhibition coincides with the major exhibition, Hofmann to Warhol, Elizabeth McFalls: Moments In-Between, the Gadsden Arts Artists Guild, and Permanent Collection exhibitions. Exhibition tours for groups of up to 10 people are available by calling 850.627.5024, and free Art @ Home Kits for families are available for pickup at the museum. Online exhibition video tours, art talks, and family activities are also available free of charge at www.gadsdenarts.org.
Patrons may visit the Fletcher Museum Shop without reservations or an admission charge. Exhibition admission is free for museum members, children ages 17 and under, SNAP EBT cardholders, and for all visitors on first Saturdays. Regular admission for nonmember adults is $10 during the Hofmann to Warhol exhibition. Information www.gadsdenarts.org.