November/December 2013 Agenda
Moving and Shaking in the Business World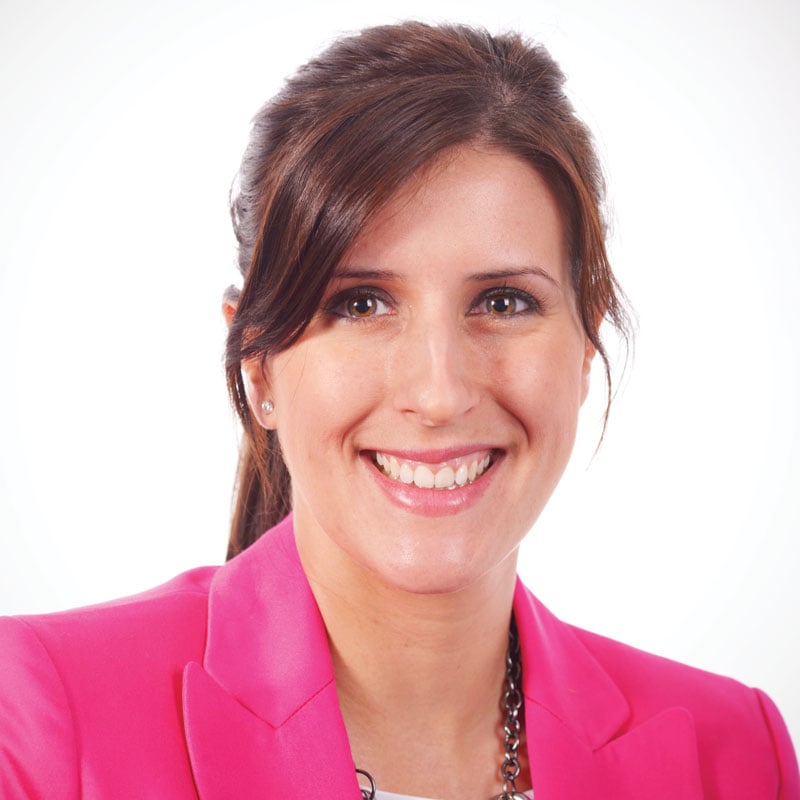 Awards and Recognition
▪ Gov. Rick Scott recently announced members of the ninth class of the Gubernatorial Fellows Program. Students participating in the program gain firsthand experience in state government. Eight of the 10 students selected for the class are students at Florida State University. Third-year law student David Mica Jr. will work in the Executive Office of the Governor, and graduate student Courtney Coppola will work in the Department of Business and Professional Regulation. Graduate student Carlos Paez will work in the Department of Elder Affairs, while graduate student Matletha Fuller is assigned to the Department of Health. Courtney McCowen, a third-year law student, will be in the Department of Juvenile Justice. Shavecca M. Snead, a doctoral candidate in higher education, will be working in the Department of Children and Families. Third-year law student Margaret Spicer will be assigned to the Department of Economic Opportunity. Graduate student Terrence S. Williams has been assigned to work in the Florida Fish and Wildlife Conservation Commission.
▪ Tallahassee City Attorney Emeritus Jim English was honored recently with the Claude L. Mullis Lifetime Distinguished Service Award by the Florida Municipal Attorneys Association. This award is presented to an attorney whose achievements and dedication to the field of municipal law are extraordinary and recognizes a lifetime of distinguished service in this field. English served as assistant city attorney for the City of Tallahassee from 1975 to 1983, when he became the city's first full-time city attorney. He continued to serve as the city attorney until his retirement in December 2012.
▪ Leon County Tax Collector Doris Maloy recently received the Excellence in Financial Operations Award, one of the highest achievements the Florida Tax Collector's Association can bestow a local tax collector. To be considered for the award, Maloy's office was required to demonstrate proficiency in innovation and automation; a perfect annual audit report; customer focus and budgeting.
▪ Dan Parisi, director of new business development at Rowland Publishing, was presented with three awards during the company's annual sales meeting. He was named the companywide Top Producer for advertising sales as well as Top Producer for Tallahassee Magazine and 850 — The Business Magazine of Northwest Florida.
▪ Tallahassee's Laura Findley is one of 20 young women from across the country to be awarded an ANNpower Project grant. Sponsored by the parent company of Ann Taylor and LOFT, the partnership is dedicated to investing in the next generation of female leaders. Findley is planning to organize a major local event to raise awareness of the issue of human trafficking.
▪ Florida Mass Care Coordinator Michael Whitehead of Tallahassee received the Craig Irwin Memorial Award recently at the FEMA Region IV annual Individual Assistance Conference in Atlanta. The Craig Irwin Memorial Award recognizes excellence in service and support with the individual assistance network.
▪ John Frazier, visual communications expert at FASTSIGNS of Tallahassee, was recognized with the Bronze Sales Award at the 2013 FASTSIGNS Outside Sales Summit recently held in Dallas. The Bronze Sales Award is presented to consultants who achieved sales totals between $200,000 and $399,000 from July 1, 2012 to June 30, 2013.
Transitions
▪ Andrew D. Manko of The Mills Firm was nominated and approved by the Young Lawyers Division Board of Governors at their May 2013 meeting to fill the remainder of a two-year term previously held by another Tallahassee lawyer, Christine Davis Graves. He currently serves as president of the Tallahassee Bar Association Young Lawyers Section.
▪ The Melting Pot of Tallahassee, a fondue restaurant, celebrated a grand re-opening in September. The restaurant hosted a ribbon-cutting ceremony and special food and drink offers, and donated 10 percent of total sales to Tallahassee's City Walk Urban Mission charity. Brothers Robert and Ryan Johnston own and operate the location.
▪ Kyle Touchstone has been named the new executive vice president of the Economic Development Council of Tallahassee/Leon County. Ben Pingree will be the new vice president of business retention/expansion and public policy. Pingree most recently served as the CEO of a multi-million-dollar organization with more than 55,000 members and also served as a local county administrator. Touchstone comes to the EDC from the Knoxville, Tenn., Chamber of Commerce where he served as the economic development project manager.
▪ Ron Sachs has announced that Sachs Media Group has opened a new office in Washington, D.C. Mark Pankowski, a nationally recognized communications professional and crisis manager, will lead the office. In his new role, Pankowski will be lead executive representing the National League of Cities, among other clients and projects.
▪ Ivette Faulkner has been promoted to group director, public relations at The Zimmerman Agency, Florida's largest PR firm. Faulkner leads a 50-plus-person public relations department with a portfolio of brand clients including Firehouse Subs, Wonder Bread, Party City, Pilot Pens and Cooper Tires. Most recently, she conducted media events at New York Fashion Week and NASCAR.
▪ Charles Belvin Productions and Chucha Barber Productions have combined resources to form Impact Visual Media. The group offers television and radio, video content development, commercial productions and kinetic typography (animated text).
▪ First Florida Credit Union was recently recognized as one of the best companies to work for in Florida. It's the only credit union in the mid-sized business category to earn such an honor. First Florida employees anonymously responded to a survey to rate the organization on a five-point scale. According to survey results, First Florida Credit Union received an overall positive rating of 94 percent. The category of work environment received the highest score, with 97 percent of the participants responding positively.
▪ DeVoe Moore and software engineer Freddie Figgers have teamed up to offer Tallahassee a new wireless broadband Internet connection good for the on-the-go types who use PCs, Macs, iPads, smartphones and anything else that is Wi-Fi capable. The new company is called D&F Communications.
▪ Mark Delegal and Josh Aubuchon have joined Holland & Knight on the firm's Florida Governmental Advocacy Team in Tallahassee. Delegal has joined as a partner and Aubuchon as an associate. Both attorneys were previously with Pennington P.A.
▪ Sylvia Knight Norton is the new executive director of the American Association of School Librarians, a division of the American Library Association. Norton comes to AASL/ALA from the College of Communication and Information, School of Library and Information Studies, Florida State University, where she served as school library media internship coordinator and instructor. During this period, she also served as state E-Rate coordinator for the Florida Department of Management Services.
▪ Maverick PAC has announced that Jeb Bush Jr. will co-chair Maverick PAC Florida, part of a national organization engaging young professional Republicans in the political process. More than 20 attorneys, community and business leaders were also named to the statewide MavPAC Florida organization, including Leon County Regional Chairs Brandi Brown of the Foundation for Excellence in Education, Jose Gonzalez of Anheuser-Busch Companies, Toby Philpot with Health Management Associates and Michael Sevi in the Office of the Governor.
▪ Florida State grad Abby Ouimet was recently selected as the new executive director for the Leon County Humane Society. Ouimet has more than a decade of experience with fundraising, nonprofits and marketing and previously served in executive positions at the Leukemia & Lymphoma Society, Kitsap Humane Society and the American Cancer Society.
▪ Batteries Plus Bulbs franchise owner Jim Clarke recently celebrated the one-year anniversary of the company's Thomasville Road location with a ribbon-cutting ceremony attended by the Tallahassee Chamber of Commerce and other community members. Batteries Plus Bulbs is the nation's largest and fastest-growing battery and light bulb franchise. His shop is the first Batteries Plus Bulbs in the area.
▪ Moore Communications Group, a Top 75 communications firm nationally, recently announced the promotions of three staff members and the addition of one new member to its account servicing team. Whitney Pickett has come aboard as communications coordinator and executive assistant. Pickett previously worked for Clear Channel Media + Entertainment as sales assistant. Jamie Fortune, a seven-year employee, has been promoted to managing director. Fortune has worked on behalf of brands like Eli Lilly and Company, GlaxoSmithKline and BioFlorida. Katie Spillman has been promoted to senior account executive. Spillman, who's been with the company since 2009, has demonstrated a knack for developing strategic, creative ideas on behalf of clients like Ford Motor Company and Theatre Tallahassee. Patrick Sheffield has also been promoted to senior account executive. Sheffield began with MCG as an intern and quickly moved up through the ranks. He works with clients such as Buckeye, Northwest Florida Beaches International Airport and Anheuser Busch.