Nick's Restaurant
A Family Affair from the Start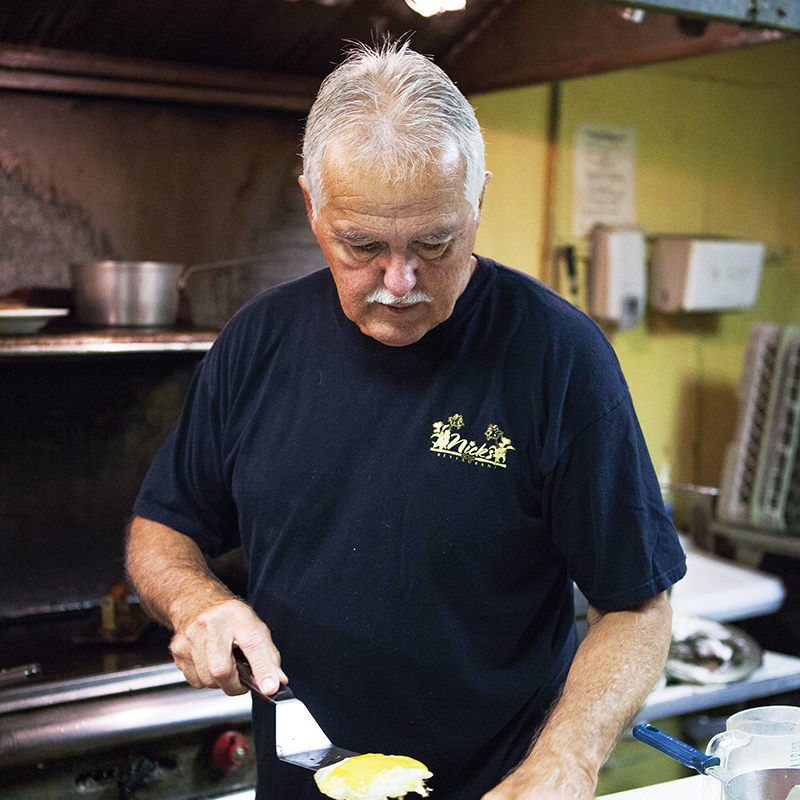 Jimmy Mitchell's family has a long history in the restaurant business.
"My parents came over from Greece in 1947 — Nick and Irene Michel," Mitchell said. "I was conceived in Athens and born three months after they got here. My Uncle Nick had a restaurant over on Jefferson Street, and my dad worked for him, and my Uncle George owned a restaurant that's now Angelo's." (Angelo, incidentally, is Mitchell's first cousin.)
After a few years, serendipity struck.
"My dad met Judge John Rudd and actually he helped him put up the money to buy Uncle Nick's restaurant. Judge Rudd liked my dad, and within a month or two at the new restaurant, Daddy made enough money to buy him out."
That was in 1955. Nick's Restaurant on Tallahassee's South Monroe Street quickly became a household project.
"Of course, all the kids, all five of us, we all worked there," Mitchell fondly recalls. "I remember washing dishes, and I had to turn over a Coke crate to reach the sink. In 1967, I started working full time for him, and in 1978 I bought him out."
A mix of traditional dishes and daily changing lunch specials has been a big part of the success of Nick's Restaurant — and Mitchell.
"We still have some of the same dishes that we had back then," Mitchell elaborated. "When people got more health-conscious, we tried to add more healthy meals. We always had the vegetables, which people need to be eating anyway, but they don't.
"I still make my mother's spaghetti recipe. And we always make sure that we sell what we like, what we think's the best, not what's the cheapest. We don't try to cut corners, and we don't try to get too fancy."