New Children's Shop Opens in Downtown Thomasville, Georgia
Mother-Daughter Duo Turn Online Shopping Habit into Their Dream Business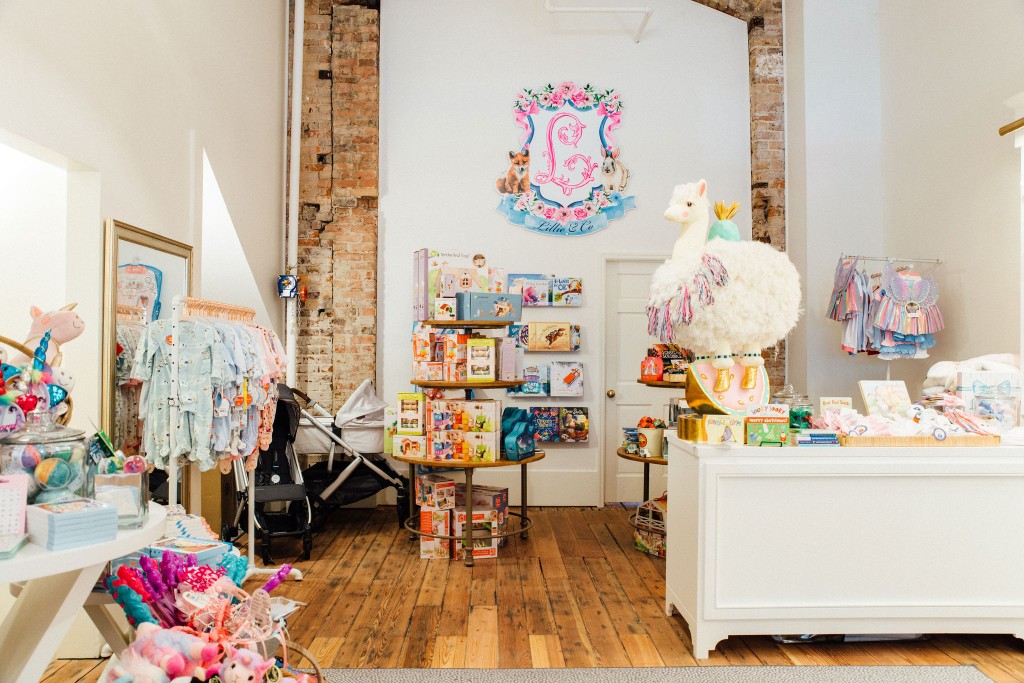 What started as an online shopping problem and a dream has now turned into a darling children's store in the heart of historic downtown Thomasville, Georgia. Jill Carraway and her daughter, Evan Kryder, opened the doors to Lillie & Co at 103 North Broad Street in October and welcome all shoppers, from the young to the not-so-young.
Carraway and Kryder are no strangers to retail; they co-own Caroline Hill, a wholesale company specializing in jewelry, handbags and clothing that just celebrated its 10th birthday. Caroline Hill also has a storefront in downtown Thomasville that is right around the corner from the Carraway team's latest venture, named after Evan's three-year-old daughter, Lillie. A shift in shopping habits happened after the arrival of baby Lillie, and during the idle hours of the pandemic, "what if" ideas began bouncing between mother and daughter.
"I noticed that my doorstep was filling up with packages from afar," Carraway shares. "Not only can I not resist the sweetness in children's clothes, but I realized that I wanted to put my spending dollars back in our community. We love this town. We raised Evan in Thomasville and now I'm experiencing the next generation with my granddaughter Lillie."
Kryder echoes her mother by saying, "We are excited to officially open the doors. We have worked with a lot of local hands to bring this vision to life, and we cannot wait to share our selections with South Georgia and beyond."
Lillie & Co hopes to bring happiness to the shopping experience and carries clothes, toys, and accessories for newborns up to 6T. Come experience the new store at 103 North Broad Street in Thomasville, Tuesday through Saturday, 10 a.m. to 5 p.m., or shop at home at lillieandco.com. Stay up to date on all new arrivals by following @lillieandcokids on Instagram and Facebook.