Maintaining Etiquette in the Face of Dietary Restrictions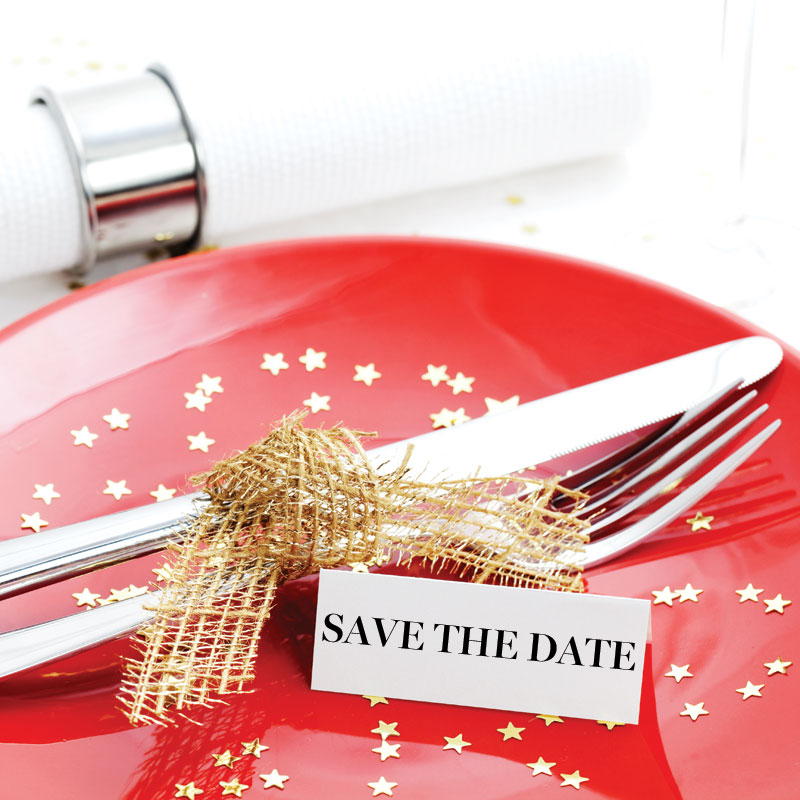 Dinner parties can be the perfect way to bring a group of people together, whether they're family, coworkers or new friends. But these formal affairs can bring with them some tricky dilemmas, including how to decide on a delicious menu everyone at the dinner can enjoy. While the landscape of dietary restrictions and preferences continues to change, the fundamentals of being a good host (and a good guest) are timeless.
To Karema Tyms-Harris, former Florida chief of protocol, setting up a successful dinner party involves far more than sending out invitations and picking out the right tablecloth. "The art of entertaining means doing your research, knowing your audience, being considerate and taking the steps needed to ensure a pleasant dining experience for your guests," she said.
When hosting dinner parties, getting to know your audience means getting to know what they enjoy eating and, more importantly, what they cannot eat. When the guests are close friends and family, this is usually pretty easy; chances are you already know if your grandfather is a vegetarian or your sister is lactose intolerant. But when entertaining coworkers, acquaintances or even strangers, finding out what to serve might seem daunting. Tyms-Harris pointed out that "research" here can mean something as simple as a save-the-date.
"It's the communication — that's key," she stressed.
Contact guests prior to formal invitations; ask them if the date you are considering would work for them and inquire about any dietary needs they have. This kind of up-front consideration can save stress, money and embarrassing moments in the long run. Restrictions to inquire about include any allergies, intolerances (such as lactose or gluten), religious restrictions and diets.
"Relationships matter not; it is the level of hosting you're talking about," said Tyms-Harris. Regardless of your relationship to them, guests are guests. As a host, it is up to you to show them a good time in a comfortable environment, which means some forethought might be necessary. In planning a menu, hosts should strive to be as inclusive as possible. No one should be relegated to eating just a side dish. Minor modifications to a menu can usually achieve this ideal menu, depending on the restrictions and preferences at hand.
Guests must be sure to bring up any dietary restrictions ahead of time, says Tyms-Harris. Expecting accommodation with no prior notice, or at the last minute, is unreasonable. But guests who are forthcoming about food needs and preferences should be met with accommodation, unless their requests are beyond the scope of possibility (more on that later).
Should a host not ask about dietary restrictions, Tyms-Harris said that the onus is on the guest to broach the subject. "If your host doesn't ask … Your response is to pick up the phone," she said. However awkward it might feel to make the call, it will feel more awkward to show up at a dinner party and have nothing to eat.
In the long run, however, the responsibility falls mostly on the host to do research and make sure everyone will be well fed.
"Meal planning is critical and should be based on good information," Tyms-Harris advised. Provided you've done your research, accommodating guests' needs usually just involves some careful thought and creativity. For instance, adding a grain and upping the vegetable portions can turn a steak dinner into a full meal accompanied by a steak (a much more inviting prospect to vegetarians). Switching your carb du jour from bread to potatoes will please your gluten-intolerant friends.
Tyms-Harris advised that whatever menu you settle on, make sure to let your guests know in advance. This gives them the chance to ask any questions needed. If a guest's request is simply too much, Tyms-Harris conceded that sometimes a host must simply be politely firm.
"Every now and again you're going to encounter someone whose demands are greater than you planned to fulfill," she said. In those cases, it is best to simply tell them what the menu will be and possibly why you cannot accommodate them. This gives guests the opportunity to politely decline the invitation, if that is more comfortable for them.
Ways to be Gluten Free
Many cringe when they hear the words "gluten free." Images of stodgy cake and unaccompanied meat and veggie dishes might come to mind. But gluten-free meals can be just as sumptuous as any other meal and should not intimidate anyone. Below is a menu for a completely gluten-free meal, from appetizer to dessert. Give it a try next time you entertain!
Appetizer
Zucchini with Quinoa Stuffing
This entrée is both savory and sophisticated, with a satisfying crunch. Quinoa is a gluten-free grain that is also very high in protein. Cannellini beans, cherry tomatoes and almonds add interest and flavor to the dish.
For the full recipe, visit realsimple.com.
Salad
Strawberry, Cucumber and Basil Salad
With a savory green vegetable appetizer, we decided to move to a unique, fruitier salad. Strawberries and cucumbers keep the salad sweet, while the acidity from balsamic vinegar and lemon juice keep the dish fresh. Basil, salt and pepper add a nice, seasoned polish.
For the full recipe, visit myrecipes.com.
Entrée
Roast Leg of Lamb with Rosemary
There's nothing bland about a good leg of lamb. This rustic dish ties in well with the salad, using lemon zest, salt and pepper for seasoning, but adds rosemary and Dijon mustard for a bolder, more savory flavor.
For the full recipe, visit allrecipes.com.
Sides
Brûléed Mashed Sweet Potatoes
Who can resist a good mashed potato? Using sweet potatoes adds an interesting twist, turning your lamb dinner into a fresh take on "steak and potatoes." The sweet potatoes, seasoned the traditional way with cinnamon and nutmeg, become luscious and mouth-watering when placed in the broiler. Just wait until you see that caramelized top!
For the full recipe, visit myrecipes.com.
Braised Kale with Bacon and Cider
To add some green to the plate, try out a wilted kale recipe. Apples and apple cider vinegar freshen the kale, while onion and bacon slices add depth and savory flavors to tie the dish in perfectly with the lamb.
For the full recipe, visit myrecipes.com.
Dessert
Black Forest Pavlova with Espresso Cream
Dessert is often considered the most intimidating component of a gluten-free meal. Fruit dishes are gluten free, but limiting and not always satisfying after a big, savory meal. Baked goods with substitutes and odd flours can get expensive and off-putting to try. This dessert, originally from New Zealand, is basically a sandwich made from two meringues with cream in the middle. It's simultaneously rich and light; and creamy and crunchy. The best part? All of the ingredients can be easily found in your local grocery store.
For the full recipe, visit tanyazouev.com.
Dietary Restriction Checklist
Make sure you "DAIR" to ask guests about:
Diets
Allergies
Intolerances
Religious restrictions
International Protocol
When hosting international guests, make sure to research customary:
Meal times
Portion sizes

(especially dependent on meal being served)

Foods typically served

(and, more importantly, not served)

Where meals are normally eaten
Etiquette and table manners