Leon High Graduate Fights Coronavirus: 'I'm Not Out of the Woods'
Christina Ray Stanton shares her experience from illness that brings extreme pain 'as it's trying to kill you'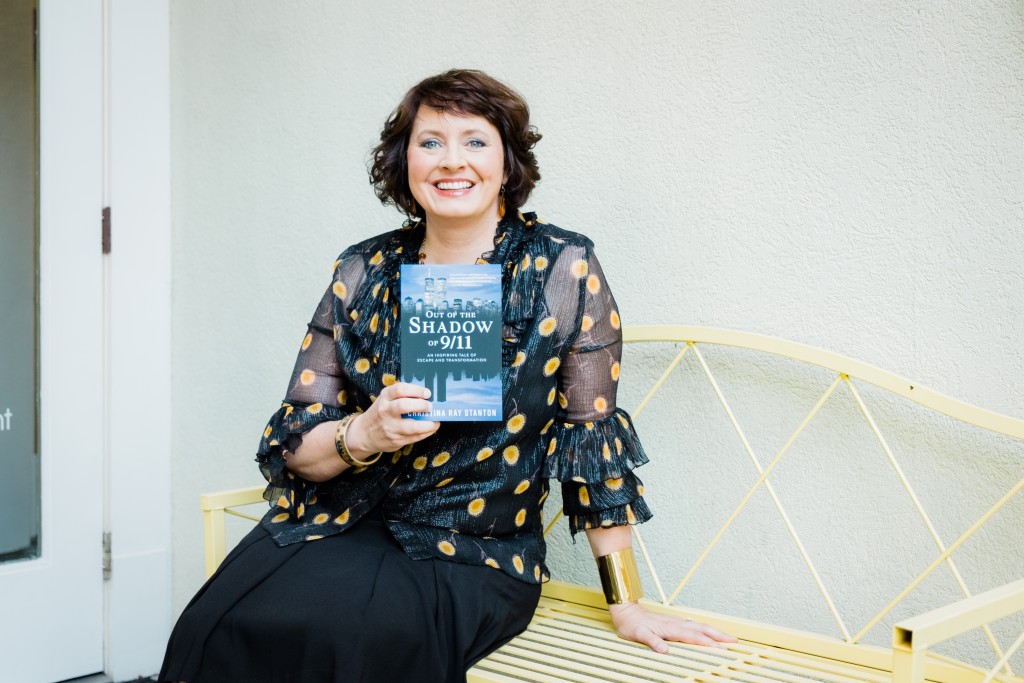 Christina Ray Stanton said she was feeling better but that she was in no condition to talk. She also said she couldn't possibly predict whether she'll be OK.
She tested positive for coronavirus on Sunday while hospitalized in Tampa, she said.
"I'm feeling ok today, which is a very good thing," Stanton wrote in an email to Tallahassee Magazine on Friday morning, a day after her release from the hospital. "No, I have not reached a level of safety. The doctor made it clear I'm not out of the woods and this has the real potential of killing me."
Stanton, 50, a Leon High graduate and author who lives in New York City, details her COVID-19 experience at CaringBridge.org, a blogging site for patients and family caregivers to share their illness-fighting journeys.
She shares her decision, with husband Brian, to leave "the virus epicenter" of New York and visit two nieces in Central Florida. Her nieces and brother-in-law also fell ill, she said, turning an expected sunny trip into a group quarantine of three adults and two children.
"Can you imagine the trauma, how scary all this has been for them?" Stanton said to Tallahassee Magazine of her nieces.
In her blog, she also shares a timeline that highlights her first symptoms, two hospital stays and a horrifying night — only days ago — that she didn't think she would survive.
"Last night I can truly say I thought might be my last night on earth," Stanton wrote in her blog on Tuesday.
Through her illness, Stanton has shared social media updates that trumpet her faith; express concern about her health; request prayers for her and her husband; yearn for visits to Maclay Gardens and Alligator Point; and express gratitude for well wishers, for the help of friends and for her husband's comparatively better health.
She also extended prayer to the people of Madagascar and South Africa — beloved places in her missionary work.
"Someone who doesn't take the pandemic seriously — I don't even know what that looks like," Stanton wrote in her email Friday to Tallahassee Magazine. "This is a plague where the microbes are trying very hard to kill you. And it HURTS as it's trying to kill you. You are in extreme discomfort. It's a BAD way to go. That's why I'm so worried about countries like South Africa and Madagascar that I visit. I've spent a few nights in a cushy hospital bed, and I have all the water, drinks, food, etc., and I'm STILL in agony. Those people who don't have any of that in those poor countries will die a very bad death."
In her blog, Stanton wrote that she went to bed a week ago Wednesday "feeling like I was catching something. It was a very strange feeling, and it was a long night without much sleep. I guess you'd describe it as like a flu settling in?"
By Sunday morning, she wrote, "I couldn't stand at all or I'd feel faint," prompting her hospital visit and testing. The hospital wouldn't test her husband because his symptoms didn't appear severe enough, she said.
On Tuesday, Stanton wrote that she'd been let out of the hospital "waaayyyyy too early." She told of three cold baths, two violent vomiting episodes and several bad cases of diarrhea.
"It's that general malaise of how you feel right before throwing up but lasting hours," she wrote.
She wrote that she returned the hospital on Wednesday and, to her protest, got discharged again on Thursday.
Quoting the doctor, she wrote: "There's really nothing more we can do for you here. Go home and do the best you can and I really hope you make it."
In an earlier post, Stanton wrote: "It's very clear healthcare expects people dealing with the virus to deal with it AT HOME and ONLY come to the hospital when they are under extreme duress. Caring for someone with the virus during the trajectory of the virus is NOT the goal of hospitals."
As New York City residents, Stanton and her husband experienced up close the horror of 9/11, and she detailed their account in her book, Out of the Shadow of 9/11: An Inspiring Tale of Escape and Transformation.
In her blog, she referred to their experience with the pandemic as "Surviving NYC, Part Deux."
"Our health has been compromised by 9-11, and we've had to be careful ever since," she wrote. "We'd heard that those who have '911 lungs' might suffer the virus more, so we decided to evacuate NYC and wait it out in Florida."
Their arrival in Florida came a week before Gov. Ron DeSantis, citing an effort to limit visitors from coronavirus "hotspots," ordered all travelers from the New York area to self-isolate.
Stanton wrote in her blog that she felt fine in New York. Yet before getting on her plane, she wrote, she sought "a clean bill of health" and went to a nearby emergency room to seek testing. An employee told her that the hospital wasn't testing and didn't know where she could get tested. Because she had no symptoms, Stanton wrote, the hospital employee suggested that she "just wear a mask" on the plane.
Stanton wrote in her email to Tallahassee Magazine: "If someone would have told me how bad this would get and how bad I'd feel and how scary this whole thing was, I would have left NYC and moved down to a farm or something to avoid it. I swear I love NYC, but I if I'd known, I think I would have closed up shop on my life there a few years ago in order to avoid going through what I'm going through now."
***
This updated version includes references from Christina Stanton's blog on her attempts to get tested before her trip to Florida.