County Receives National Award for Digital Excellence
For the eleventh year in a row, Leon County Government has earned distinguished recognition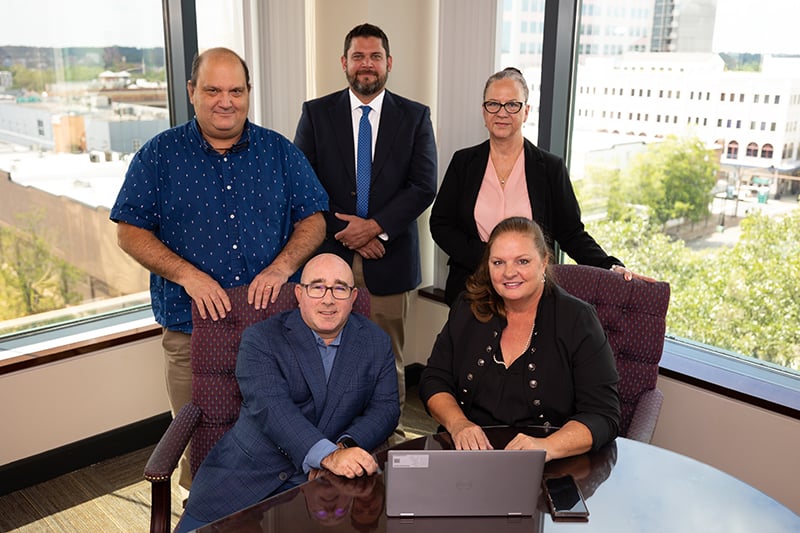 For the eleventh year in a row, Leon County Government has once again secured its position as a top-ranked digital county government, earning distinguished recognition from the Center for Digital Government (CDG) and the National Association of Counties (NACo).
Named the highest-ranked Florida county in its population category, securing fifth place nationally in the 2023 survey. This achievement showcases the County's unwavering commitment to leveraging technology to enhance services and streamline operations for its citizens.
"Leon County's digital innovation continues to meet the evolving online government service needs of our citizens," said Leon County Commission Chairman Nick Maddox. "This national honor highlights the continual effort to provide the nation's best public service in the digital space."
The annual survey conducted by CDG and NACo recognizes counties that excel in utilizing technology to align with county goals, save tax dollars through newfound efficiencies, boost transparency and cybersecurity, encourage citizen engagement, and proactively address citizen expectations. The judging process identifies the most outstanding examples of counties that successfully integrate technology to support strategic priorities.
"The Digital Counties Survey recognizes counties with innovative use of emerging technologies, and Leon County continues to be among the best in the state and also the nation," said Leon County Administrator Vincent S. Long. "We are proud of our Information and Technology team and the work they do every day for our staff and our citizens."
Leon County continues its steadfast focus on providing reliable and effective technology and telecommunication services across all government departments, catering to the needs of its ultimate end customer—the citizens of Leon County. The survey highlights the County's ability to harness innovative technologies, thereby increasing efficiency and fostering enhanced citizen engagement.
Throughout the past year, Leon County has implemented many technology initiatives and systems to enhance internal efficiencies and deliver more effective services to its residents. Some of the notable initiatives that have contributed to Leon County's outstanding achievement include:
Development of a virtual fly-through map of the cross-country course at Apalachee Regional Park that landed Leon County the 2026 World Cross Country Championship.
Completion of the Capital Region Real Time Crime Center (CRRTCC), improving real-time situational awareness to all first responders by monitoring multiple intelligence sources.
Creation of the TLCGIS Data Dictionary, a single webpage with a word search interface for finding GIS mapping layers in all of TLCGIS' publicly available authoritative web layers.
Implementation of GovQA as the new records request management system, allowing a single point of contact for the public seeking access to records maintained by the Clerk of Courts office.
"The whole organization supports our team as we continue implementing new technologies and digital solutions. This award speaks to the hard work and collaborative efforts of the entire County and we are honored to be recognized for the eleventh year in a row," said Michelle Taylor, Chief Information Officer of the Leon County Office of Information and Technology.
---
The Center for Digital Government
The Center for Digital Government is a national research and advisory institute focused on technology policy and best practices in state and local government. CDG is a division of e.Republic, the nation's only media and research company focused exclusively on state and local government and education.
The National Association of Counties
The National Association of Counties (NACo) strengthens America's counties, including nearly 40,000 county elected officials and 3.6 million county employees. Founded in 1935, NACo unites county officials to advocate for county government priorities in federal policymaking; promote exemplary county policies and practices; nurture leadership skills and expand knowledge networks; optimize county and taxpayer resources and cost savings; and enrich the public's understanding of county government.