Law and Social Order
Legal Services combats social injustice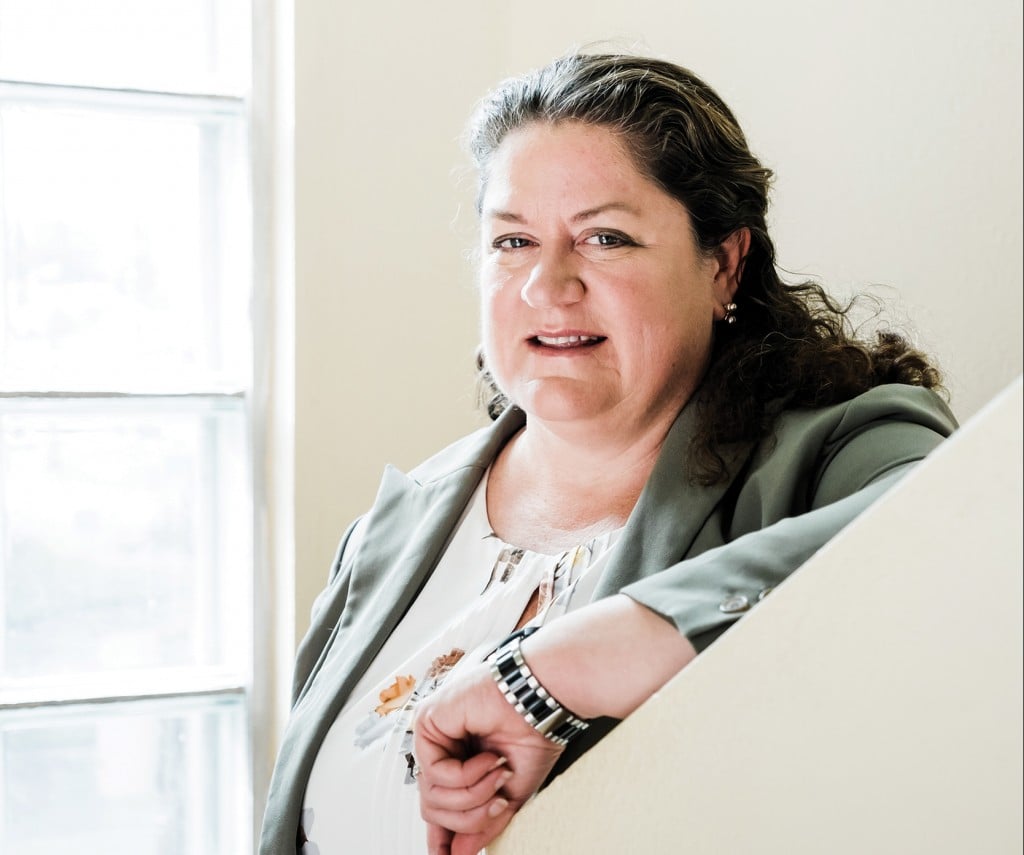 Watching the world change while she grew up in the 1970s and '80s instilled two distinct passions within Leslie Powell-Boudreaux: a love for the law and a love for helping others.
Thus inspired, Powell-Boudreaux earned a law degree at the University of North Carolina and, after stops in Miami and Pensacola, became the executive director of Legal Services of North Florida in Tallahassee.
Founded in 1976, LSNF has five offices serving 16 counties. It provides legal aid and representation in civil matters to people of low income.
More simply, as Powell-Boudreaux puts it, LSNF seeks to "get legal help to people who need it."
"We see ourselves as part of the community," said Powell-Boudreaux, who moved to Tallahassee upon becoming executive director in 2016. "And we see ourselves as an organization that is created to help make not just the lives of the clients that we serve better, but the entire community better."
A North Carolina native, Powell-Boudreaux has spent her life and career working toward those goals.
As a child, Powell-Boudreaux remembers watching TV shows such as "The Jeffersons" and "Good Times" after school and learning about issues of racial and social inequality.
When the AIDS epidemic spread throughout the world in the 1980s, Powell-Boudreaux saw another example of how a group of people could be marginalized or forgotten.
It didn't take long for Powell-Boudreaux to develop a feeling of responsibility. She was driven to help people in any way that she could.
"There were points in time that didn't make sense to me," Powell-Boudreaux said. "And the law was a way to make sense of those things.
"I don't think that I would practice law if I wasn't doing this work."
Powell-Boudreaux had plenty of encouragement along the way. Whether through a cherished civics teacher at Cary Senior High School, a number of mentors and advocates early in her career, or, perhaps most notably, a weekend retreat while in college with legendary civil rights activist C.T. Vivian, Powell-Boudreaux is grateful to those who helped guide her path.
Vivian was a close colleague of Dr. Martin Luther King Jr. and was awarded the Presidential Medal of Freedom in 2013. He died last year at the age of 95.
"Some of the personal guidance that Vivian gave me really put me on a path of understanding what my role was," Powell-Boudreaux said. "I'm really lucky that I've had people along the way who helped me figure out what my role should be."
And that role, Powell-Boudreaux is certain, is to help others through LSNF.
"I love law and what it can do," she said. "It can solve problems that people face in their lives. But what I love more than that is the fact that we're serving people as we are solving those problems.
"We're helping people who have found themselves — more often than not through no fault of their own — facing true challenges that are affecting their safety, their housing, their stability. And we're able to find solutions for that by using the law."
LSNF's attorneys and staff handle the full spectrum of civil law, from challenging charges on a credit report to fending off a foreclosure.
No matter the circumstance, Powell-Boudreaux believes that LSNF treats each client as an opportunity to help people and families who would otherwise go without.
"We're making that family more stable," she said. "We're helping them move from poverty into a situation that allows them to better raise their kids, to better focus on themselves and even give back to their community."
In Pensacola, LSNF is responding to legal needs in the wake of Hurricane Sally. And, Powell-Boudreaux expects a wave of people needing assistance due to the COVID-19 pandemic in connection with evictions, foreclosures and unemployment compensation.
"There were a lot of people who were living paycheck to paycheck before COVID who have lost that paycheck, and they may have lost it for longer than they can recover," she said. "We anticipate that many people are going to be behind on their mortgages and behind on their rent and are going to be facing those issues long term."
Powell-Boudreaux is certain that whatever challenges LSNF clients face, she and her team will be there to help.
"Our entire justice system should be something that's available and understandable to anyone who needs it," she said. "We're glad to be a part of that discussion and working toward some of those solutions with so many other community partners and are hopeful that people will feel like the justice system is accessible to them."