Junior League of Tallahassee Knows How to Work an LBD
Nov. 15-21 Little Black Dress Initiative raises funds, awareness for local community causes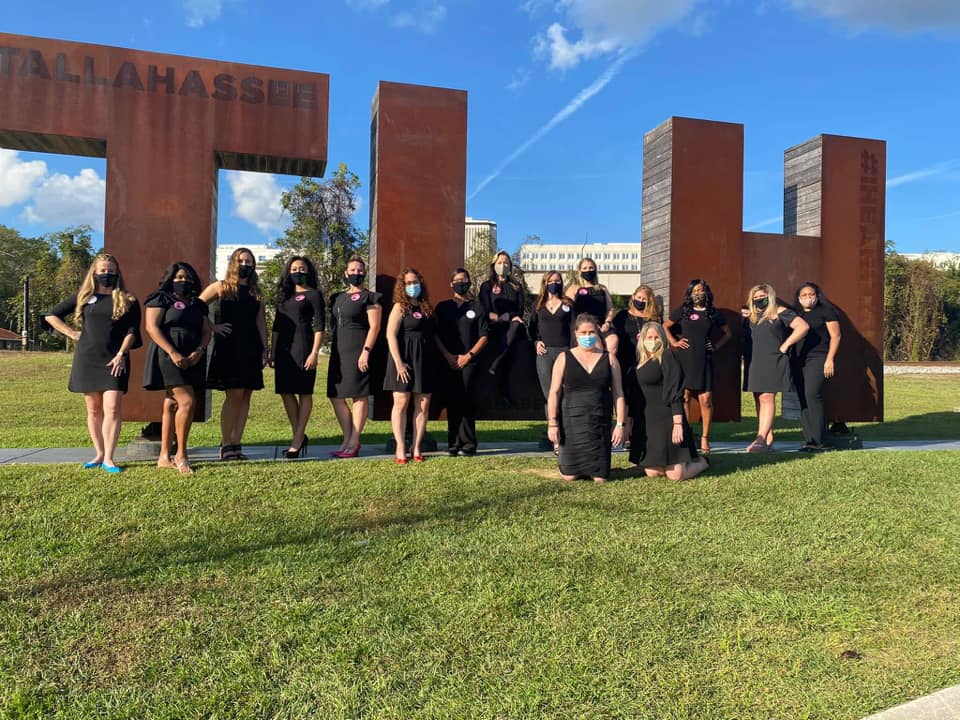 Leon County has the third-highest rate of food insecurity out of Florida's 67 counties. This startling statistic is just one of the many revelatory facts that the Junior League of Tallahassee brings to light during their fundraising program, The Little Black Dress Initiative (LBDI).
From Nov. 15-19, the women of the Junior League of Tallahassee and LBDI advocates wear the same black dress or black outfit to promote awareness of poverty and food insecurity within Tallahassee and the surrounding areas of Leon County. The black dress is symbolic of the difficult decisions those who are underserved have to grapple with daily.
With the repetition of the same clothing and the option to wear a button reading, "Ask Me About My Dress," the women encourage dialogue with all community members they encounter whether coworkers, friends or strangers. The awareness extends past in-person interactions to include daily social media posts sharing statistics.
The campaign's origin traces back to the Junior League of London who began the initiative in 2014 to bring about awareness, raise funds and harness the power of social media to illustrate the prevalence of poverty. JLT adopted the idea, recognizing the need for fundraising for these causes in our own community.
"Most people don't know how deeply poverty and hunger impact this region; the stats are shocking, but they serve to amplify and call attention to issues we are helping to solve," said Alexis Simoneau, Funding Director of JLT. "Every penny from the campaign serves the community and the projects we do."
With the mission of improving the lives of children and families, the money raised through LBDI supports Capital City Youth Services, HOPE Community and JLT signature events, Kids' Boutique and Mighty Meals, that provide essential services to our neighbors in the Tallahassee area experiencing poverty and food insecurity.
In previous years, LBDI averaged $20,000 to $30,000, but in 2020, the nonprofit doubled those efforts totaling $70,000. The JLT hopes to meet, if not exceed, that amount in 2021.
"It's so powerful to be a part of something that impacts the community so greatly, and those who gave should be very proud of what their dollars have contributed to," said Simoneau. "These funds directly translate to the impact we can make within the community. For example, the number of boxes we can provide to feed students during spring break, the backpacks with supplies we can provide during back-to-school season, and the other community projects we host throughout the year."
From November 15–21, JLT members will have individual pages you can donate to or you can visit www.jltallahassee.org/event/lbdi to donate.