Junior League of Tallahassee Celebrates Partnership with HOPE Community
Partnership with Big Bend Homeless Coalition's HOPE Community continues to provide help and relief to those in the community who are most in need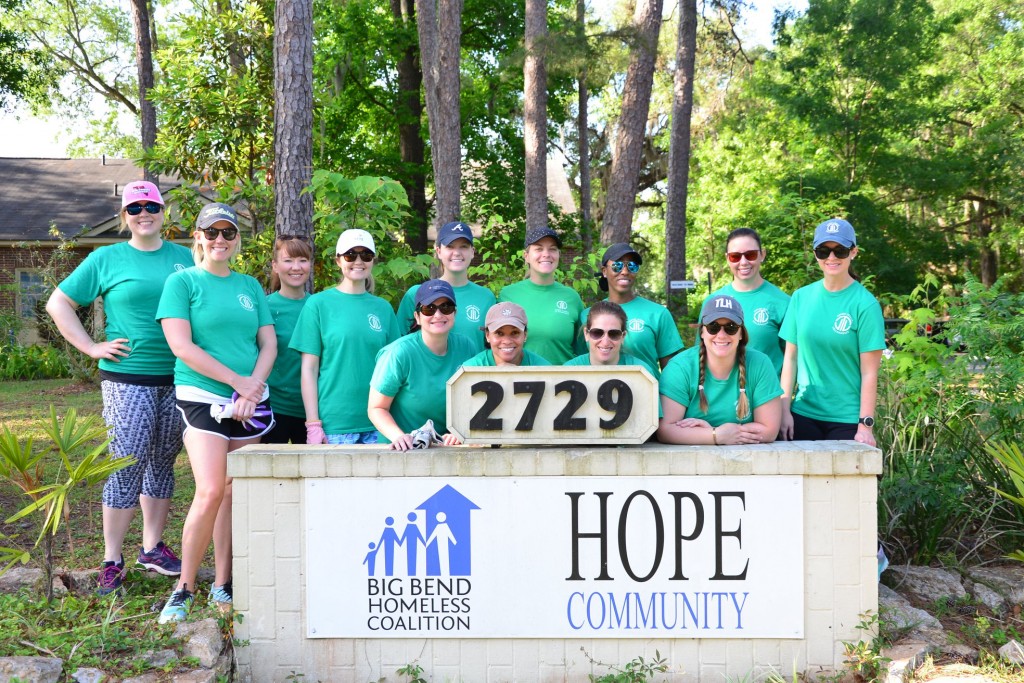 Tallahassee, Fla. – The Junior League of Tallahassee (JLT) is proud to celebrate four years of partnership with Big Bend Homeless Coalition's HOPE Community,contributing more than 2600 volunteer hours through serving meals, renovating spaces, decorating for the holidays, and initiating early childhood programming in partnership with WFSU.
The HOPE Community provides shelter, early childhood assessments, housing-focused case management, parent/guardian assistance, and resource coordination to families with minor children experiencing homelessness.
"The Junior League's mission is to improve the lives of women and children in our community, and I felt like the partnership would be a perfect fit," said JLT member Allison Kingry, who worked to help establish the JLT partnership. "We had a project in 2016 that involved renovating the lobby and intake room at HOPE Community, and the success of the project was the start of something really special for HOPE and the Junior League of Tallahassee."
JLT strives to complement the programs already in place at HOPE and works to design new projects to fit the ever-evolving needs of their residents. Despite challenges presented by the COVID-19 pandemic, JLT continues to serve our neighbors at HOPE Community.
"Although we haven't been able to have some of our signature events in 2020, including the back-to-school breakfast and the fall festival, we have been busy renovating the children's screening room, supplying #ownvoices books for the children's learning center, and shopping for winter clothing for all the HOPE children as part of our Winter Kids' Boutique," said Olivia Bushardt, JLT 2020-2021 HOPE Committee Chair.
This December, HOPE will be recognizing the important work of their partners and volunteers—like JLT—and raising funds to aid in sustainable and necessary programming, services, maintenance, and renovations. Each year HOPE shelters more than 350 people, two-thirds of which are children.
"Our mission is simple, we strive to improve the lives of children and families in the Big Bend area, and that's exactly what we are doing at HOPE Community," said JLT President, Samantha Sexton. ""I encourage all residents of Leon County and the surrounding area to learn more about HOPE and support them because we are only as strong as our community, and this is a resilient and thriving one."
###
About the Junior League of Tallahassee
Established in 1960, the Junior League of Tallahassee is a non-profit organization comprised of more than 500 women committed to improving the lives of children and families in Tallahassee.