In the Dog House
The ideas are endless for the perfect pooch palace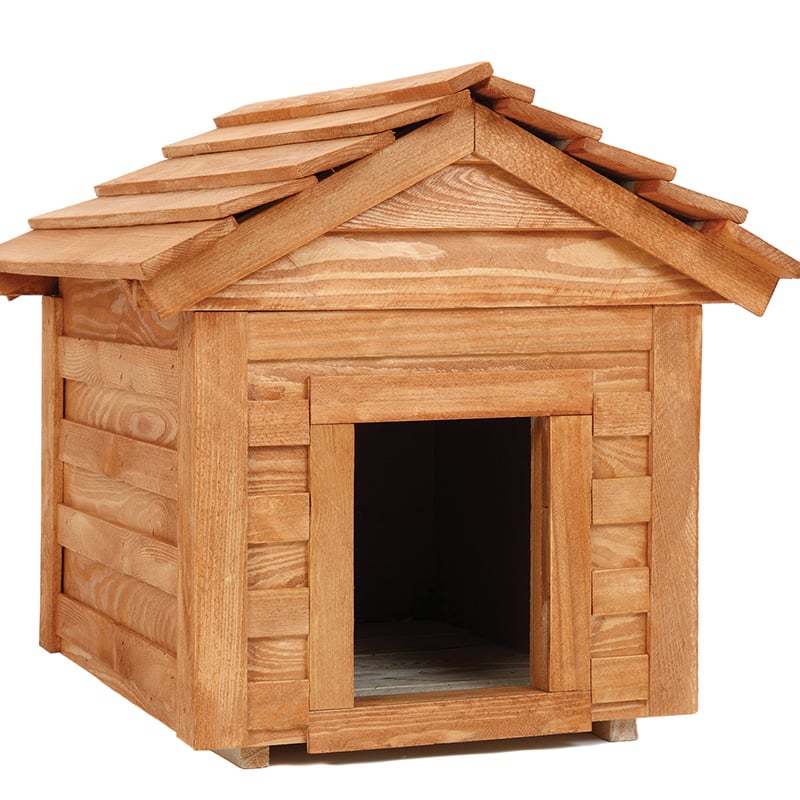 "Peanuts" fans have long known something was a bit odd about Snoopy's doghouse. As the character became more popular, his house defied conventional physics to accommodate his adventures. It may have seemed normal-sized on the outside, but the interior was enormous. It contained a rec room, pool table, guest quarters, lots of storage space, a library, stairway, ping-pong table and much, much more. Odder still, for all its inner space, Snoopy was almost always depicted sleeping outside, on top of the gable roof.
Real-world doghouses, however, aren't quite as magical. Nor can they fly and fight the Red Baron. But that doesn't mean the outdoor hut you build for your pooch can't be a perfect retreat and look snazzy, too.
Doghouses can be as simple, or as extravagant, as time, money and personal preference will allow. That said, there are some essential points that have to be considered during the planning process.
Once the house itself is complete, you might take it a step beyond by adding some simple lighting or landscaping. You could also do something quirky or nerdy, like turn your pup's house into a Lord of the Rings "hobbit hole," give it a classic art deco look, or even make it a real-life "cartoon" dog house painted with bright colors and framed with stylized, asymmetrical lines and curves.