In Due Course: A French-Speaking Guitar Player
Comment dit-on obsessed en français?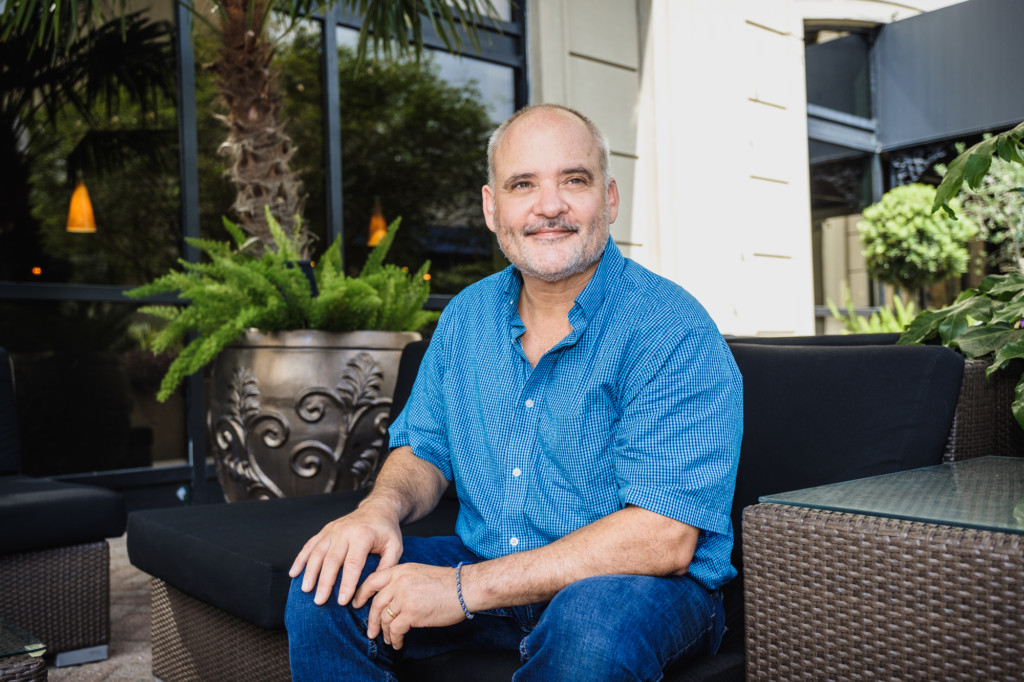 My wife tells me that I'm in denial. When it comes to new hobbies, she says, I tend to obsess.
Take my foray into the French language in the 1990s. I find myself thinking about it because of our story on language learners in this edition of Tallahassee Magazine.
Back then, I promised my wife that as we prepared for an anniversary trip to Paris, I would build on my high school and college course work and relearn a few phrases en français.
I had three months to get it done, and it's a good thing we didn't travel by boat, because, mon dieu, I went overboard.
At least, that's what my wife claimed.
Yearning to correctly say the French words for, among other things, "look," "crepes" and "please," I loaded up on books, tapes and CDs: French Made Easy. French in 7 days. 501 French Verbs.
"You're really taking it seriously," my wife told me. I attended a French-speaking group and met two conversational speakers who agreed to meet for weekly chats over café crème. I
learned enough over those three months to struggle through halting pleasantries with our Parisian cab driver. I failed in all later attempts to converse in French, largely because all the tourist areas we visited featured English-speaking service folks.
They clearly didn't want to spend their time on some short American dude's bonjour babble.
But my experience with the cab driver — that I said something in another language and got a response in that language — excited me enough to stay with it when we returned aux États-Unis. I continued meeting with our French-speaking group of three and developed lasting friendships.
I also moved into movies and subtitles: "Au Revoir Les Enfants" "Cyrano de Bergerac" "Le Comte de Monte Cristo" My wife would ask, "Would you say you're obsessed?"
Then music: Patricia Kass John-Jacques Goldman Céline Dion (en français, bien sûr!) "You're obsessed." The mere sight or suggestion of anything French triggered my hunger for my hobby: French fries. French toast. French vanilla.
"Oh my god." Of course, she meant, 'Oh mon dieu.'" In her story on page 36, writer Marina Brown tells us that we'll find learning a new language "a thrilling, occasionally daunting and rewarding pursuit." I agree.
For me, the rewards included another trip to France, where I spent a week with a family of four as part of a language-immersion course.
I left the city of Tours, southwest of Paris, surprised that I could learn so much in one week, merely through the repetition of daily expressions.
The thrills came in the daily progress — the gratification of noticeable improvement in reading, speaking and listening from yesterday to today and the potential to get even better tomorrow.
But the wow soon waned. I became convinced that without prolonged immersion in the language that I'd come to love, I'd never get beyond communicative.
I'd reached what I considered a ceiling in French, so I dropped it, cold dinde. This was before YouTube, where countless free videos offer ceiling-breaking potential in any language.
So maybe I'll catch French fever again. In the meantime, I'll stick with guitar, which I've been learning for about three years.
I suppose that I practice about an hour a day during the week and three to four hours a day on weekends. Nothing major.
"You're obsessed," my wife says.
Want to hear a few bars of La Vie en Rose?
À bientôt,
Pete Reinwald