I Resolve
Experts Suggest Baby Steps That Can Lead to Big Changes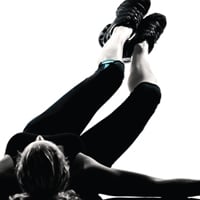 Ten … nine … eight … seven … six … five … four … three … two … one … It's resolution time!
It's midnight on January 1, and you're starting 2013 with a clean slate. This year, you tell yourself, I will exercise more, or eat better, or get out of debt — or all of the above and then some.
And then, on January 2 or a few months down the road, your resolve crumbles and you're back to your old habits, only this time awash with guilt because you really, really thought that this year, this year you'd break all the bad habits and pick up healthy new ones.
Change doesn't have to be an all-or-nothing proposition. Experts from a variety of disciplines, most from right here in Tallahassee, have contributed advice on ways large and small that you can tackle your resolutions — and change your life for the long haul.
BODY
I resolve to eat better.
HOPE Can Give Your Body What it Needs
By Stephanie Jansen
Twenty-first century lifestyles can literally be a recipe for disaster for our digestive systems. But don't worry, HOPE can put your body back in balance.
Our bodies are built to self-regulate. Proper food absorption keeps us at a healthy weight, so if we are overweight, it means something is out of balance and not functioning at full potential.
In general, we are a society of sleep deprived, stressed individuals who rush through life eating convenience foods loaded with empty calories and chock full of additives and preservatives, with chemicals we cannot pronounce let alone process through our digestive systems.
Lack of sleep and stress disrupt production in the endocrine system, which can slow our metabolism and our ability to properly process food. And when food is not processed, our bodies end up bloated and full of toxins, making us feel sluggish and irritable.
Bottom line, when we are overworked and stressed, our digestive and endocrine systems are overworked, stressed and unable to do their jobs properly. And we feel the effects of this, both in body and mind. Our emotions run rampant; some of us become agitated and some depressed, and we have no idea why.
As you can see, numbers on a scale tell only a fraction of the story. Vitamins, minerals and those dreaded hormones play leading roles in weight management and overall well-being. It is essential that you get all the nutrients and antioxidants your body needs to process foods, ideally through natural food sources. But if you find you are not getting the recommended amount in your diet, don't lose HOPE. Proper vitamin and mineral supplements can provide what your body needs to succeed.
HOPE stands for: High Fiber, Omega Oils, Probiotics and Enzymes — all available as supplements. The HOPE formula was developed by renowned natural health and nutrition expert, Brenda Watson, C.N.C., as a means to provide our bodies with the tools they need to properly assimilate food and either turn it into energy — or banish it from our bodies in a timely manner. "A poorly functioning digestive system can ultimately lead to a breakdown in overall health and is often at the root of chronic disease," says Watson. "Impaired digestion contributes to the advancement of age-related illness and autoimmune diseases."
Stephanie Jansen is co-owner of FIT Weight Loss & More with K. Glenda Cato in Tallahassee. FIT provides medically assisted weight loss and nutritional management plans customized to fit your lifestyle and health and help get your body back in balance. Learn more at fitweightlossandmore.com or call (850) 385-1105.
High Fiber
Needed for toxin absorption and normal bowel movement. Helps you feel full so you eat less. Fruits (particularly berries), veggies, bran and whole grains, greens, nuts, beans and legumes.
Omega 3 Oils
"Good fats" needed for brain function, cardiovascular function, nervous system support and cellular health. Salmon, halibut, snapper, scallops, shrimp and some leafy green vegetables.
Probiotics
Protects immune system, prevents outbreak of disease-causing microbes and improves digestive health.Fermented foods such as yogurt and kefir, dark chocolate, Miso soup and pickles.
Enzymes
Helps "maximize" nutrient absorption and digestion of a variety of foods, including proteins, fats and carbohydrates. Cooking and processing can destroy the natural enzymes in food. Soaked seeds, nuts and grains, and fermented fresh produce; raw whole foods; papaya, pineapple, grapefruit and greens.
Eating using the HOPE protocol helps keep your body in balance. If you can't fit these types of foods in your daily diet, take them in supplement form to be sure your body gets what it needs every day.
I resolve to lose weight.
Your Best Bet For Fighting Fat Might Be to Sleep On It
By Angelina Cain
Sleep deficits can be linked to numerous chronic diseases such as obesity, diabetes and hypertension. But not only does poor sleep affect your overall health, it also causes weight gain. Many people understand the link between obesity and poor sleep — such as excess weight causing sleep apnea or joint pains that can keep people from getting comfortable; but poor sleep due to any cause can lead to weight gain. This can therefore become a vicious cycle. So this year as we plan to better ourselves in the New Year, let's remember to get good sleep for our health — and for our weight!
How does poor sleep lead to obesity?
► Poor sleep leads to decreased energy, which causes your body to store fat.
► Poor sleep gives people more time to eat or snack, usually on poor food choices at night.
► Poor sleep causes you to be hungrier, by producing an increase in the hormone Ghrelin.
► Poor sleep causes increased fatigue and therefore decreased activity/calorie burning.
What are some signs of poor sleep?
► Extreme fatigue
► Falling asleep easily during the day
► Family or friends telling you that you snore or stop breathing in the night
► Trouble falling or staying asleep
What can you do?
► Get eight hours of sleep every night.
► Practice good sleep hygiene. No late caffeine or exercise; sleep in a dark, quiet room; no reading or watching TV in bed; have a regular bedtime and wake time every day.
How can your physician help?
► Measuring your BMI, neck circumference and doing a physical exam
► Having you complete a sleepiness scale
► Ordering a sleep study, when appropriate
► Treating conditions affecting your sleep. Joint pain, depression or anxiety and overactive bladder are some examples.
Angelina Cain, MD is the Medical Director of Tallahassee Memorial Bariatric Center. She is Board Certified in Family Medicine and certified in Obesity Medicine.
In the mid-'90s, I lost 80 pounds.
By Kim Bibeau
As I celebrate my 16th year of successfully maintaining a healthy, active lifestyle, I am often asked: "Just how did you do it?" How did I make these new habits part of my daily lifestyle? My first response is before losing weight, I had been "practicing" for almost 40 years. There is no way to fail unless you quit trying, and I knew I had to get addicted to exercise as much as I was to food.
Here are just a few of my tips (aka Kim-isms):
Step 1 Start small and build from there. I started walking twice a week for 30 minutes on my lunch hour.
Step 2 Do something you enjoy that fits within your lifestyle. My twice-weekly walks during lunch were the perfect thing for me since it didn't interfere with my kids' extra-curricular activities. If something did come up during lunch, I could make it up almost always the next day.
Step 3 Continue to challenge yourself. After a few months, I graduated to going to fitness classes twice a week. I had tried running, and it just wasn't for me. I quickly started seeing changes, which empowered me to move even more.
Step 4 Exercise buddies are nice, but don't change your schedule for them. If they want to adjust their schedule to yours, that's great. Whenever one quits, another is usually not far behind. Remember that.
Step 5 Find a support system from people that don't know you. Tallahassee is full of organizations (Capital City Cyclists, Gulf Winds Track Club, The Triathlon Club) that cost very little to join. Even if you aren't ready for that 5K, volunteering at events and watching all the people cross that finish line gives you strength and hope. One day it just may be you who gets cheered on.
Step 6 Put play back into your life, just like a kid, and find activity in everything. Flap your arms and tighten your abs while you are in a car, push the buggy all the way back into the store, take the stairs, park far away, throw a Frisbee, roll on the ground, swing, do calf raises while you are at the copier. Think like a 6-year-old, and just keep moving. Do jumping jacks during your favorite shows' commercials, fold clothes standing up. The list of possibilities are endless.
Step 7 A little goes a long way. Be it five minutes or 60, sneak something in daily. You will be amazed at the transformation.
Step 8 Do some activity once a month that you have never done. If you like it, do it again. Make sure it makes you smile.
Life is just a daily practice. Knowing your weaknesses is your greatest strength. There is no pass or fail; each day just move a little more than you (not your marathon-running neighbor or two-hour-a-day gym rat) have before.
Kim Bibeau is the owner of Sweat Therapy Fitness in the Manor@Midtown. She's a certified personal trainer, weight loss and nutrition coach and holds multiple certifications for fitness programs. Contact her at kim@sweattherapyfitness.com.
MONEY
I resolve to spend less money.
Simple Tips For Saving — All Year Long
By Ashley Nuzzo
January
January is a great time to hit after-Christmas sales.
Write down a list of people you will need to shop for year round — holidays, birthdays, weddings, showers, etc. This is a great time to look for discounted gift sets. Everything from toiletries to decorative soaps are packaged and sold during the holidays. These usually have holiday theme packaging that can mean discounts of as much as 90 percent. Stock up on reduced candy and baking supplies. Also in January, begin putting away $50 a month (or whatever works for your budget) to save for holiday 2013 purchases.
February
During the Month of Love, dinner packages and gift items can be inflated on or about Valentines's Day. Wait to celebrate until a few days, or even a few weeks, after the holiday. Look for Groupon, Living Social or restaurant.com certificates to bring down the price of your meal.
March
Spring Break can be an expensive week with the kiddos. Get creative with activities and fun to enjoy the ultimate staycation. Declare a different theme for each day. For example, make one day Seafood Day. Visit St. Marks, then come home and make a fun meal with fish sticks and blue Jello with fish gummies for dessert.
If you do leave town, stick with the phrase "the more the merrier." The larger the group, the more you can offset the cost of your trip. Research before you go and begin to seek out local perks in that area months before. For example, sign up for Groupon Alerts relating to that area to save on entertainment.
Find a free travel guide for any place you are traveling. Even a hometown guide can offer more creative staycation ideas.
April
Time for spring cleaning! Begin organizing your space and getting ready for the new season. This is a great time to go through your children's clothes as well as your own. Pull out items that are still in great condition, and get them ready for a consignment sale.
Many sites such as Pinterest offer a plethora of organizing ideas as well as recipes for creating your own cleaning supplies with ingredients found in your home.
Girlfriend Tip: Have a fun night with your girlfriends. Everyone bring 10 items you no longer wear (anything from accessories to clothing) and swap articles. This can be a fun way to have a relaxing evening among friends. Be sure to include a bottle of wine and perhaps a sense of humor when everyone agrees you should have gotten rid of that one piece of clothing back in 1980!
May
For Mother's Day, if you really like taking Mom out for lunch or dinner, look into certificates again from restaurant.com or watch for spa packages for less from Groupon, Living Social and WCTV's Dollar Deals. Or, pick up some of Mom's favorite food items and have a picnic! And for gifts from the kids? Personalized crafts are always a top choice.
April and May are when we start getting in the yard again. Make sure you've signed up to get coupons from Home Depot's Garden Club and from Lowe's, too. They send valuable coupons via email in addition to the ones you get in your mailbox.
June
For Father's Day, I always find the best deals on things for Dad on Amazon! They run all kinds of daily deals this month with items geared toward tools, home improvement and more. Come up with clever ways to let him know he's the family's hero, like a Hero Box filled with all of his favorite treats or a fun questionnaire about dad that each kid gets to answer. It's pretty funny to hear the responses!
July
By now we're into the Dog Days of Summer. If you're not taking a family vacation this year, consider getting a pool membership somewhere. It may seem expensive at first; but everyone's sanity seems to be restored once we hit the water. You can also swim at Maclay Gardens' picnic area for $6 per car. Meet friends, have a picnic and let the kids play.
We didn't take a vacation this year, and instead scheduled a "field trip" each Friday. The kids came up with places either in town or close to Tallahassee that they would like to see or do: Visit St. Mark's Lighthouse, go to the Florida State Caverns, Mission San Luis, Tallahassee Museum, Wakulla Springs, Firefly Pottery and more. Invite friends to come with you. They loved this idea, and we looked forward to each Friday.
August
August is a great time to save on back-to-school supplies. Many stores (Staples, CVS, Office Depot, Walgreens) charge pennies for pens, pencils and paper, and offer refunds or cash-back opportunities on your purchases. If you can wait a month or two after the school year starts and use old school supplies, they are often reduced up to 90 percent. This is when you also want to grab supplies for next year or to replenish them come January when items are worn or no longer useable. Don't forget to pay it forward and get some supplies for kids who can't afford them, too!
August is also a great time to shop for a computer. For computers, look for new releases of equipment and software — such as a new version of Windows. If a computer has an older version installed, many times they'll reduce the price to get it off of the store shelves.
September
Many people like to begin back-to-school clothes shopping over the summer but, because the clothes available during those months are geared toward summer and I want more fall-seasoned styles, I like to wait until September. The sales tax holiday is past; but if you shopped a little during that time, you may have received an incentive to come back and shop in September. I shopped at Old Navy in August and got their Super Cash ($20 to spend on $50) to use in the month of September. And, because many schools around the country do not start until after Labor Day, there are still heavily discounted sales going on.
October
Now's the time to find your best deals on Halloween costumes and candy, of course! If you're going to shop for Halloween costumes, the best time to get great deals is right after Halloween. But if you'd rather wait until the next year, there are tons of deals available at costume retailers online. You can easily save up to 30 percent or more at buycostumes.com or costumeexpress.com. Many kids' clothes manufacturers, such as Children's Place and Osh Kosh also have costumes now.
Consider borrowing costumes a little friend or cousin wore the year prior. Use dress-up costumes you may already have on hand. Or, take something simple and make it extraordinary! Making skirts out of tulle is super-easy, and you can find tons of colors to choose from. Put it with a T-shirt and an inexpensive pair of wings … and you've got a fairy!
For candy, the deals start around the beginning of the month and run all the way up to Halloween. For the best deals, try Walgreens or CVS, where you will get rewards toward future purchases. Publix usually has some Buy One, Get One candy deals that are pretty good if you don't expect a huge crowd. If you do expect a lot of trick or treaters, then Costco and Sam's are probably your best bet for value.
November
November is the BEST season to shop for last-minute holiday gifts (if you haven't completed your list throughout the year.) Black Friday and Cyber Monday bring out the hottest toy trends and electronics at greatly reduced prices. The sales truly are first come, first serve. During Black Friday, take as many willing participants with you and divide and conquer. Use cell phones and split the list so you have a greater chance of nabbing the items you want. Don't go to bed on Thanksgiving night or consider it a nap if you do. Nap Thanksgiving afternoon and Friday afternoon once the excitement of the day has worn off.
Black Friday Morning, don't waste time in those long coffee lines; bring your own thermos instead. November is the best time to buy TVs and large electronic items.
December
The holidays have officially arrived. Here's a secret about shopping this time of year: Take advantage of the deals for everyday items your family needs, too, especially if you've already finished shopping for presents. If you're not finished with your shopping, my personal favorite place to get amazing deals shipped free is Amazon. The key to Amazon shopping is to be an Amazon Prime member. This costs $79 per year and gets you free shipping on literally thousands of items on their site. It also gets you free streaming movies with Amazon Instant Video and access to their Kindle Lending Library, where you can borrow books for free. Not only do you get amazing deals and free shipping, but it's free two-day shipping — and it always arrives on time.
Launched in December 2008, Frugal Coupon Living (FCL) is owned and operated by Ashley Nuzzo, a former Gilchrist Elementary teacher turned stay-at-home mom. Geared toward helping readers stretch their pennies and save their dollars, FCL focuses on finding great deals both online and in local and national stores. Follow Frugal Coupon Living on Facebook and Twitter, and sign up for their free daily newsletter at frugalcouponliving.com
MIND
I resolve to be happier.
Six Ways to Help Yourself to Happiness
By Todd Patkin
1 Actively seek to learn from those you admire. If you encounter an individual whose attitude, outlook or life path you admire, ask him or her to share with you what sorts of principals, actions and lessons have impacted his or her life path. The answers and insights you receive may well change your own course — and you might even acquire a mentor in the process.
2 Understand that your happiness depends on your reaction to what happens to you, not on what has actually occurred. You cannot change what is past. To some extent, you can't even change the events that will happen in your future. However, what you can change is how you react to those occurrences — whether they are setbacks or triumphs. Always look for the positive in every situation, and look for lessons to learn and ways to improve, even if you're doing "well" already.
3 Know exactly where you want to go and how you're going to get there. If your goals for life are along the lines of "Be happy" or "Be successful," you're probably not going to achieve them — because they aren't specific enough. Essentially, you must be able to articulate exactly what happiness or success looks like for you (e.g., healthy relationships with family, financial security, fulfilling work, gardening, a hobby, etc.). Beyond that, you need to sit down and figure out what steps will take you there. And then you must review this list daily. Only then will you begin to see your life truly change for the better.
4 Take control of your thoughts. The tone of your thoughts — and words — has a real impact on your attitude and outlook … and hence on the quality of your life. When you dwell on or constantly talk about what has gone wrong, how you messed up, how stupid you are or what you think you're lacking, you invite depression, jealousy and unhappiness into your life. However, if you think and talk about your blessings, your achievements, your greatness and your hopes, you will find your day-to-day existence is much more positive.
5 Design personalized "emergency behavior" plans. In many situations, knowing what to expect is half the battle. If a certain type of recurring situation in your life consistently causes you anxiety, determine beforehand what your ideal reaction will be. (This could be anything from a work crisis to holidays with your in-laws.) Decide what attitude you will strive for and identify related tasks you can do to be successful. This will remove the stress of having to decide what to do in the thick of things — and will give you more peace of mind beforehand.
6 Stop before assuming. While you might be able to make educated guesses about what others are thinking, feeling or going through, you'll never be able to do this with complete accuracy. Most people have a tendency to project their own insecurities, hang-ups and worries onto others, and this most often causes unwarranted pain as well as misunderstandings and problems in relationships.
Todd Patkin is a businessman and philanthropist based in Foxboro, Mass. These tips are excerpted from his book, "Finding Happiness," a memoir/self-help guide to discovering your personal "good life." His website is toddpatkin.com.
"For every minute you are angry you lose sixty seconds of happiness."
Ralph Waldo Emerson
"Happiness is not something ready made. It comes from your own actions."
Dalai Lama XIV
"Happiness is when what you think, what you say and what you do are in harmony."
Mahatma Gandhi
"Happiness is a warm puppy."
Charles M. Schulz
"People are just as happy as they make up their minds to be."
Abraham Lincoln
"Everyone wants to live on top of the mountain, but all the happiness and growth occurs while you're climbing it."
Andy Rooney
RELATIONSHIPS
I resolve to improve my relationships.
10 Trust-Building Tips
By Dr. Cheri Rainey
1. Communicate with transparency. Have no hidden agenda.
2. Behave consistently. Emotional ups and downs cause people to doubt you.
3. Show sincere interest in others' aspirations and goals. Ask questions and listen.
4. Take responsibility. No excuses, no justifications. If you mess up, fess up.
5. Communicate respectfully at all times. No yelling, no gossiping, no belittling comments, no embarrassing others.
6. Clarify, emotionally and mentally, how you expect to be treated. We teach others how to treat us by the way we treat ourselves.
7. Under-promise and over-deliver. Do what you say you will do and keep your word. If the unexpected arises, renegotiate.
8. Tell the truth, quickly, with compassion. Say what you mean and mean what you say.
9. Focus on intentionally seeing the best in the other person. People want to be around others who make them feel good about themselves.
10. Ask for and receive feedback. Ask sincerely and openly, and respond respectfully.
The most essential elements necessary to develop healthy, fulfilling relationships are trust and communication — whether at work or at home. To develop the relationships you desire, implement the above 10 communication and trust-building tips.
How can you make it easier and more likely that you will achieve this meaningful goal?
Choose an accountability partner who wants to see you succeed and who will be honest, kind and firm. Select someone who will do whatever is necessary to support your success. Work together to create a system — with deadlines — for them to support you.
The current buzzword for goal achievement is pre-commitment. It's important that you pre-commit to your goal, with uncomfortable consequences for lack of achievement. For more ideas, go to stickk.com. There, some college students created a website to support you in achieving your goals. They will be happy to take your money — as a painful consequence — if you fail to follow through.
Cheri Rainey, MBA, Ph.D. is the creator of a proven, natural, solution-focused, step-by-step method to increase personal leadership. An international consultant, speaker, author and coach in transformational leadership, she is also a licensed psychotherapist, holding certifications in EMDR© and RIM©, with postgraduate education in organizational development. Her company, Rainey Leadership Learning, is based in Tallahassee. For a relationship-building exercise you can implement immediately, email Dr. Rainey at drcheri@raineyleadershiplearning.com.
I resolve to learn something new.
When it comes to expanding your knowledge, think outside the school classroom.
By Rosanne Dunkelberger
For Adults
MOOG is the word. It stands for Massive Open Online Course, and it's evolving and growing as we speak. Generally, a university — Harvard, Berkley and many other elites have joined this bandwagon — takes a class taught there and puts it online so that anyone with a computer can download the information and learn. In the beginning, there were only syllabuses, class notes and suggested texts, but now schools like MIT (ocw.mit.edu) — which has 2,100 classes online — are creating classes specifically for online learning that include videos, quizzes and study support groups. Three popular MOOG sites are coursera.org, udacity.com
and edx.org.
For Kids
What started as Salman Kahn helping his niece study algebra has become an educational juggernaut known as the Kahn Academy. There is now a library of 3,500 micro lectures (about 10 minutes each) on khanacademy.org ranging from addition to more adult-level subjects such as macroeconomics. The interactive site also includes metrics to track a child's progress.
For Seniors
Check out Florida State University's Osher Lifelong Learning Institute — OLLI for short. Buying an annual membership allows you to sign up for one of 35 classes offered in two six-week terms, as well as lectures, field trips and special events. OLLI also has special interest groups including a book club, writers' group, and Spanish and travel clubs. A showcase for spring classes will be held Jan. 8 at the Turnbull Conference Center. For more information, visit olli.fsu.edu.