HydraFacial MD: A Skincare Tornado
Extractions aren't as scary as you think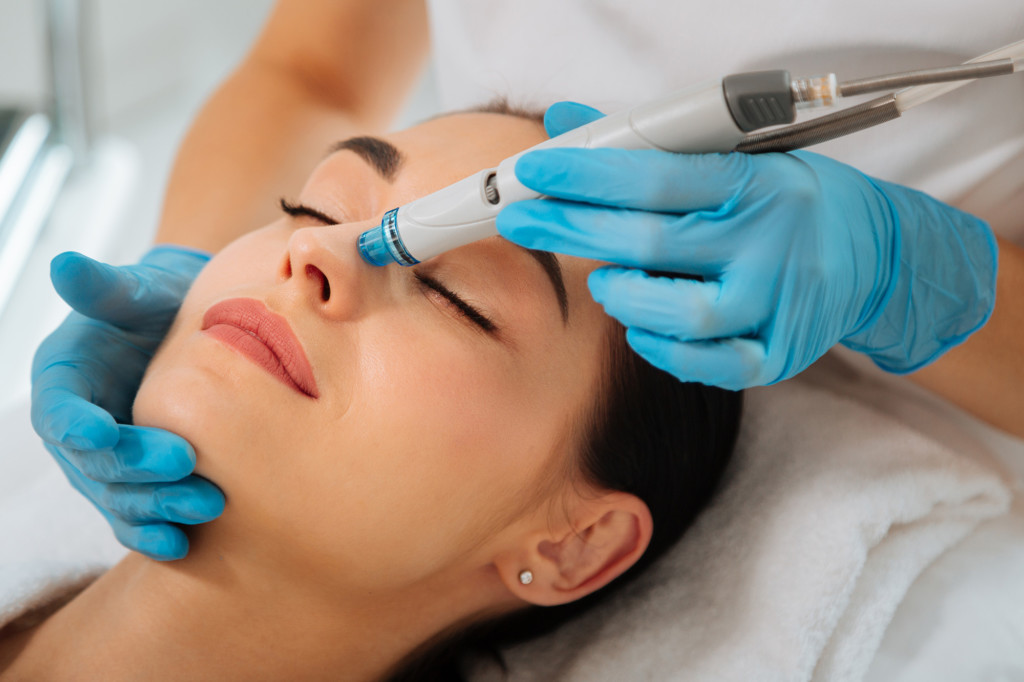 How many times have you told your skin care specialist to skip the extractions for fear of redness or next-day eruptions — or simply because it was torture?
HydraFacial has a "No Torture Policy" when it comes to extracting impurities from the skin.
The HydraFacial MD works like a skincare tornado, clearing away all debris and dirt in its path and purging the skin with a solution of glycolic and salicylic acid, willow bark extract and anti-inflammatory Tasmanian pepper.
No squeezing or pressing required, and the fun part is you can actually see all that was removed.
The consistent application, innovative technology and customizable ingredients create a noticeable glow that is unmatched by a common fluff and buff facial.
HydraFacial MD is a versatile treatment for all ages. This unique process helps improve the appearance of several skin concerns — including fine lines and wrinkles, skin firmness, texture and pore congestion.
Tallahassee Plastic Surgery's licensed estheticians will work with you to understand your unique skin concerns and recommend a personalized treatment for you.
It should be noted, however, that the HydraFacial is on the gentler side of the facial treatment spectrum.
Clients requiring deeper resurfacing might achieve greater results from more intense treatments such as medical grade chemical peels or laser treatments.
The HydraFacial also plays well with other procedures. It can be done the very same day as injectable and non-ablative light and laser treatments and prior to microneedling.
Many pharmaceutical-grade skincare companies have partnered with HydraFacial MD, including SkinCeuticals. With high concentrations of potent ingredients, SkinCeuticals' professional products can complement and enhance the HydraFacial experience.
The dermatologist-tested SkinCeuticals + HydraFacial Integrated Treatment, amplify the effects of the procedure by infusing the benefits of SkinCeuticals vitamin C serums, corrective solutions and broad-spectrum sunscreens.
The treatment delivers additional hydration with minimized visible redness while providing improvement in the appearance of skin firmness, texture and radiance. With no downtime, this is the perfect treatment for a big event or to help your skin look radiant every day.
Tallahassee Plastic Surgery is excited to offer HydraFacial MD and SkinCeuticals partnership to Tallahassee and surrounding areas.
Call us today – Let's Get Your Glow On! Sue Anne Pearce, LC, LA
Tallahassee Plastic Surgery Clinic
2452 Mahan Drive, Suite 101 Tallahassee, Florida 32308 | (850) 877-2126 https://www.tlhplasticsurgery.com/