How To Help During The Season of Generosity
Charities find more ways to tug at your holiday heart.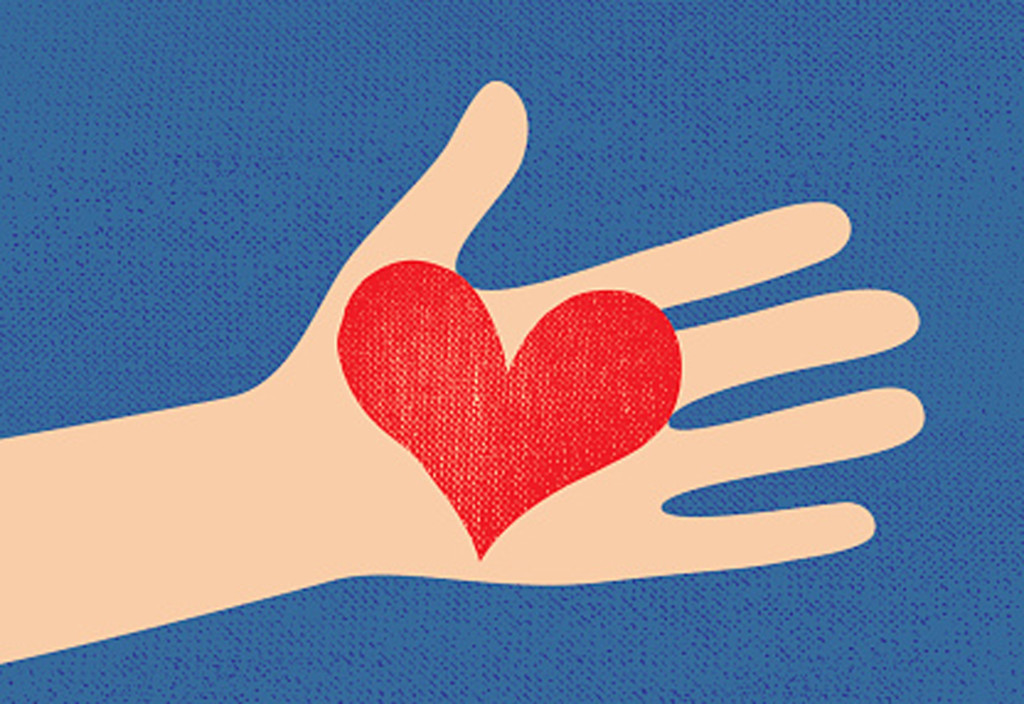 Most folks enter the year-end giving season with full hearts and a desire to be generous, and even Scrooges and Grinches can't help but feel a tingle of charitableness in December.
It's not just a feeling. Giving USA estimates that about 30 percent of annual charitable contributions in the U.S. happen at the end of the year,which explains the avalanche of appeals you receive throughout the holiday season.
"That's one reason why charities are throwingtheir hat in the ring, so that if you're one of those
people that traditionally gives at that time of year, then every charity wants (to be considered) as part
of your charitable giving," said Alyce Lee Stansbury, president of Stansbury Consulting, which focuses
on nonprofit fundraising and governance.
In recent years, a new "must do" event has been added to the list, after Black Friday and Cyber Monday.
On Giving Tuesday, celebrated this year on Nov. 27, people throughout the world are urged to go online to discover ways to share their time and treasure at the end of the year.
The local affiliate of this effort, Big Bend Gives Back, boasts on BigBendGivesBack.org that the global effort last year raised more than $300,000 million online.
Giving Tuesday's website (GivingTuesday.org) provides resources to help organize your giving plans.
Meanwhile, organizations including the Salvation Army seek a boost.
Perhaps nothing symbolizes Christmas giving more than the organization's bell ringers and red kettles.
But modern life has put a crimp in its efforts.
"We have fallen short the last two years," said Margo Armistead, a volunteer coordinator for the
Salvation Army in Leon County.
Bell ringers have reported that many people indicated they didn't carry cash.
"So, this year a number of our kettles will have a way to electronically give," Armistead said.
"It will be something new for us. They can just swipe a card."
Another way to help is for local businesses, families and individuals to volunteer their time as bell ringers.
Last year, only 18 percent of the ringers were volunteers, Armistead said, and this year's goal is to raise that to 50 percent.
"That's one of the great ways people can help and give without having to write a check," she said.
As with other organizations, the Salvation Army also sponsors giving trees for children and senior citizens.
And that presents a problem.
"We find people are more quick to adopt children than they are seniors, and the seniors are just as needy and, I think, sometimes more," she said.
"They all ask for the same thing so it's easy to predict — bedroom slippers, bathrobes, tablecloths, napkins, toiletries and nightgowns almost consistently. Once in a while you'll have someone ask for a toaster."
Stansbury, of Stansbury Consulting, said year-end giving is a good time to look at the bigger picture.
"Certainly, you don't want to take away from organizations that serve children, but it is a good
reminder that there are lots of needs in the community… the working poor, older kids, families who through a gift could get something as mundane as a washing machine — which is not as fun as a new bike but actually is equally as transforming for a family," she said.
"If you support a variety of organizations, consider giving to their infrastructure or to their programs or the things that don't fit in a box, things that maybe are not as sparkly but can have a huge impact on a family or on the organization that's serving people."
Don't be dismayed by the inevitable holiday stories about fraudulent charities, Stansbury said.
"There are a lot of resources out there for people to validate and make sure that it really is a legitimate charitable organization that's properly registered," she said.
"The overwhelming majority of charitable organizations … are doing good works in the community."
To learn more about a nonprofit's finances, she suggests visiting GuideStar.org and Check-a-Charity, sponsored by the Florida Department of Agriculture and Consumer Services.
Need Inspiration?
The Christmas Connection, an initiative of Catholic Charities that serves families of all religious, racial and ethnic backgrounds, has been bringing holiday cheer to families in a five-county
region for 39 years.
Last year, it served more than 450 families.
The organization invites donors to fill the specific wish lists of families and individuals in need.
Meanwhile, the Christmas Connection can never get enough of some items, including:
Gift cards
Baby food and formula
Baby items
Disposable diapers
(infant/adult)
Heaters (electric/space)
Blankets
New coats, hats and
gloves
New clothing, including
underwear and socks
New teen clothing
New extra-large size
clothing
Teen gifts such as
headsets, and certificates
for movies, games, fast
food, skating, etc.
Toiletries and household
items such as deodorant,
shampoo, soap, cleaning
supplies, paper goods,
detergent, etc.
Non-perishable foods,
especially protein foods
like canned meats, tuna
and peanut butter
Learn more about community nonprofits: 
Institue for Nonprofit Innovation and Excellence (INIE)
Big Bend Gives Back 
bigbendgivesback.org
Council on Culture & Arts
coca.tallahasseearts.org
United Way of the Big Bend
uwbb.org
United Partners for Human Services
uphsfl.org