Hollywood Meets Tallahassee for Production of 'Macbeth'
Actor Marc Singer discusses his lead role in free May 9-12 performance at Cascades Park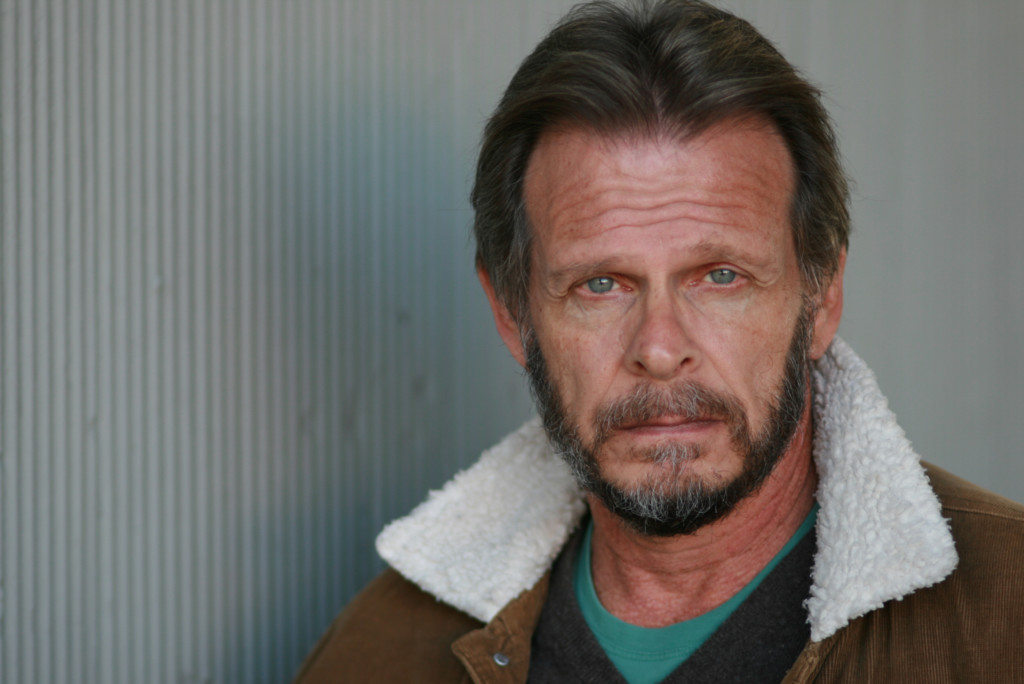 Marc Singer is bringing a significant taste of Hollywood to Tallahassee.
And he says Tallahassee is reviving a touch of a "very gentle way of life" for him.
"I'm very taken by it, I must say," he says.
Singer, whose recognizable face has graced film and television since the early 1970s, has been in Tallahassee to rehearse his starring role as Macbeth in the Southern Shakespeare Company's production of the Shakespeare classic.
The free Shakespeare in the Park performance will take place May 9-12 at the amphitheater in Cascades Park.
Singer, 71, perhaps best known for his roles in "The Beastmaster" film and the "V" television series, will play the lead role alongside Laura W. Johnson, Southern Shakespeare's executive director, who will play Lady Macbeth. (For more on Johnson and the event, see the May-June issue of Tallahassee Magazine.).
Singer dedicates himself to the Southern Shakespeare Company, he says, "because I think it's such a remarkable venue and it has the potential of becoming a major Shakespearean center for the entire southeastern portion of the United States."
Tallahassee Magazine sat down with Singer to discuss his visit and his role in the upcoming performance.
Tallahassee Magazine: How do you like Tallahassee so far?
Marc Singer: Tallahassee is extraordinary to me, because there are (few) places in our culture that have retained the best of what I remember from my childhood, and yet it lives in the present. I wish all of the nation would live this way. There seems to be a community harmony. There seems to be a gracefulness about the interactions of all people in all societies and all parts of society. It just seems like a very gentle way of life, and I'm very taken by it, I must say.
TM: Is there anything here that you are drawing inspiration from?
MS: If there is an inspiration to be drawn by somebody coming from one of the nation's largest cities — which is Los Angeles, a bustling tarmac metropolis spread across landscape in a massive suburbia, it is to bring back kind of a balm, kind of a soothing. The ripple effect of a community like Tallahassee can be in fact influential all the way across the coast. The unitary message I think of American citizenship is that we all have something to offer and we all actually do seek the same underlying dignity, happiness and peacefulness that we have to share.
TM: Have you always had an interest in Shakespeare?
MS: I began my studies of Shakespeare because of my father's sneaky influence. He told me that we were going to see a movie about knights, and it was "Richard III" starting Laurence Olivier. From that moment on, I was hooked. I was raised in Texas, just a typical Texas kid out fishing in the Gulf of Mexico, riding my bike and never wearing shoes if I could help it. I went home and memorized Richard III's opening soliloquy. From then on, Shakespeare has been the bed of my work, everything I do in contemporary pieces on film and everything I do on stage is based on Shakespeare.
TM: Why Macbeth? Macbeth is a very intense role. How are you finding that to be?
MS: Let me digress for a moment before I talk about Macbeth. Let me lay a foundation. It is my mission and my hope in my own small way to dedicate what time and energy I have left to the work of Shakespeare. My dedication is also to the Southern Shakespeare Company because I think it's such a remarkable venue and it has the potential of becoming a major Shakespearean center for the entire southeastern portion of the United States. To that end, I dedicate my complete self and my every energy. But my dedication is to Shakespeare, and the next rung down is to Southern Shakespeare Company, and the next rung down is to this flesh and blood bunch of people, which with whom I'm so blessed to be included. Then finally, to the role itself. Playing Macbeth is like singing an opera by Wagner. It's huge, towering stuff, and it takes every ounce of energy that a performer can bring to it. It is a monumental work, and I think we are going to give a sizzling performance of it.
Q: Why are you dedicating everything to Shakespeare?
A: Because I think that Shakespeare is dying. I think that people don't see their creative slants on the plays as being in any way deleterious to the actual value that the greatest playwright in the history of humanity since the ancient Greeks put into them. My dedication is partly born out of a sense of despair that this great, cultural, ongoing, living, pulsing, important icon of world civilization should continue to be disseminated in its original purest best form. But also, it's a bit of a story of the prodigal son. Because I'm returning to my roots. When I see that the tunnel is somewhat shorter for me now than it was a while ago, I want to fill my bucket list and make sure that I pay off my birthright to the extent that I still have time to do so.
TM: Is a Shakespeare in the Park performance different from any other type of Shakespeare performance?
MS: I think the park performance is even more fun. That's what Shakespeare is supposed to be, bottom line, "show biz." Shakespeare was as glitzy as anybody. It feels more like a rock concert than it does like "Macbeth." Yet at the same time, the play lends itself to the big stuff that resonates off the hillsides and the trees, and so there we have it … it's a perfect venue.