Gratefulness for the Gift of Human Connections
A lesson on gift-giving and meaning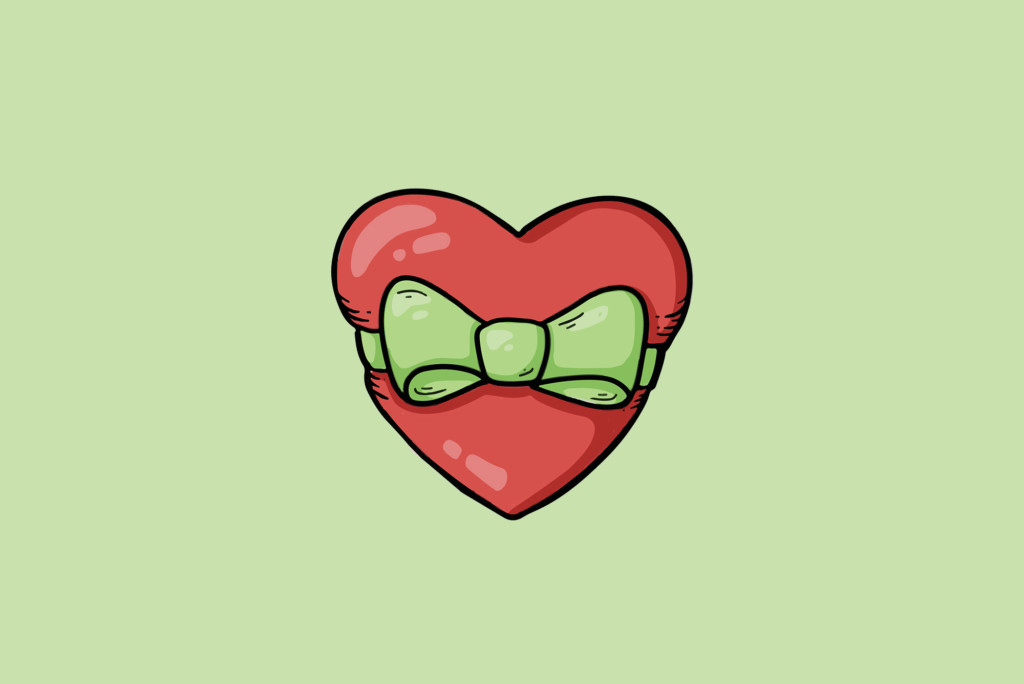 Let's be frank. Or frankincense, given the season and all. The holidays are the worst.
They're all tinsel and temper and intangibility. Everything is gilded — from the plastic wreaths to the pine-scented candles to the cubic zirconia earrings you bought your mother because, yet again, you didn't know what to get her.
I don't blame you. How do you fit emotional fulfillment and financial stability into a box?
But I'm not a Grinch, or a Scrooge, or even a communist. I just don't like matching sweaters, Mariah Carey's "Merry Christmas" album put on repeat, or my mother texting me for the nteenth time about what my sister wants under the tree.
Listen, ma — I didn't know a week ago, and I don't know now. Please stop calling to ask me about her Christmas list when you can call down the hall to her bedroom. Sheesh.
I like spiked eggnog and cinnamon candles and snuggling up to Lifetime movies with my family as much as the next guy.
I love when "I Have a Little Dreidel" gets stuck in my head, and when I find a gift that's just right, and the furrowed brow my oldest niece gets when she's focusing real hard on thoroughly mixing cookie dough.
But I don't see why we can't have these things year-round.
One of my best friends celebrated Eid over the summer, and with her, I broke fast over a bowl of dates and the hum of spirituals.
We communicated via eyebrow until we were sure our voices wouldn't carry, and in the June evening even our laughs seemed to sweat; they stayed in the air longer that way, so we didn't mind it too much.
On a linoleum table at a Cold Stone in mid-August, that same friend found a teeny figurine of Spider-Man.
She presented it to me, a thoughtful gift, and I keep it on the same shelf as the misshapen Happy Meal toy our friend Parker left in my car. I had tried giving it back to him, but he laughed — maybe at me — and told me to keep it. Another little gift.
My family does most of our celebrating at New Year's, when we sit by a big fire with generations of Found Family — a ragamuffin group that gets larger with every grandbaby — eating black-eyed peas while we share stories.
With our spirits in our cups, our voices rise as the fire dies, and every year will bring different tales punctuated with different jokes, but they feel like the same ones we've been telling for 40 years anyway.
As I collect these memories, I can't help but think of one of my dad's favorite Dylan songs, and a line that goes, "May you always do for others, and let others do for you."
I'll pick out gifts knowing that they are the physical summation of all the priceless, intangible moments my friends and family have given me. Knowing that they will fail in representing this. Knowing it doesn't matter.
And when I receive gifts this year I will not put on a bashful smile, or dismiss their effort with the classic line, "You didn't have to get me anything!" I will receive them honorably and graciously, knowing they are trying to do for me, too, as I hope I have done for them.
If they aren't failing, I know I can't be either.
So that's what I'm doing this holiday season: wrapping all my love in a bow, because it won't fit into a box.
Natalie Kazmin works as a receptionist at Rowland Publishing, owner of Tallahassee Magazine. She graduates in December with a degree in creative writing from Florida State University.