Girl Scout Cookie Season Is Upon Us!
Plus they've introduced a new lemon cookie baked with inspirational messages.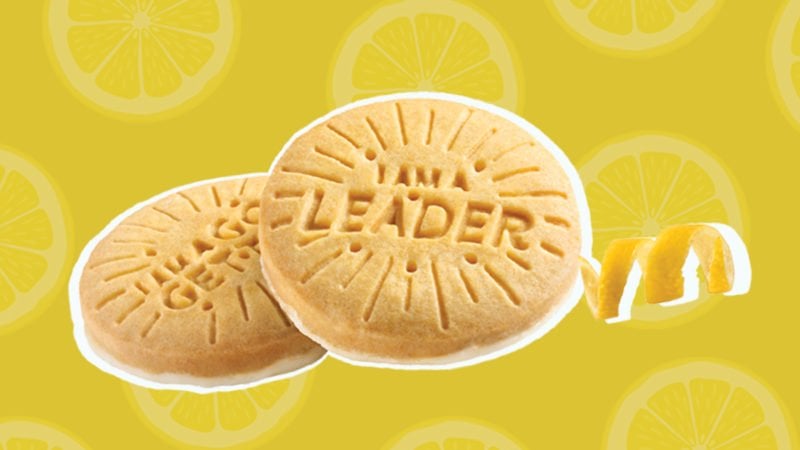 Girl Scouts of Gateway Council (GSGC) and Girl Scouts of the USA (GSUSA) have launched the 2020 Girl Scout Cookie™ season, celebrating the largest financial investment in girls annually in the United States and a powerful entrepreneurship incubator for the next generation of female leaders. This season, GSUSA announces a new lemon cookie available in select areas, including North Florida.
Girl Scout Cookies can only be purchased from a registered Girl Scout. Girl Scouts across North Florida have cookies in hand now for customer to purchase right away, and they are taking orders through their Digital Cookie websites and in-person. Beginning Feb. 1, customers can locate cookie booths across North Florida using the Cookie Finder at girlscouts-gateway.org/FindCookies.
The new Girl Scout Cookie is Lemon-Ups™, a crispy lemon cookie baked with messages inspired by Girl Scout entrepreneurs. "I am a go-getter" and "I am an innovator" are among the eight phrases that bring the experience of Girl Scouting to life. The new cookie joins the national 2020 lineup, which includes favorites such as Thin Mints®, Samoas®, and Trefoils®.
The Girl Scout Cookie Program® teaches girls about entrepreneurship as they have fun learning essential skills like money management, public speaking, and decision making, which set them up for a lifetime of success. Nine in ten Girl Scouts say the cookie program has built their entrepreneurship skills and their interest in pursuing entrepreneurship as a career path—so every cookie purchase is an investment in the world-changing business leaders of tomorrow. What's more, each and every purchase stays local to power amazing experiences and leadership opportunities for girls in communities across the United States.
"As the biggest annual financial investment in girls in the United States, the Girl Scout Cookie Program sets the stage for girls to discover their inner leadership potential," said Gateway Council CEO Mary Anne Jacobs. "Participating in the program helps girls build skills that are essential to leadership, to success, and to life."
Girl Scouts are doing remarkable things made possible by cookie sales and the impact goes even further into our communities. During the 2020 Girl Scout Cookie season, more than $1,000,000 will be reinvested into the community as a result of the cookie program.
Gateway Council supports Soldiers' Angels with the Gift of Caring program, which allows customers to assist active duty military personnel, veterans and military families by purchasing packages of cookies to donate to the organization.
Gateway Council also offers outreach programs to girls in underserved communities who wouldn't otherwise have the opportunity to be a part of Girl Scouts. Gateway Council leaders believe every girl deserves access to the resources, role models and experiences necessary to fulfill her potential.
This year Girls Scouts in North Florida are selling eight varieties of Girl Scout Cookies. Do-si-dos, Samoas, Lemon-Ups, Tagalongs, Thin Mints, and Trefoils are $4 per box. S'mores and gluten-free Toffee-tastic are $5 per box.
To learn more about the Girl Scout Cookie program or to find a location by using the Girl Scout Cookie locator, visit www.girlscouts-gateway.org/cookies.