Get Ready To See Ghosts and Faucis This Halloween
Do you have a costume idea lined up for spooky season?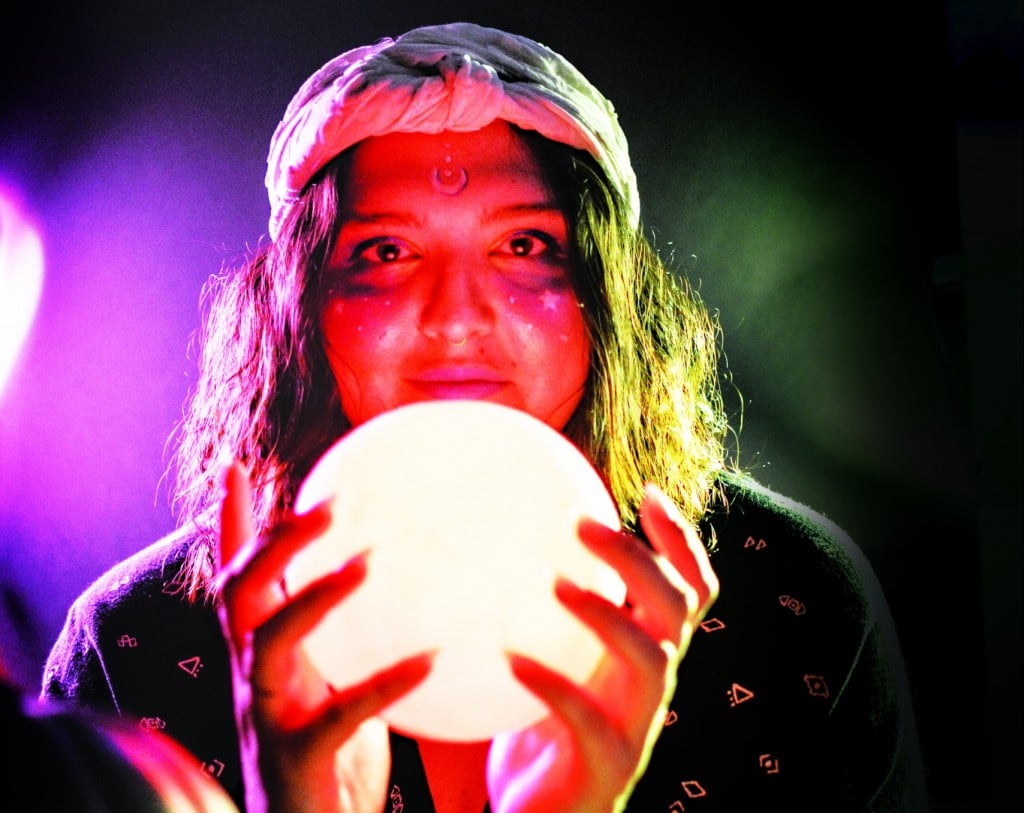 Besides sorting through the sinful, irresponsible mounds of candy bars that you allot yourself in the spirit of Halloween, many look forward to dressing in costume.
Adults unleash their inner child as they dress up and adopt a new persona for a night.
"Being able to dress in costume allows us to be kids again, to wear something fun and exciting that we may not get to wear any other time of year," said Zan Walker, owner of The Other Side Vintage in the Railroad Square Art District. "Whether a princess, astronaut, hippie, zombie, scientist or our favorite superhero, we can be who we want to be during Halloween."
Halloween costumes account for more than $8 billion in sales each year, according to the National Retail Federation. Many are purchased from seasonal shops that pop up in malls in August and disappear in November.
Other consumers favor thrift, used clothing and vintage shops in the spirit of supporting local merchants. There, shopping for costumes becomes an enjoyable excursion at a savings.
"Halloween only comes once a year, and costumes are costly," said Kim Gay, vice president of communications for Goodwill Industries-Big Bend. "Goodwill curates special racks for shoppers who are looking for an easy costume idea, but the beauty of a thrift store is the opportunity to find different pieces and get creative."
Families and couples often make an event of thrift shopping by competing to see who can come up with the most unusual costume. Thrift stores often have employees who are excited to help shoppers piece together the perfect costume. The Other Side Vintage has stylists and designers on staff specifically for this purpose.
Walker stresses that by shopping local you can guarantee that your costume will receive plenty of admiring looks for its authenticity, but also, it's a sustainable choice for the environment as opposed to mass-produced, single-use costumes.
Sellers of pre-loved clothing typically have pieces on hand to create fairy tale, witch, ghost, animal, career-related, pop/rock star, superhero and period-themed costumes. Certain costumes will always remain popular, but each Halloween sees surges in certain trends.
Gay predicts that anything related to new movies and shows that came out in 2020 or 2021 will be prominent, such as Cruella and Marvel characters from WandaVision. Walker anticipates that after the confined year that 2020 was, many will be embracing a Roaring '20s theme with Great Gatsby-inspired wear.
Trapped indoors, many of us became entrenched in media. I expect to see couples dressed as Joe Exotic and Carole Baskin with their children in tiger costumes. Characters from Lin-Manuel Miranda's musicals will visit doorsteps given the sensational Hamilton and In the Heights. A lab coat, spectacles and a mask will make for a quick and affordable Dr. Fauci get-up. There will be no shortage of TikTok star recreations.
No matter if you simply sport a pair of cat ears to the office or plan elaborate, eccentric outfits for spooktacular parties, Halloween 2021 is sure to be a spectacle. We've had a long year to come up with our costume ideas.
BACK FROM THE DEAD
It's always possible to buy Halloween costumes that are ready to wear right off the hanger or out of the box. But there are savings and fun to be had in buying costume components from local thrift and vintage shops and putting together your own look while giving abandoned clothing a chance to live again.
STAGE & SCREEN
Popular movies and stage productions such as, from top, WandaVision, Hamilton and Cruella influence Halloween costuming each year. So, too, do news headlines and the hellish world of politics.
Dr. Fauci is sure to be seen making rounds this year collecting candy, and Donald Trump likely isn't dead yet.