Five Ways to Spread the Love on Valentine's Day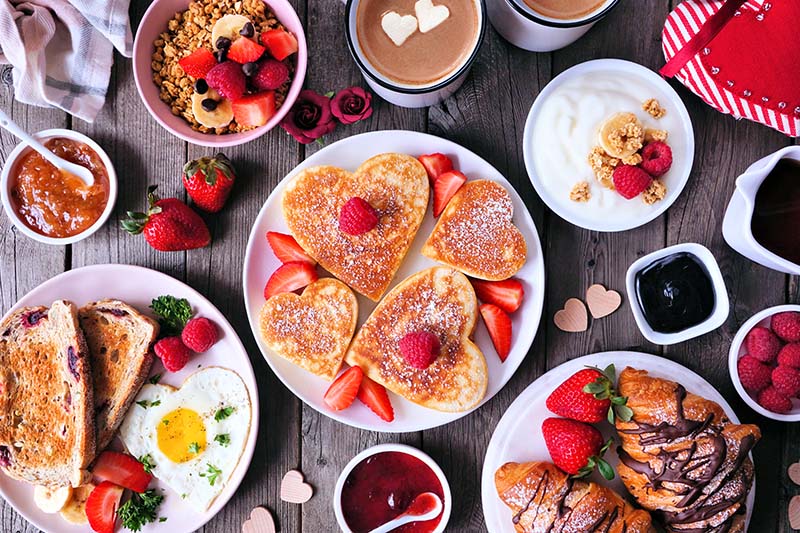 No matter your relationship status on Valentine's Day there's an abundance of ways to show and spread love on February 14 and the days surrounding it.
Hand Out Valentines
Prove that Valentine's Day is a holiday for all by passing out valentines. These could include handmade or purchased cards, candies, treats, flowers or balloons. Go door to door or mailbox to mailbox in your neighborhood. Visit one of the many Tallahassee parks passing out treats to passersby. At your place of work, school or community, surprise your colleagues with valentines and enjoy memories of grade school. 
Sweets for Senior Citizens
Whether it's Valentine's Day cards expressing sweet sentiments or single stem roses, seniors will surely appreciate the thoughtful gesture. Everyone enjoys being thought of on a holiday. Do be sure to call and inquire at one of the many Tallahassee nursing homes or senior centers beforehand to see if such a gesture is allowed.
Extend an Invitation
To friends, family or co-workers, reach out and invite them to accompany you to an activity you enjoy. If you have a Tallahassee gym or fitness center you frequent, invite them to take a class with you. Maybe you've always wanted to take a painting or pottery class; this is the ideal time to bring someone along. If there's a theater show or musical performance coming up, offer to purchase a ticket for a companion.
Have a Breakfast or Coffee Date
We all know that Valentine's Day is one of the busiest days for restaurants. Avoid the crush and reservation making by going on a breakfast, brunch or coffee date instead. Consider inviting the co-worker you've been meaning to spend time with outside of the office, the friend you keep saying you'll hang out with or the cousin you haven't seen in far too long. There's no absence of delicious spots for breakfast fare or a cup of joe in Tallahassee.
Volunteer
One of the most genuine ways to spread the love is to serve others. During Valentine's Week, make it your mission to do something for someone else. Find something that speaks to your heart and reach out about volunteering or donating. Some local charities include: Second Harvest of the Big Bend, Capital City Youth Services, Big Bend Gives Back, Children's Center at TMH, Hang Tough Foundation, PACE Center for Girls, Leon County Humane Society, Be The Solution, Ability 1st, The Oasis Center for Women and Girls, Sustainable Tallahassee and many more.