Father's Day Gift Ideas
Leading Tallahassee stores know what dads like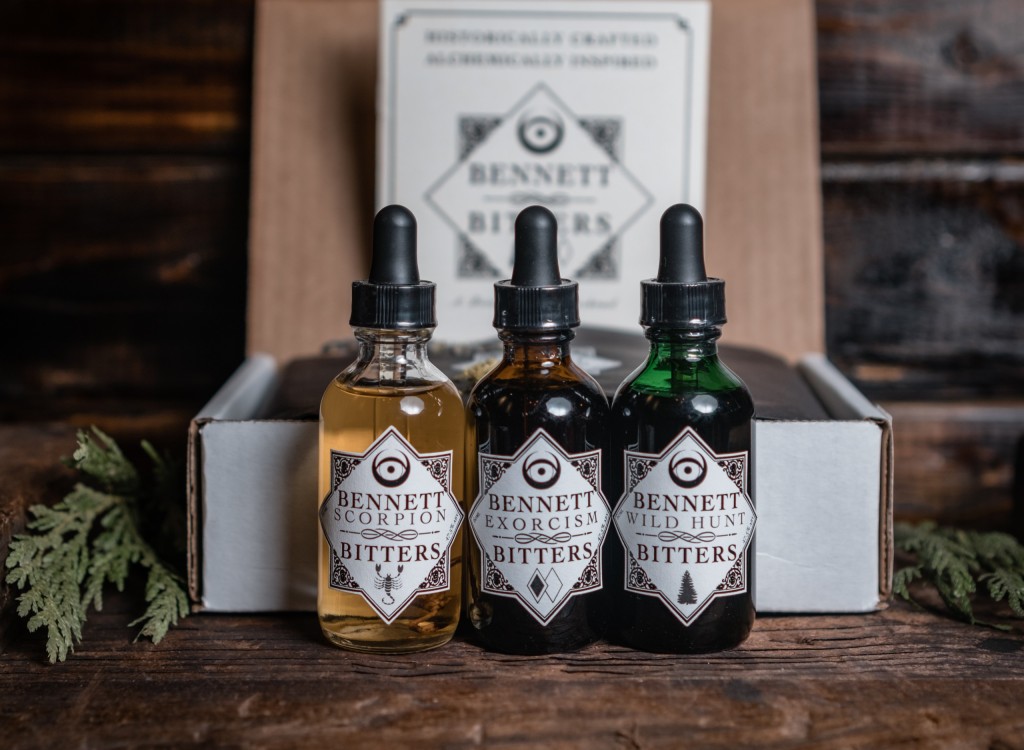 Father's Day is around the corner and you can do better than to purchase the same department store tie every other dad will be sporting. Seriously, you can. We consulted a few father-friendly stores and compiled a list of items sure to make this year's holiday memorable.
Southern Pines
3427 Bannerman Road, Suite 103
southernpinesgoods.com
Rockwell Razor Set
Upgrade his self-care gear with his stylish three-piece set. Unique blade-angle setting eliminates cuts and razor burn, making for smooth shaving from here on out.
Bennett Bitters
For the cocktail connoisseur or the father who simply enjoys a quality Old Fashioned, Bennett Bitters, based in Queens, New York makes organic alchemical bitters that add zing and pep to spirits.
A Custom Candle
Spend time at The Southern Pines candle bar sniffing essential oils until you find your favorite blend. The staff guides you through the process of creating your own candles. Scent evokes memory, and dad will think of you fondly every time he burns the candle.
BBQ Rubdown Seasoning
Light up the grill and impress guests with Texas style barbecue in your Tallahassee backyard. Whether a grilling guru or a novice, you'll impress all with these flavor profiles.
---
Hearth & Soul
1410 Market St.
hearthandsoul.com
Picnic Time Beer Caddy
A beer caddy is a necessity for all of dad's outdoor engagements. With its waxed canvas exterior, this caddy is a cut above the typical cooler — and it's equipped with a retractable bottle opener, just add beer.
Brackish Feather Bowtie
Here's a gift for the dad who likes to stand out in the crowd. Each of these one-of-a-kind, handmade bowties are crafted from genuine feathers and wrapped in grosgrain. Elegant and intricate, they honor the beauty found in nature.
Gola Leather Sneakers
The sneaker freak will adore these fresh kicks. Gola Classics Contact Leather Sneakers combine classic style with comfort.
---
Nic's Toggery
1455 Market S.t & 212 S. Monroe St.
nicstoggery.com
Riomar Shoes
These Florida-inspired waterproof leather shoes feature a breathable, odorless lining and non-slip soles. Not only are they practical, they are also stylish enough to go from dock to dinner.
AuNoir Shirts
AuNoir is known for bold and bright patterns made for the fashion-forward father. Made with super-soft, high-end cotton fabric.
Tommy Bahama Sportswear
Summer never has to end when he sports his Tommy Bahama duds. With floral button downs and polos in tropical hues, Tommy Bahama smartly outfits Florida Dad.
---
Southern Compass Outfitters
1817 Thomasville Road
southerncompassoutfitters.com
15% Off Sale for Father's Day on all items through June 19
Turtlebox Gen 2 Outdoor Waterproof Speaker
Turtlebox speakers are waterproof, dust proof and portable, making them ideal for any outdoor outing. Get crystal clear, distortion-free sound at up to 120 decibels. Pair any two Gen2 Turtlebox speakers and enjoy true left-right stereo sound.
Jack Black Turbo Wash Energizing Cleanser for Hair & Body
This dual-purpose, sulfate-free body and hair cleanser washes away dirt and sweat without over-drying, leaving the entire body feeling revitalized.
Southern Compass Performance Polo
Polos are the perfect gift for Pops. Southern Compass polos are made with a blend of 88% polyester and 12% spandex in eight colors. From the golf course to dinner with the dudes, this style is versatile.
Vuori Kore 7.5" Shorts
Summer is upon us, and Dad needs the latest and greatest to look cool at the pool. Kore shorts have a classic, athletic fit that falls just above the knee, making them one short for any sport.