Downtown Tallahassee Rocks New Year's Eve
No Need to Go Far for a Good End-of-Year Party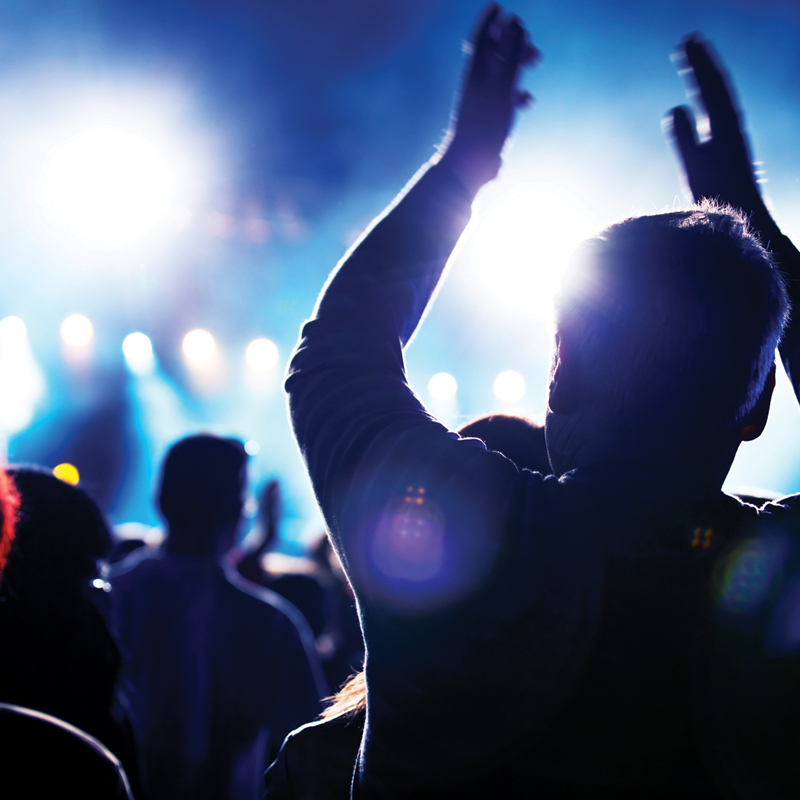 ---
Get ready to have a blast at the biggest, loudest, most upscale evening of the year as several thousand of your closest friends and neighbors dress up and party down during Tallahassee's downtown New Year's Eve celebration.
"Last year we had 15,000 folks gathered downtown for three bands and a fireworks display. This year we're planning on four bands, two stages and a 15-minute firework show at midnight," said Curt Reilly, president of the Downtown Business Association.
Clock-watchers and partygoers will start to fill a four-block area around Duval Street and Kleman Plaza starting at 7 p.m. Judging by the tremendous response the event has received since the inaugural festival in 2012, this year's party ought to be just as successful. It's living proof that downtown streets don't have to automatically roll up at closing time, and that the downtown area is a beautiful place to live and work.
Reilly said the family-friendly event will once again feature live bands, the downtown restaurants will be open and the Growing Room will sponsor a Kidz Zone complete with a kids' DJ, climbing walls, bounce houses, games and other activities from 7 to 10 p.m. Meanwhile, adults will enjoy music from local bands and a national headliner. The title sponsor this year is Dale Earnhardt Jr. Dealerships.
At the stroke of midnight, a massive video board will show the broadcast of the Times Square Ball dropping live from New York City. Then, a 15-minute fireworks show will illuminate the evening. More musical entertainment, food and drink will follow shortly after.
"The last two years the event has been fantastic. The first year featured Sister Hazel, and last year it was the Little River Band," said Jay Revell, executive director of the Tallahassee Downtown Improvement Authority, which has provided a $9,000 grant to support the event.
Event parking is free, and organizers are working with local taxi companies to provide transportation for those who might have partied a little too hardy, as it were. Meanwhile, if you can't park nearby, you can drop your car off at Governor's Square Mall. Organizers are making arrangements with StarMetro and at least one local establishment to shuttle people from the mall to the event and back again.
Among the downtown businesses helping to ring in the New Year is Aloft Tallahassee Downtown, which has established a New Year's Eve package as part of its partnership with the Downtown Business Association. According to Laurin Robinson, Aloft's sales and marketing director, the package features a complimentary shuttle ride, two complimentary drinks and an appetizer at the hotel's "w xyz" lounge prior to the celebration.
"We are very excited for the festivities," Robinson said.